Financial Support for Homeowners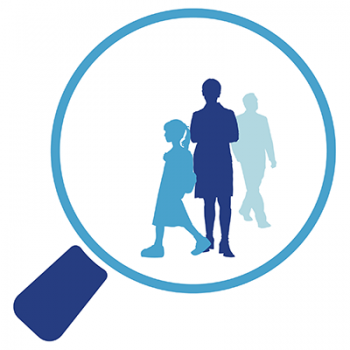 Get a personalized list of available benefits, including help with child care, employment, housing and living expenses.
If you have a support worker, they may be able to find support for your home; or you can contact a Housing Help Centre directly.
You may qualify for the Property Tax and Water Relief Programs if you are a low income senior or a low-income person with a disability
Tax and Water Relief applicants can only submit applications for their principal residence. In order to verify, the City requires that applicants provide an un-altered copy of their Notice of Assessment (NOA) to establish eligibility for the City's Tax and Water Relief Programs.
High utility bills may put low income homeowners and tenants at risk. The programs listed below may be able to provide financial help. For more details on eligibility and applying contact the program directly.
Toronto Renovates Homeowners Program
The Toronto Renovates Homeowners Program offers federal/provincial funding for lower-income seniors and people with a disability who wish to make health or safety repairs or accessibility modifications to their homes.
To find out if you are eligible for the Toronto Renovates Homeowners Program, please refer to the Eligibility Criteria below and then fill out and return an Assessment Request Form. You can mail the form or fax it to 416-397-9155.
Note: Due to pent-up demand and limited funding this application process may be suspended again in the future.
View a brochure listing other sources of potential funding for home repairs.
Healthy Home Renovation Tax Credit
Healthy Home Renovation Tax Credit (Ontario Ministry of Finance)
1-800-668-8297 / TTY 1-800-263-7776
A refundable tax credit to help with the cost of modifying your home to improve accessibility.
You could get back 15% of the cost of eligible renovations, up to $1,500 each year regardless of income.
The refund can be claimed by homeowners or tenants 65+, or family members who share a home with a senior relative.
Eligible expenses include renovations to permit a first-floor occupancy or secondary suite for a senior, handrails, wheelchair ramps and stair lifts, walk-in bathtubs, additional light fixtures.
Home Energy Conservation Costs
People on Ontario Works may receive a one-time payment of up to $50 to reimburse the cost of items such as:
caulking
sealing or weather-stripping for doors and windows
insulation for hot water pipes and hot water tanks, and
flow restrictors for shower heads.
How to Apply
This benefit is for people who are receiving Ontario Works Assistance. To apply for this one-time payment, please speak to your Ontario Works caseworker. You will need to provide proof that you pay for the specific utility and provide receipts for the energy conservation item(s). This benefit is only paid as a reimbursement.
Who Can Apply
To be eligible, you must receive Ontario Works and:
be responsible for paying the bill for the specific utility
not pay for these costs as part of your monthly rent, and
provide receipts for the purchase of items that will help conserve the utilities you pay for (such as fuel, water, or electricity)
Home Safety Costs
Homeowners receiving Ontario Works Assistance may receive a one-time payment to buy smoke alarms or carbon monoxide detectors.
The following costs can be reimbursed:
up to $25 per family for a smoke alarm/smoke detector
up to $50 per family for a carbon monoxide detector.
How to Apply
To apply please speak to your caseworker. You will need to provide receipts for the safety item(s). This benefit is only paid as a reimbursement.
Who Can Apply
To be eligible, you must receive Ontario Works, own your home and provide receipts for these items. (Landlords are responsible for providing smoke alarms/smoke detectors and carbon monoxide detectors for their rental units)