We've Been Expecting You eNewsletter
Welcome to the July edition of the We've Been Expecting You eNewsletter – a monthly newsletter customized for members of the hospitality, tourism and service sectors. Each newsletter includes:
an e-guide to events for quick reference
helpful information on what there is to see and do in Toronto
details on the We've Been Expecting You initiative
In this issue:
---
Featured Events List
---
Canada Day Events
---
Celebrate Canada Day at Mel Lastman Square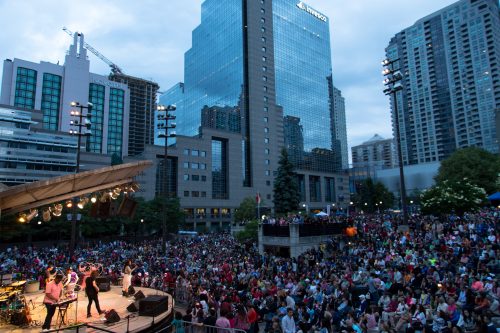 Join the family-fun on Sunday, July 1, as Toronto celebrates Canada's 151th birthday at Mel Lastman Square presented by Tim Hortons. The festivities run from 5 p.m. to 10:30 p.m. featuring the funky soul grooves of Kristin Fung, the spoken word, drum and melody of Los Poetas and the R&B blues of Shakura S'Aida. Visitors can also enjoy the DJ sounds of Brianna Olson-Pitawanakwat, Sean Sax and Nino Brown, a participatory sidewalk mural, hula hoops, as well as free face painting. The Canada Day celebrations conclude with vibrant fireworks at 10:15 p.m.
For more information on Canada Day visit toronto.ca/canadaday.
---
Canada Day at Fort York
Visit Fort York for a Canada Day celebration packed with family-friendly activities, demonstrations, tours and performances. The Fort York Guard will perform demonstrations of musketry, artillery, and fife and drum music and children can enjoy music classes and a scavenger hunt. Volunteer historic cooks will demonstrate period-specific cooking methods and recipes, allowing visitors to see, hear and taste what life was like for the Fort's early 19th century inhabitants.
Event takes place from 10 a.m. to 5 p.m. Admission is free. Further details.
---
Canada Day at Mackenzie House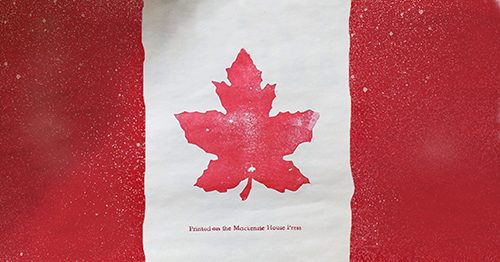 Celebrate Canada's birthday with a visit to Mackenzie House, the home of Toronto's first mayor! Visitors can use the 1845 press to print their own Maple Leaf postcard.
Visit between 12 p.m. and 5 p.m. Regular admission applies. More information.
---
Canada Day at Scarborough Museum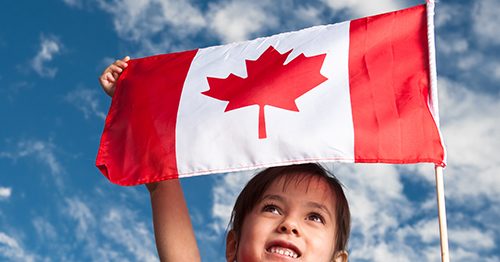 Scarborough Museum hosts their annual Canada Day celebration in Thomson Memorial Park, featuring spinning, weaving and leatherworking demonstrations, historic treats, a vendor market and the annual pie-eating contest. Guests can visit the Scarborough Historical Society Archives tent and browse through archival aerial photos, maps, and information on the history of Scarborough.
Events take place between 10 a.m. to 5 p.m. Admission is free. Visit website for more information.
---
Festivals and Events
---
Toronto Caribbean Carnival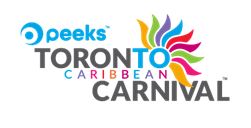 The 2018 Peeks Toronto Caribbean Carnival, Canada's celebration of freedom and diversity, returns with events for everyone that include celebrations, festivities, and parties for the 51st year. Events, such as the Junior Carnival Parade and Family Day with the Grace Junior Chef Competition, continue to attract families for the entire day to the Scarborough neighborhood.
The Grand Parade, North America's largest Caribbean-style Carnival, continues to draw millions to the City of Toronto to enjoy the culture, music, and art of the festival.
For more information, visit the website: torontocarnival.ca.
---
Toronto Outdoor Art Fair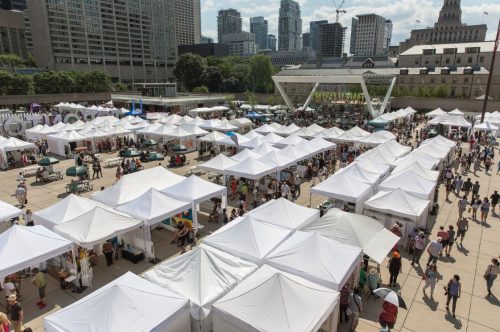 Canada's largest and longest-running contemporary outdoor art fair returns to Nathan Phillips Square July 6 to 8. Toronto Outdoor Art Fair (TOAF) is a free event featuring over 360 artists. TOAF brings an array of programming including Art Talks where visitors can catch the exuberant Tiffany Pratt, as she shares her love of art or join a walking Art Tour to meet the talented artists of the fair. Henderson Brewing Co.'s Beer Garden takes over the stage at Nathan Phillips Square while Karen Kaeja of Kaeja d'Dance premieres a special contemporary dance piece, Calibrate.
If that's not enough, there are nested exhibitions, adventures in photo darkrooms, exciting Power Kids workshops, and a special collecting program for young art lovers to keep attendees inspired and stimulated.
Hours: July 6th and 7th from 10 a.m. to 7 p.m.; July 8 from 10 a.m. to 5 p.m.
Visit torontooutdoor.art for the full schedule and programming!
---
Culinary Events
---
Experience Delectable Meals for Exceptional Value with Summerlicious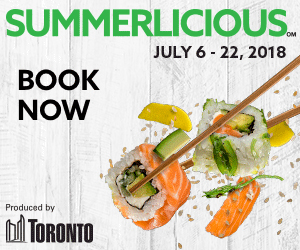 Toronto's favourite foodie event returns from July 6 to 22!  Summerlicious, produced by the City of Toronto features tasty three-course prix fixe menus at 200 participating restaurants. Savour the fresh flavours of summer at three price categories: lunch menus at $23, $28 and $33 and dinner menus at $33, $43 and $53.
Visit toronto.ca/summerlicious for restaurant and menu details to plan your delicious booking now.
---
Pizza Fest
Mama Mia! For the first time ever, more than 20 of Toronto's best pizza joints and Italian hotspots will come together to celebrate good eats and Italian culture at Pizza Fest!
Taking place at Ontario Place from Friday, July 20th to Sunday, July 23rd, this mouth-watering event is set to host a city-wide showdown that will crown Toronto's best slice, although it's not all about pizza. Italian favourites like fresh pasta, meatball sandwiches, calzones and ravioli will be in abundance to pair with classic Italian wines and the king of Italian cocktails, The Negroni.
To further the authentic Italian experience, guests will enjoy free hands-on workshops like pizza-making classes and wine tastings. You can also expect to see vendors like Pizzeria Defina and Noce Restaurant!
Don't miss out on the tastiest event of the summer! Tickets available at www.pizzafestival.ca.
---
Union Summer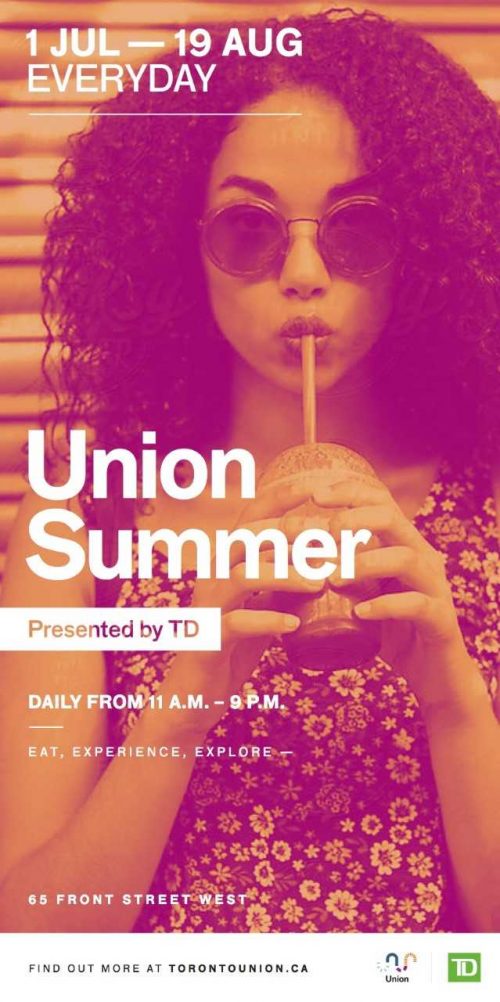 Union Summer-Presented by TD returns to the Sir John A. Macdonald Plaza from July 1 to August 19 this year bringing an eclectic offering of food vendors, musicians, film screenings and live performances to Union Station.
The market will showcase 'Where Toronto is Going' with a curated mix of vendors who have already opened or soon to be revealed inside Union Station as part of the retail development of the station. Union Summer-Presented by TD runs 50 days straight, 7 days a week with FREE programming on the TD Stage showcasing festival previews, free movie nights, World Cup finals and local arts and cultural organizations featuring the spirit of Toronto at its gateway.
For the daily events schedule, please visit torontounion.ca.
---
Toronto's Festival of Beer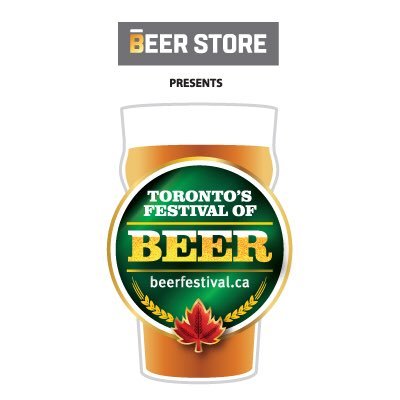 Toronto's Festival of Beer, presented by the Beer Store features over 400+ brews, seriously good eats, live entertainment, and plenty of #BeerLove from July 26 to 29 at Bandshell Park, Exhibition Place. It's Canada's premier celebration of the golden beverage.
The 2018 edition of the festival will feature performances happening on the OLG Bandshell Stage which include: Broken Social Scene and The Rural Alberta Advantage on Thursday, July 26; Ludacris on Friday, July 27; Dwayne Gretzky on Saturday, July 28; I Mother Earth and Finger Eleven on Sunday, July 29.
For more information or to purchase tickets, please visit beerfestival.ca.
---
Getting Around
---
TTC Services Will Get You to Toronto Hotspots this July!
Looking for something to do in the city? Hop on the TTC and never miss out on any of the exciting concerts, festivals and events this summer!
Take the TTC services to summer events this July including:
TD Salsa on St. Clair Summer Festival on July 7 and 8
Beaches International Jazz Festival from July 6 to 29
Honda Indy Toronto from July 13 to 15
The TTC's new 175 Bluffer's Park bus route connects Kennedy Station on Line 2 to Bluffer's Park and Bluffer's Park Beach. This seasonal trial service operates from 8 a.m. to 10 p.m. on weekends and holidays, until Saturday, October 6.
Get around the city with an adult cash fare of $3.25, seniors and students pay $2.10. Children 12 and under always ride for free. Start planning your trips today at ttc.ca!
---
Neighbourhood and Community Events
---
---
Parks, Sports and Recreation
---
---
Film and Literature Events
---
Attractions and Exhibits