Toronto Ward Boundary Review
Please Note:
On December 15, 2017, the Ontario Municipal Board (OMB) rendered its decision on appeals, upholding the City's Ward Boundary Bylaws subject to minor amendments to the boundary between Ward 33 and Ward 34.
ESRI Shapefile (WGS84) data for the boundaries for the City of Toronto's 47 municipal wards that will be used to conduct the 2018 general municipal election and will come into force on December 1, 2018 is now available in the City's Open Data Catalogue.
---
From 2014 – 2016, an independent consultant reviewed Toronto's Ward Boundaries for the City.  The Review was done to:
ensure everyone in Toronto is fairly represented at City Council;
make sure the number of people in each ward is similar;
preserve communities of interest and neighbourhoods within the city; and
consider each ward's history and physical or natural features.
The Final Report on Toronto's new ward boundary options was considered by City Council at its meeting on November 8 and 9, 2016, where Council voted in favour of a 47-ward boundary option.
Why was a Ward Boundary Review done?
City Council voted to conduct the Review because Toronto's population had grown significantly since the last Review in 2000. Some city wards had grown 30% to 45% above the average ward population. The City was concerned that the value of a resident's vote may not be equal across all wards if this trend continued.
An independent team of consultants was hired by the City to conduct the Toronto Ward Boundary Review to ensure the process was not influenced by political interests. The Consultants ran 3 rounds of public consultations in the development of the ward boundary options and final recommendations to City Council over a 2.5 year process (detailed in the table below).
| Process | Duration |
| --- | --- |
| Background Research | June 2014 to November 2014 |
| Public Consultation on Current Ward Boundaries (Round One) | June 2014 to February 2015 |
| Development of Ward Boundary Options | March 2015 to April 2015 |
| Public Consultation on Ward Boundary Options (Round Two) | May 2015 to November 2015 |
| Final Report with recommendations to Council | February 2016 to March 2016 |
| Request for Additional Information & Consultation for City Council | May 2016 to October 2016 |
What the Toronto Ward Boundary Review was not
The Toronto Ward Boundary Review did not cover:
how municipal government is organized (e.g. whether there should be political parties or whether there should be more community representation);
how people vote, who votes, or how good a job a Councillor is doing; or
how City departments operate.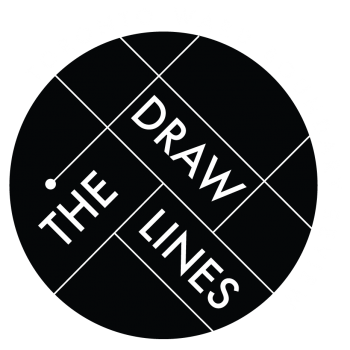 Additional Information on the Toronto Ward Boundary Review, 2014-2016
Resources
Council Reports
Toronto Ward Boundary Review Consultant Reports
Toronto Ward Boundary Review Consultant Presentations
Maps