2017 Submission Information & Eligibility
Important Dates & Information
The deadline for submissions to the 2017 Toronto Book Awards was April 30, 2017.
The annual awards offer $15,000 in prize money: finalists receive $1,000 and the winning author is awarded $10,000. The 2017 prize was awarded to businessman and black rights activist B. Denham Jolly for his memoir In the Black: My Life.
Eligibility
To be eligible for the 2017 Toronto Book Awards:
Submission must contain some clear Toronto content (this may be reflected in the themes, settings, subjects, etc.), but authors do not necessarily have to reside in Toronto
Books must be published between June 1, 2016 and May 31, 2017 (publishers may submit galleys in lieu of published books for May 2017 releases).
Fiction and non-fiction books published in English for adults and/or children that are evocative of Toronto are eligible.
There are no separate categories: novels, short story collections, books of poetry, books on history, politics and social issues, biographies, books about sports, children's and young adult books, graphic novels and photographic collections are judged together.
The work should be accessible to a general reading audience (i.e., not written for a specialized or academic audience).
Ebooks, textbooks, self-published works and ghostwritten works are not eligible.
Reprinted material will be considered provided it is augmented by new, original work.
Publishers must:
Publish books based on an editorial selection process.
Be committed to a sustained book publishing program, consisting of titles by a variety of authors.
Pay royalties or financially compensate the author, illustrator or translator for any submitted title.
Publish no more than 25 per cent each year of works by owners, family or employees of the publishing house.
 Publishers must guarantee their author's participation in at least two of three official Toronto Book Awards events
There are no entry forms to complete. Simply submit six copies of the book you consider eligible, along with your name, address, phone number and e-mail address to the submission Contact as shown above. REQUIRED: Please include a brief description of how/why the book is evocative of Toronto.
2017 Toronto Book Awards Jury
---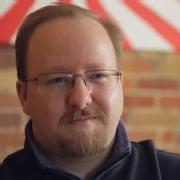 Steven Andrews is the editor-in-chief of the Toronto Comics Anthology, an annual collection that celebrates first-time comic creators from the GTA. Working with new graduates from Seneca, York, Humber, and many gifted self-taught folks, the Toronto Comics Anthology acts as a platform to boost upcoming writers and artists into the spotlight.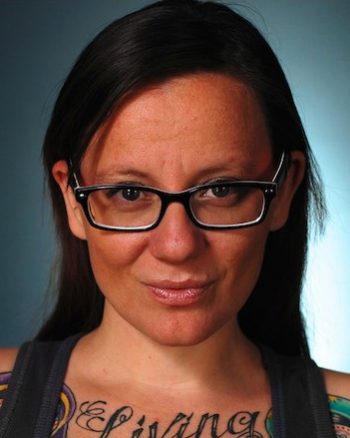 Cherie Dimaline is a Métis author and editor whose award-winning fiction has been published and anthologized internationally. Her first book, Red Rooms, was published in 2007 and her novel The Girl Who Grew a Galaxy was released in 2013. In 2014, she was named the Emerging Artist of the Year at the Ontario Premier's Award for Excellence in the Arts, and became the first Aboriginal Writer in Residence for the Toronto Public Library. Her book A Gentle Habit was published in August 2016.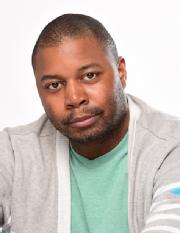 Dwayne Morgan is an award-winning spoken-word artist and founder of Up From The Roots entertainment. He was a finalist for the 2016 Premier's Award for Excellence in the Arts and is a member of the Writers Union of Canada. Morgan was a 2012 Canadian Festival of Spoken Word National Poetry Slam Champion, and he has received both the African Canadian Achievement Award, and the Harry Jerome Award for Excellence in the Arts. Morgan is the winner of three Canadian Urban Music Awards.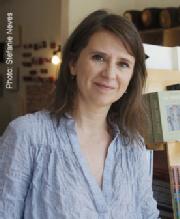 Martha Sharpe is the owner of Flying Books, a tiny chain of tiny bookshops nestled inside four different businesses in downtown Toronto. She also recently founded the Flying Books School of Reading & Writing. As publisher of House of Anansi Press and editorial director of Simon & Schuster Canada, she acquired and edited the work of many acclaimed and best-selling Canadian and international authors.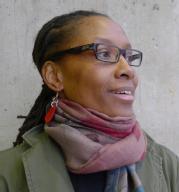 Dianah Smith is a writer, teacher and arts educator based in Toronto. Her writing has been published in anthologies, high school textbooks, online and print magazines with the Centre for Policy Alternatives, McGraw Hill-Ryerson, No More Potlucks, Rabble.ca, The Best of Rabble and Shameless Magazine. She's currently completing her first novel.