2018 Toronto Book Awards
Long list announced for 2018 Toronto Book Awards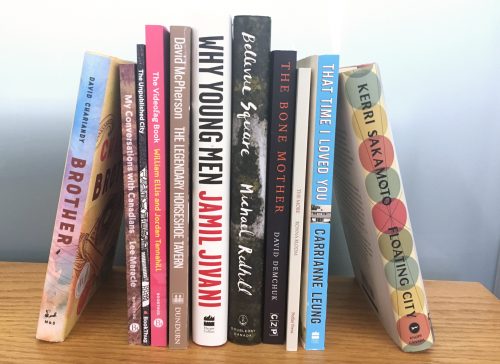 For the first time ever, the Toronto Book Awards jury has elected to release its long list ahead of the short list announcement to be made August 9, 2018. Established by Toronto City Council in 1974, the awards honour books of literary merit that are evocative of Toronto.
"I would like to congratulate all of the authors and editors being considered for this year's Toronto Book Award," said Mayor John Tory. "All of these works creatively contribute to the diversity and vitality of the city."
The long list for the 2018 award is:
The winner of the 2018 Toronto Book Awards will be announced on October 10 at the Toronto Reference Library. Members of the public are welcome to attend the awards at the Bram and Bluma Appel Salon starting at 7 p.m. Tickets are free and will be available via the Toronto Public Library website in September.
This is the 44th year of the Toronto Book Awards. The annual awards offer $15,000 in prize money. Each shortlisted finalist will receive $1,000, with $10,000 going to the winner. This year's Toronto Book Awards Committee is comprised of volunteer members Nathan Adler, Susan G. Cole, Kevin Hardcastle, Soraya Peerbaye and Itah Sadu.