Toronto Book Garden
The Toronto Book Garden, in front of Queen's Quay Terminal (207 Queens Quay West), features paving stones engraved with the names of every winning author and title since the Toronto Book Awards were founded in 1974.
Toronto Book Awards Past Winners
2019, Theory by Dionne Brand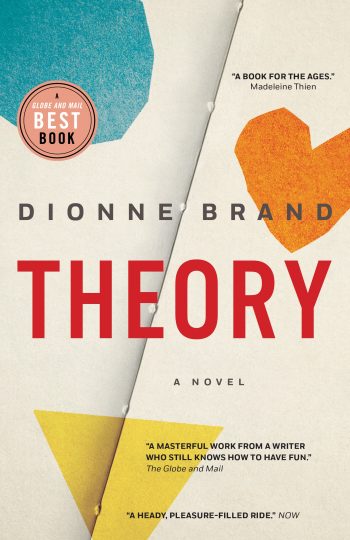 Dionne Brand
Theory
Knopf Canada
What the Judges Said . . .
In this novel of ideas, Dionne Brand dazzles with smart, jazz-like storytelling and the utterly engrossing voice of its narrator. Theory delivers a potent dose of meticulous attention to both humour and the seriousness of its subject, so that Toronto comes to each page anew. What many will recognize as love is turned into a dissertation, and by turns, the other way around. This protagonist is playful, cunning, honest, and self-aware and the book surprises from cover to cover. With this wry, beautiful, profoundly philosophical novel, Brand accomplishes something reserved for the most masterful writers of our time.
2018, Brother by David Chariandy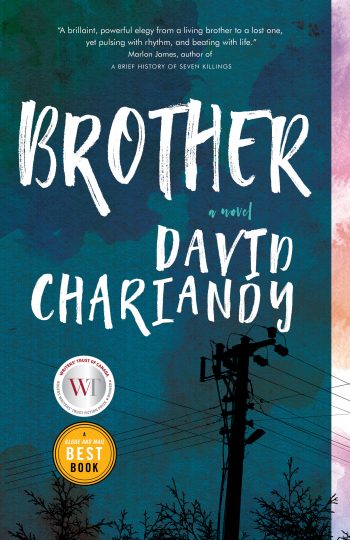 David Chariandy
Brother
McClelland & Stewart
What the Judges Said . . .
In a near flawless piece of writing, David Chariandy brings readers to a story that may very well feel both foreign and familiar. Brother, his second novel, is a lean masterwork driven by spare, painstakingly-crafted prose. No word is wasted in this book, and every word leaves a mark. In this world-building, or perhaps world-revealing novel, Chariandy casts off tropes that readers may expect from a story about family, violence, loss, and survival, and lets the heart of the novel, and its fully-drawn characters, dictate the course of the narrative. This book has already become part of the Toronto literary canon, and should reside there for ages.
2017, In the Black: My Life by B. Denham Jolly
B. Denham Jolly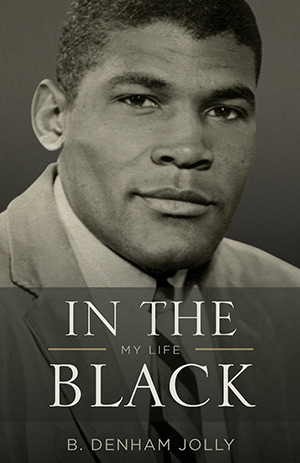 In the Black: My Life
ECW Press
What the judges said . . .
Black rights activist and entrepreneur Denham Jolly should be a household name. With humour and colourful anecdotes, In the Black shines a light on many of the hurdles faced by immigrants trying to make a better life for themselves and their children. From politicians to community leaders, no punches are pulled as Jolly recounts the hurdles that littered his path to business, personal, and community success. In the Black recounts Jolly's journey from a happy boyhood in Jamaica to business success in Toronto publishing Contrast and founding FLOW 93.5, Canada's first Black-owned radio station.
2016, On the Shores of Darkness, There is Light by Cordelia Strube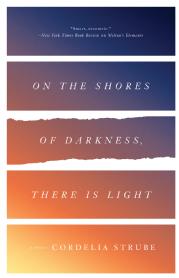 Cordelia Strube
On the Shores of Darkness, There is Light
ECW Press
What the judges said . . .
Driven by the wry and wrenching voice of eleven-year-old Harriet, Cordelia Strube's On the Shores of Darkness, There is Light, pitches us full-tilt into the heart of human relationships. In spite of hapless adults failing her on every front, Harriet charts her own course with the materials at hand. Like her scavenged-object art projects, her sensibility manifests the collision of absurdity, pain, and resilience in her own family portrait. This singularly moving novel faces both the depths and the heights without flinching.
2015, Station Eleven by Emily St. John Mandel
Emily St. John Mandel
Station Eleven
Harper Avenue
What the judges said . . .
Station Eleven is a brilliant meditation on what makes us human.  It begins with a performance of King Lear at Toronto's Elgin Theatre, in the final days before a pandemic destroys the world as we know it.  Fifteen years later, we follow a ragtag troupe of actors and musicians as they travel around the devastated landscape, performing for whomever has managed to escape the plague.  The group's motto — "Because survival is insufficient" – is also the cri de coeur of this beautiful and haunting novel.
2014, The Massey Murder: A Maid, Her Master, And the Trial That Shocked a Country by Charlotte Gray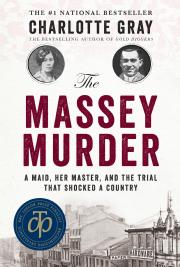 Charlotte Gray
The Massey Murder: A Maid, Her Master, And the Trial That Shocked a Country
Harper Collins
What the judges said . . .
The Massey Murder tells the story of a domestic servant who shot and killed her employer, Albert Massey, (of the famed Massey family) in Toronto in 1915. The trial of the young girl, a recent immigrant from Britain, was a media sensation, and opinions about her guilt or innocence were reflected through the lens of social class, political party and country of birth. Charlotte Gray's detailed account places the reader in the courtroom alongside the larger-than-life legal figures of the time, and uses the perspectives of two rival newspapers to explore the tensions bubbling beneath the surface of a young city absorbing huge numbers of immigrants, while losing thousands of its citizens in a war far from home. Gray's masterful depiction of the prevailing attitudes in Toronto during this tumultuous period is beautifully crafted and full of insight about the social landscape. Enlivened with rich historical detail, The Massey Murder is an absorbing exploration of the plight of an unfortunate young woman caught in a new and alien world, and of a city still in the painful process of self discovery.
2013, Intolerable: A Memoir of Extremes by Kamal Al-Solaylee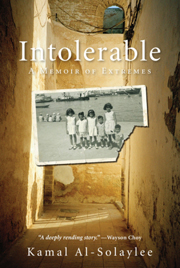 Kamal Al-Solaylee
Intolerable: A Memoir of Extremes
Harper Collins Publishers Ltd.
What the judges said …
Intolerable (Harper Collins Publishers Ltd.) is a story of prejudice, dislocation, courage and extraordinary achievement. It is a moving portrayal of the inner turmoil and emotional complexities that Kamal Al-Solaylee experiences being gay and leaving his Arab family and culture behind to pursue a life free from religious and social stigmas. His arrival in Canada is marked by a nervous optimism but he finds his new life is "enriched by many other things; from public libraries, to public broadcasting to the many parks and free art galleries."
In Toronto he finds a sense of acceptance, community and place. Set against the backdrop of conflict in the Middle East, he vividly portrays the sense of loss and sadness he feels as a result of the difficult choices he has had to make. It is a captivating and sensitively written memoir that explores the dynamics of family relationships, and the political and cultural influences that shape one's life.
2012, Copernicus Avenue by Andrew J. Borkowski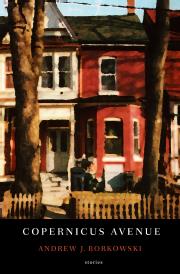 Andrew J. Borkowski
Copernicus Avenue
Cormorant Books
What the judges said …
Copernicus Avenue is Toronto's Roncesvalles Avenue reimagined. Borkowski writes what he knows and so brings us deep into the heart of Toronto's diverse and storied Polish community. Copernicus Avenue speaks with a voice that rings true across the generations; to those forced to leave a life behind, to those who live under the shadow of the past, and those unsure of their place in the future. The clarity and economy of Borkowski's language conjures every familiar smell and streetscape in the Roncesvalles neighbourhood. This collection of subtly interwoven short stories reaches into the soul of all who have struggled through adversity and continued to persevere.
2011, The Amazing Absorbing Boy by Rabindranath Maharaj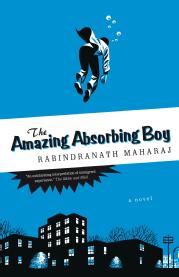 Rabindranath Maharaj
The Amazing Absorbing Boy
Knopf Canada
What the judges said …
Seventeen-year-old Samuel, naïve and inexperienced, leaves his home in Trinidad for Canada following the death of his mother. He hasn't seen his father since he was six and now, thrust into a new life together, Samuel soon realizes that he is considered a burden. Undaunted, though still wide-eyed, and propelled by a comic-book sensibility, Samuel begins to explore the vast foreign landscape that is Toronto. With his fourth novel, Rabindranath Maharaj gives us a powerful and funny story of a naïve young immigrant who is wise in the culture of comic books, and a unique portrait of big-city Canada.
2010, The Carnivore by Mark Sinnett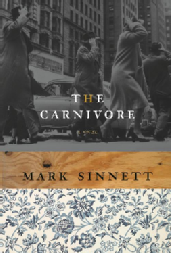 Mark Sinnett
The Carnivore
ECW Press
What the judges said …
"Sinnett takes what would be a cliché in lesser hands Hurricane Hazel's devastation of Toronto in 1954 yoked to an affair that silently undermines a young marriage to produce a novel of adventure and sorrow. Sinnett's taut prose, sense of the era and the city, and ear for the words and silences of a marriage brings the storm, the city, and the characters fully to life."
2009, More by Austin Clarke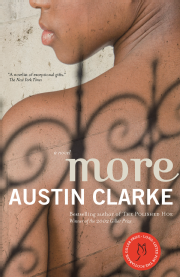 Austin Clarke
More
Thomas Allen Publishers
What the judges said …
"Don't call us visible minorities. I am not any damn minority. Visible or invisible," Idora tells her white friend as they cruise Kensington Market in search of Caribbean food. Austin Clarke's More paints a vivid and powerful portrait of a black woman's four-day journey as she relives her life in Canada as an immigrant from the West Indies. Her enduring sorrow balanced by hard work, and short bouts of gaiety and joy ensure her presence as a memorable and powerful figure in Canadian literature."
2008, Loyalty Management by Glen Downie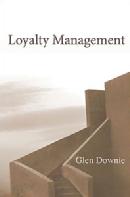 Glen Downie
Loyalty Management
Wolsak and Wynn Publishers Ltd.
What the judges said …
"Undeniably Torontonian, Downie's poems travel nimbly through our old Victorian homes, up the trees in our yards, down our streets and into other lands. This book evokes vibrant images of objects and relationships, filtered through layers of immense kindness, a shrewd eye for deceit, and an established technical skill. These poems are richly textured and utterly readable."
2007, Consolation by Michael Redhill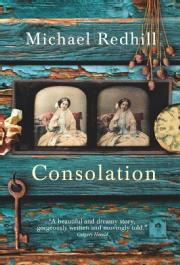 Michael Redhill
Consolation
Doubleday Canada
What the judges said …
An impressively researched and beautifully realized novel, Consolation bridges 150 years in the life of the city through the deaths of two Torontonians: J.G. Hallam, an English apothecary-turned-photographer, who seeks to establish himself in mid-19th century Toronto, and Professor David Hollis, a 'forensic geologist' who drowns in the city's harbour at the end of the 20th century. This is an intriguing story, written with grace and clarity — that slips gently in and out of time but holds fast to the details of its Toronto setting and its genuinely-moving exploration of the complexities of memory, truth and love.
2006, What We All Long For by Dionne Brand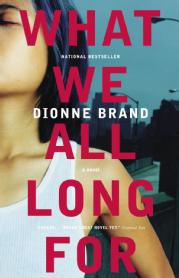 Dionne Brand
What We All Long For
Alfred A. Knopf Canada
What the judges said …
"Toronto is a vivid central character in this multi-layered novel that gives voice to the experiences of four young second-generation Torontonians as they struggle to make their way in the city. Brand explores themes of identity, displacement, desire, and loss with potent language that is both lyrical and precise. What We All Long For sparkles with the many rhythms and textures of the city – from the grit of its downtown alleyways to the driveways of Richmond Hill."
2005, Natasha and Other Stories by David Bezmozgis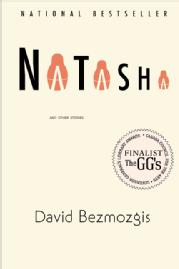 David Bezmozgis
Natasha and Other Stories
HarperCollins Publishers
What the judges said…
"Recounting the tale of Mark Berman and his family in a series of beautifully crafted short stories, David Bezmozgis's first book is a remarkable portrait of coming of age and immigrant life within a Russian Jewish community in Toronto. Bezmozgis has created a work that, while touching and sympathetic, is both free from sentimentality and incredibly enjoyable."
2004, Wondrous Strange: The Life and Art of Glenn Gould by Kevin Bazzana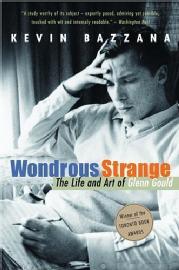 Kevin Bazzana
Wondrous Strange: The Life and Art of Glenn Gould
McClelland & Stewart Ltd.
What the judges said…
In Wondrous Strange, Kevin Bazzana vividly recaptures the life of Glenn Gould. He sheds new light on such topics as Gould's family history, his secretive sexual life, his hypochondria and mental health, and dispelshealth, and dispels the myth of Gould as a self-taught and emotionally damaged recluse who "burst out of nowhere" onto the international music scene. Bazzana places Gould's distinctive traits – his eccentric interpretations, his garish onstage demeanour, his resistance to convention – against the backdrop of his religious, middle-class Toronto childhood, and offers a fresh appreciation of Gould's high-profile but illness-plagued concert tours, his adventurous work for Canadian music festivals and the CBC, and his musical and legal problems with Steinway & Sons.
2004, Mme. Proust and the Kosher Kitchen by Kate Taylor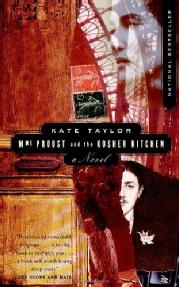 Kate Taylor
Mme. Proust and the Kosher Kitchen
Doubleday Canada
What the judges said…
Kate Taylor entwines the stories of three women to create a haunting story that spans the twentieth century.
In fin de siècle Paris, Jeanne Proust writes in her diaries of everything, personal and political. But mostly she writes of her son, Marcel, who is plagued by grandiose social ambitions and unfulfilled literary aspirations.
In mid-century Toronto, Sarah Bensimon, who fled the Nazis asa child, now feels alienated from her husband and son, and seeks solace in her kitchen.
And at the turn of the millennium, Marie Prévost pores over Mme. Proust's diaries, finding in them a refuge from unrequited love.
2003, The Song Beneath the Ice by Joe Fiorito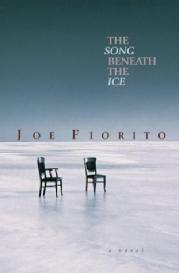 Joe Fiorito
The Song Beneath the Ice
McClelland & Stewart Ltd.
What the judges said…
A year after concert pianist Dominic Amoruso's mysterious disappearance during a private recital in Toronto, his friend, the journalist Joe Serafino, receives a package of Dom's tapes and notebooks from a place called Wolf Cove on Baffin Island. By transcribing the tapes and matching them with entries in the notebooks, Joe slowly pieces together the story of what happened to his friend.
2002, Courage My Love by Sarah Dearing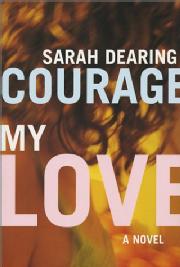 Sarah Dearing
Courage My Love
Stoddart Publishing Co., Limited
What the judges said…
Philippa Maria Donahue is an Irish-American newcomer to Toronto whose response to her predictable marriage is to throw aside her antiseptic condominium life in upscale Yorkville for total immersion in the brash, artistic, odorous streets of Kensington Market. Changing her name to Nova Philip, she remakes her life, setting up house in a rented room over a store, shaping her appearance to match her new identity, learning the unique rhythms of Kensington society and its colourful characters.
When events push Nova to the brink of physical danger, will she return to the safety of her old life, or continue to embrace the risks of the new?
2001, The Spinster & The Prophet by A.B. McKillop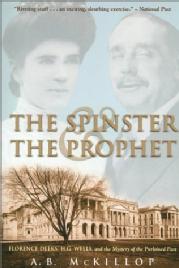 A.B. McKillop
The Spinster & The Prophet
Macfarlane Walter & Ross
What the judges said…
In The Spinster & The Prophet, A.B. McKillop unfolds the parallel stories of two Edwardian figures: H.G. Wells, the celebrated writer of autobiographical fiction and futuristic fantasy and Florence Deeks, a modest teacher and amateur student of history in Toronto. In 1925, Miss Deeks launched a $500,000 lawsuit against Wells, claiming that in an act of "literary piracy"; Wells had somehow come to use her manuscript history of the world in the writing of his international bestseller The Outline of History. Miss Deeks' manuscript was submitted to the venerable Macmillan Company in Canada but was rejected and never published. Wells' manuscript, completed in an astonishingly short period, was released by the same firm in North America the year following.
2000, Mouthing the Words by Camilla Gibb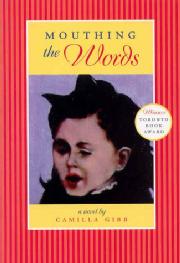 Camilla Gibb
Mouthing the Words
Pedlar Press
What the judges said…
Mouthing The Words (Pedlar Press, 1999) is Toronto author Camilla Gibb's acclaimed first novel. Listed as one of the Best Books of 1999 by The Globe & Mail, it tells the story of the lost, neglected and often mute Thelma Barley, an English girl who emigrates to Toronto during the 1970s with her hapless parents and younger brother. In order to cope with life's sometimes violent and uncertain contingencies, Thelma develops rich and intimate friendships with three imaginary characters whose love throughout her adolescence protects Thelma's vulnerable but extraordinary inner landscape. A darkly comic novel of great power and resonance.
1999, Benedict Abroad by Richard Outram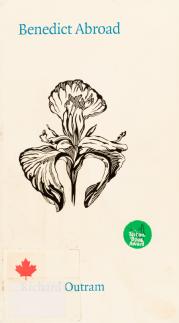 Richard Outram
Benedict Abroad
St. Thomas Poetry Series
What the judges said…
Benedict Abroad is a sequence of poems relating the various carryings-on of Benedict – Torontonian and "man of the world" to a fault – with his curious friends and intricate loves. These include: Portland, a sometime hospital orderly; the restive Bert and Victoria Mantrovia; Carbuncle, their jaundiced chauffeur; Amanda, an actress of chaste parts, and Gorbals, her lecherous ginger tomcat; Bella Czekely-Bardossy, a dab hand with a mop or a pilfered Kalashnikov; and various unremarkable off-stage deities. The sequences have, like life, a beginning (death) and an end (birth); the middle rather ambles along, like life, being joyously unpredictable.
1998, Leaving Earth by Helen Humphreys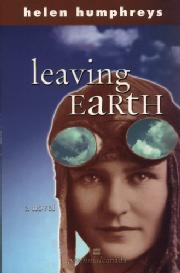 Helen Humphreys
Leaving Earth
HarperCollins
What the judges said…
Leaving Earth is a fascinating account of a publicity stunt, the sort of thing that was common during the Depression when people would do just about anything to make a little money and escape from their otherwise dreary lives. It is also a tender look at the characters involved and a glimpse of a part of Toronto that has changed immeasurably since that era. Humphreys describes people, places and an interesting period in Toronto's history with a fine deliberate hand in this first-rate first novel.
1997, Fugitive Pieces by Anne Michaels
Anne Michaels
Fugitive Pieces
McClelland & Stewart
What the judges said…
In 1940 a boy bursts from the mud of a war-torn Polish city, where he has buried himself to hide from the soldiers who murdered his family. His name is Jakob Beer. He is only seven years old. And although by all rights he should have shared the fate of the other Jews in his village, he has not only survived but been rescued by a Greek geologist, who does not recognize the boy as human until he begins to cry. With this electrifying image, Anne Michaels ushers us into her rapturously acclaimed novel of loss, memory, history, and redemption.
1996, Shadow Maker: The Life of Gwendolyn MacEwen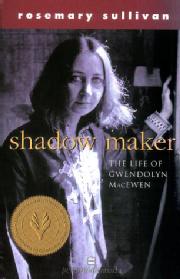 Rosemary Sullivan
Shadow Maker: The Life of Gwendolyn MacEwen
HarperCollins Canada
1995, Sir Ernest MacMillan, The Importance of Being Canadian by Ezra Schabas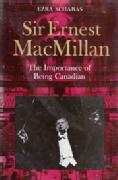 Ezra Schabas
Sir Ernest MacMillan, The Importance of Being Canadian
University of Toronto Press
1994, Headhunter by Timothy Findley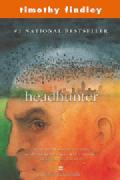 Timothy Findley
Headhunter
HarperCollins Canada
1993, Voice-Over by Carole Corbeil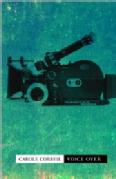 Carole Corbeil
Voice-Over
Stoddart
1993, China Blues by David Donnell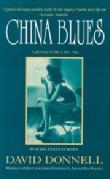 David Donnell
China Blues
McClelland & Stewart
1992, Hearts of Flame by Katherine Govier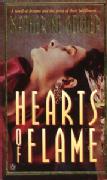 Katherine Govier
Hearts of Flame
Viking
1991, Toronto Stories: Streets of Attitude by Cary Fagan and Robert MacDonald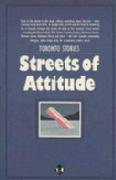 Cary Fagan and Robert MacDonald
Toronto Stories: Streets of Attitude
Yonge & Bloor Publishing
1990, Double Take by Hilary Russell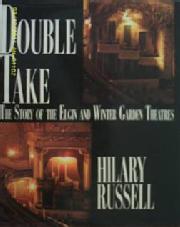 Hilary Russell
Double Take
Dundurn Press
1990, Homesick by Guy Vanderhaeghe
Guy Vanderhaeghe
Homesick
McClelland & Stewart
1989, Cat's Eye by Margaret Atwood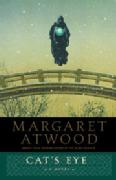 Margaret Atwood
Cat's Eye
McClelland & Stewart
1988, In the Skin of a Lion by Michael Ondaatje
Michael Ondaatje
In the Skin of a Lion
McClelland & Stewart
1987, Toronto Observed: Its Architecture, Patrons and History by William Dendy and William Kilbourn
William Dendy and William Kilbourn, Toronto Observed: Its Architecture, Patrons and History
1986, Our Lady of the Snows by Morley Callaghan
Morley Callaghan
Our Lady of the Snows
Macmillan
1986, What's Bred in the Bone by Robertson Davies
Robertson Davies
What's Bred in the Bone
1985, Who Goes to the Park by Aska Warabe
Aska Warabe
Who Goes to the Park
1985, Toronto To 1918 by J.M.S. Careless
J.M.S. Careless
Toronto To 1918
1985, The Engineer of Human Souls by Joseph Skvorecky
Joseph Skvorecky
The Engineer of Human Souls
1984, Toronto in Art by Edith G. Firth
Edith G. Firth
Toronto in Art
1984, David Boyle: From Artisan to Archaeologist by Gerald Killan
Gerald Killan
David Boyle: From Artisan to Archaeologist
1984, The Night the Gods Smiled by Eric Wright
Eric Wright
The Night the Gods Smiled
1983, The Discovery of Insulin by Michael Bliss
Michael Bliss
The Discovery of Insulin
1983, The Face of Early Toronto by Lucy Booth Martyn
Lucy Booth Martyn
The Face of Early Toronto
1982, The Young Vincent Massey by Claude Bissell
Claude Bissell
The Young Vincent Massey
1982, Lunatic Villas by Marian Engel
Marian Engel
Lunatic Villas
1981, Big Daddy: Frederick G. Gardiner and the Building of Metropolitan Toronto by Timothy Colton
Timothy Colton
Big Daddy: Frederick G. Gardiner and the Building of Metropolitan Toronto
1981, Young Mr. Smith in Upper Canada by Mary Larratt Smith
Mary Larratt Smith
Young Mr. Smith in Upper Canada
1981, Basic Black with Pearls by Helen Weinzweig
Helen Weinzweig
Basic Black with Pearls
1980, Hanging In by Raymond Souster
Raymond Souster
Hanging In
1980, The Jews of Toronto: A History to 1937 by Stephen A. Speisman
Stephen A. Speisman
The Jews of Toronto: A History to 1937
1979, A Canadian Millionaire by Michael Bliss
Michael Bliss
A Canadian Millionaire
1979, Lost Toronto by William Dendy
William Dendy
Lost Toronto
1979, Fun Tomorrow by John Morgan Gray
John Morgan Gray
Fun Tomorrow
1978, The Revenge of the Methodist Bicycle Company by Christopher Armstrong and H.V. Nelles
Christopher Armstrong and H.V. Nelles
The Revenge of the Methodist Bicycle Company
1978, The Wars by Timothy Findley
1977, Lady Oracle by Margaret Atwood
Margaret Atwood
Lady Oracle
1977, The Butterfly Ward by Margaret Gibson Gilboord
Margaret Gibson Gilboord
The Butterfly Ward
1976, Immigrants: A Portrait of the Urban Experience, 1890-1930 by Robert Harney and Harold Troper
Robert Harney and Harold Troper
Immigrants: A Portrait of the Urban Experience Shadow Maker, 1890-1930
1976, The Swing in the Garden by Hugh Hood
Hugh Hood
The Swing in the Garden
1975, Halfway Up Parnassus by Claude Bissell
Claude Bissell
Halfway Up Parnassus
1975, Women at Work by The Labour History Collective
The Labour History Collective
Women at Work
1975, The Learning Machine by Loren Lind
Loren Lind
The Learning Machine
1974, O Toronto by William Kurelek
William Kurelek
O Toronto
1974, Mayor Howland by Desmond Morton
Desmond Morton
Mayor Howland
1974, In the Middle of a Life by Richard Wright
Richard Wright
In the Middle of a Life