2017 Awards Program
About the Program
The 2017 Toronto Urban Design Awards program  acknowledges and celebrates those who are helping to improve communities by shaping the physical environment, and recognizes the significant contribution that architects, landscape architects, urban designers, artists, design students, and city builders make to the look and livability of our city.
The awards provide a snapshot of what has been accomplished, enables us to reflect on how we can best contribute to the process of city-building, and inspires us to keep raising the bar.
Award Winners
The 2017 Toronto Urban Design Awards were presented on September 13, 2017 at the Palais Royale. The jury chose 12 awards of excellence, 9 awards of merit and one special jury award for urban activation.
Award winners can be found in the 2017 Jury Report.
2017 Toronto Urban Design Awards Jury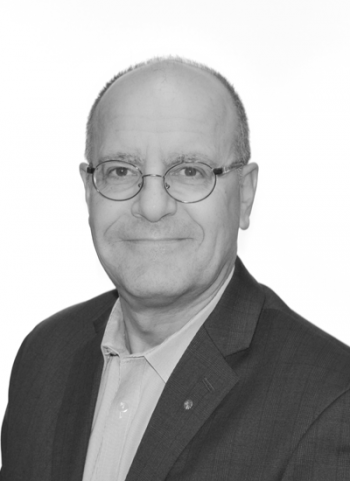 David Anselmi is Director, Real Estate for Canada Lands Company CLC Limited, an arms-length, self-financing federal Crown Corporation owned by the Government of Canada. Canada Lands purchases surplus federal properties at fair market value, improves them and sells them to optimize their financial and community value. Canada Lands also holds and operates selected assets such as the CN Tower in Toronto.
David is currently responsible for the overall planning, design and implementation of all aspects of the Downsview Lands and the execution of capital projects throughout the site and its 1.7 million square feet of existing buildings.
David is Chair of the City of Toronto Public Art Commission, a member of the Toronto Community Housing Design Review Panel, the City of Mississauga Urban Design Advisory Panel, and a past member of the Nathan Phillips Square Revitalization Public Advisory Committee. David was an Associate Professor at the University of Toronto Faculty of Architecture, Landscape and Design from 1990-1997, a past President of the Ontario Association of Landscape Architects from 1996-1998 and a Fellow of the Canadian Society of Landscape Architects.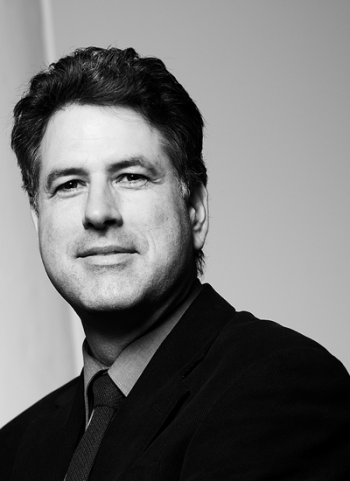 Gary McCluskie is a Principal with Diamond Schmitt Architects. In over thirty years with the firm, Gary has led the design of award-winning cultural, institutional and residential buildings with a focus on public and assembly spaces.
Gary was the Managing Principal for Montreal's concert hall, La Maison Symphonique; Sidney Harman Hall in Washington D.C.; the Four Seasons Centre for the Performing Arts in Toronto; the New Mariinsky opera house in St. Petersburg, Russia; and The FirstOntario Performing Arts Centre in St. Catharines, Ontario. He is currently working on the re-imagination of David Geffen Hall at Lincoln Center, the home of the New York Philharmonic in New York City. Gary also designs libraries, city halls, recreation facilities and museums.
Many of Gary's projects have been recognized with Canadian and international design awards including a Governor General's Medal for the Richmond Hill Library, an Award of Excellence from the Ontario Association of Architects for the Etobicoke Memorial Pool, and the American Library Association award for the Pierre Berton Resource Library as the best public library in North America.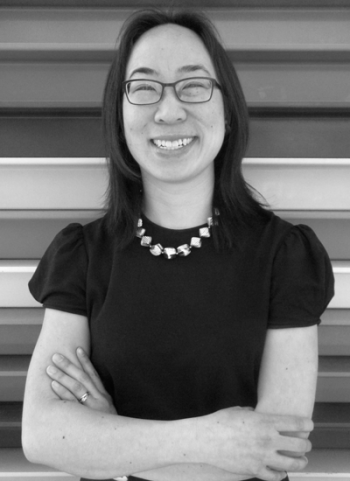 Elsa Lam is editor of Canadian Architect magazine.  She holds a doctorate in architectural history and theory from Columbia University, completed under the supervision of Kenneth Frampton and Vittoria di Palma. She previously studied architectural history at McGill University and architectural design at the University of Waterloo.
Elsa was the 2012 winner of the Phyllis Lambert Prize for writing in architecture, awarded for her doctoral dissertation "Wilderness Nation: Building Canada's Railway Landscapes, 1885-1929." The dissertation explores the role of Canada's railway hotels, western national parks and other railway-sponsored buildings and landscapes in forging a sense of national identity.
Elsa has written extensively for architecture and design magazines, as well as collaborating on the editing and writing of several books. Previous to her role at Canadian Architect, she worked with the Canadian Centre for Architecture in Montreal. She is currently co-editing a book on modern and contemporary Canadian architecture since 1967, to be published by Princeton Architectural Press.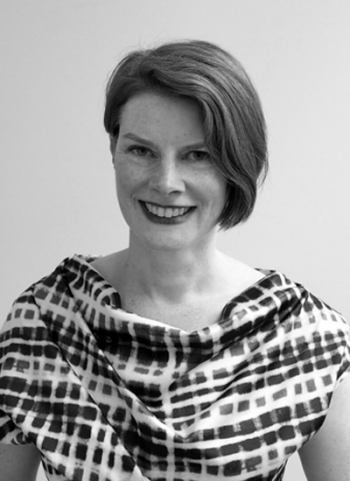 Betsy Williamson is a Principal in the architectural design studio Williamson Williamson, an office committed to using built and unbuilt work to explore contextual specificity, materials research, fabrication methods and diverse issues of sustainability.
Betsy's office was awarded the 2014 Emerging Architectural Practice Award by the Royal Architectural Institute of Canada and the 2014 Emerging Voices Award by the Architectural League of New York.  Her office has also been awarded the Ronald J. Thom Award for Early Design Achievement from the Canada Council for the Arts, and the Canadian Prix de Rome for research in the field of innovative wood construction.
Betsy is a member of the Waterfront Toronto Design Review Panel, fostering high-quality design for Toronto's waterfront, and she actively works with the RAIC's Age Friendly Housing Task Force to create design solutions to assist older individuals live well. Betsy also founded and advises BEAT, Building Equality in Architecture Toronto. BEAT is dedicated to promoting the advancement of women in the profession through  events, web content, and by providing mentorship, networking and leadership opportunities.