D-Day – June 6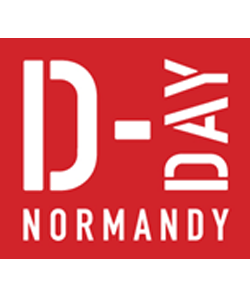 Each June 6, Toronto Remembers the courage and honour of those who fought in the Allied forces' invasion of Normandy, France on June 6, 1944.
Please join members of Toronto City Council in honouring those who took part. An annual ceremony will take place on June 6 on Nathan Phillips Square, from noon to 1 p.m.
Why We Remember
In the early hours of June 6, 1944, allied troops departed the southern coast of England in total silence, under the cover of darkness. As dawn broke over the coast of Normandy, France, the immensity of the allied armada was revealed to the German occupying forces. The battle that ensued on that fateful day marked the beginning of the end of the Second World War. Approximately 14,000 Canadian soldiers fought on the beaches of Normandy — their mission, to invade and secure a stretch of the Normandy coastline code-named Juno. Toronto's Queen's Own Rifles received the worst battering of any Canadian unit on D-Day.
D-Day Program Speakers
The City of Toronto commemorations of D-Day have always featured a Canadian veteran. We were honoured to have the following veterans with us for the D-Day ceremonies:
2008  Jan de Vries
2009   Martin Maxwell
2010   Edward O'Halloran
2011   Jack Martin
2012   John Hadley
2013   Weldon Clark
2014   Alex Adair
2015   Jim Parks
2016   Honorary Lieutenant-General Richard Rohmer – Royal Canadian Air Force
2017   Trooper Ed Stafford
2018   Charles Scot-Brown
Additional Information
Toronto Archives D-Day Web Exhibit