Councillor Chin Lee
Profile: Ward 41 Scarborough-Rouge River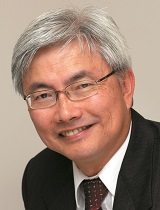 Councillor Lee's appointments
Council and its Committees
Other Boards and Committees
Business Improvement Areas
Chin Lee was elected to Toronto Council in 2006.
He has been on many different committees, agencies and boards, including Toronto Police Services Board, Economic Development Committee (past term), Toronto Business Development Centre (past term) and Audit Committee.
Prior to entering politics, Chin was a consultant and manager in the private sector Information Technology industry. With over 30 years of business experience, Chin knows the importance of providing excellent and cost effective service. He uses his technical and management experience to make Toronto a model of fiscal accountability and to improving our environment.
As a 25 year resident of Ward 41, Chin has been an advocate for building strong communities. He's served as the President of the Goldhawk Community Association and co-founded the Scarborough Homeowner Alliance for Fair Taxation (SHAFT). Through SHAFT, Chin was involved in changing the province's unfair system of property assessment and helped reduce property taxes for over 90% of North Scarborough homeowners.
Chin and his family live in the Agincourt Community. He is a graduate of York University and Ryerson.
(Information provided by Councillor)