Councillor David Shiner
Profile: Ward 24 Willowdale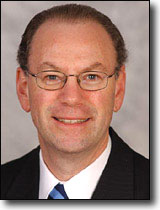 Councillor Shiner's appointments
Council and its Committees
Other Boards and Committees
To contact office staff
please call 416-395-6413 or write councillor_shiner@toronto.ca
Special Assistant
Corey Horowitz
Special Assistant
Nick Chan
Councillor David Shiner is the proud representative of Ward 24 – Willowdale. From 1991-1997 he served on the North York City Council, and since 1998 has continued to represent the constituents of Ward 24 on both Toronto City Council and North York Community Council.
Having lived in Willowdale for many years, raising a family there and with lots of friends in the area, David is aware of the issues affecting the community. He is very active in the ward and at City Hall, ensuring that he and his team are available to assist residents.
Currently, David serves as Chair of the Planning and Growth Management Committee, as a member of the Executive Committee and on the Board of Directors for BUILD Toronto. He is also a member of the Striking Committee.
As a long-time board member of Eva's Initiatives, which operates two youth shelters in North York (Eva's Place and Eva's Satellite) and one in downtown Toronto (Eva's Phoenix), David is committed to representing all members of the community including our youth and seniors.
In the course of his political career, Councillor Shiner has served on numerous Boards, Agencies and Commissions. As a former Chair of the City of Toronto's Budget Committee, he was instrumental in implementing changes to the budget process, establishing greater transparency and accountability, which continues today.
He has also served as a Commissioner on the Toronto Transit Committee, Chair of the Government Management Committee, Chair of the TTC Budget Committee and Vice Chair of the Executive Committee. He continues to be a staunch advocate of dedicated annual funding for the expansion of Toronto's transit network.
David works closely with his fellow Council members, his colleagues in the provincial and federal governments and elected representatives throughout the GTA. He engages regularly with the people of Ward 24 – Willowdale including residents associations and condo boards, and is greatly honoured by their ongoing support and the privilege of representing them on City Council.
(Information provided by Councillor)