Councillor Glenn De Baeremaeker
Profile: Ward 38 Scarborough Centre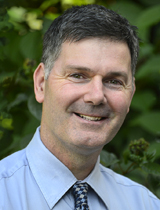 Councillor De Baeremaeker's appointments
Council and its Committees
Other Boards and Committees
In addition to serving as Councillor for Scarborough Centre, Ward 38, Glenn De Baeremaeker is Deputy Mayor, Toronto East, the Mayor's Lead on the Scarborough Subway, and the Mayor's Lead as Toronto's Tree Advocate.
First elected to Toronto City Council in 2003, Glenn is a committed advocate for his community. Each year, he hosts a series of community events, including job and career fairs, environment days, movies in the park, and Santa-comes-to-Scarborough parties.
Glenn is not only a strong voice for the citizens, he is also a passionate advocate for animals and a lifelong friend of the environment, who often cycles 20 km to work from his home in Scarborough Centre.
(Information provided by Councillor)