Councillor Josh Colle
Profile: Ward 15 Eglinton-Lawrence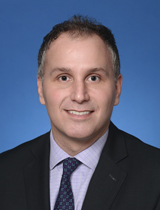 Councillor Colle's appointments
Council and its Committees
Other Boards and Committees
Business Improvement Areas
Advisor, Planning and Community Projects
Stas Ukhanov
Stas.Ukhanov@toronto.ca
Social policy, community agencies, BIAs
Policy Advisor, Office of the TTC Chair
Dominic Stewart
Dominic.Stewart@toronto.ca
Constituent Assistant
Mary Richardson
Mary.Richardson@toronto.ca
Neighbourhood issues including traffic, parking, hydro, water
Constituent Assistant
Emma Williamson
Emma.Williamson@toronto.ca
Neighbourhood issues including traffic, parking, hydro, water and meeting requests
Administrative / Constituent Assistant
Lisa Iozzo
LisaIozzo@toronto.ca
Neighbourhood and TTC issues
Communications Assistant
Eileen Valenzuela
Eileen.Valenzuela@toronto.ca
Josh was elected in October 2010 to represent the area of Ward 15 Eglinton-Lawrence. In addition, he was elected to serve as Chair of the TTC in 2015.
Born and raised in Toronto, Josh brings a wealth of private sector and community experience to City Hall. He has worked in Toronto's financial services sector, the transportation industry, and served as Vice President of an energy and infrastructure firm.
He has previously served residents of Eglinton-Lawrence as a school board trustee from 2000 to 2003, is a former Director of 5 Points Community Action residents group, served as Director for an environmental organization, and is President of the St. Michael's College alumni association.
As Ward 15 Councillor at City Hall, Josh sits on a number of committees, boards, and agencies including the North York Community Council, the Community Development and Recreation Committee, Striking Committee, Toronto Arts Council, UrbanArts Community Arts Council, Toronto Music Advisory Council, North Toronto Arena Board and serves as the TTC Chair. In addition, Josh maintains an active presence on the Boards of the York-Eglinton, Fairbank Village, Dufferin-Wingold and Oakwood Village Business Improvement Areas.
Josh obtained an Honours BA in Political Science from McGill University and graduated from St. Michael's College High School at Bathurst & St. Clair. Josh has lived in the Oakwood and Vaughan area for over 30 years, where he continues to reside with his wife and three children.
(Information provided by Councillor)