Councillor Mary-Margaret McMahon
Profile: Ward 32 Beaches-East York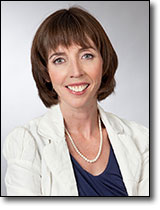 Councillor McMahon's appointments
Council and its Committees
Other Boards and Committees
Business Improvement Areas
Councillor Mary-Margaret McMahon is the City Councillor for Ward 32 Beaches-East York and is the current Chair of the Parks and Environment Committee.  As a long time environmentalist and an advocate of parks and open spaces, Councillor McMahon understands the human need for natural open spaces, especially for city dwellers.  One of her goals while in office is to ensure that each of the parks in her ward receives an improvement of some kind – she is close to achieving that goal and takes pride in that initiative.
Additionally, animating parks and open space is something that Councillor McMahon is passionate about.
Councillor McMahon is currently the Chair of the Parks and Environment Committee. She has moved forward many initiatives in her capacity as Chair, including achieving a unanimous vote at City Council for TransformTO, the City's plan for resilience.  Her passion for the environment fuels her desire to build a sustainable Toronto.
During her time in office, Councillor McMahon has served as the Chair of the Audit Committee, Vice Chair of the Public Works and Infrastructure Committee and on many boards including five BIAs, the Design Exchange, Young People's Theatre and Ted Reeve Arena.
Councillor McMahon is enthusiastic about bringing change to Toronto and will continue to work diligently with her constituents, colleagues and City staff to achieve her goals.
(Information provided by Councillor)