Search the Streetscape Manual
The Manual can be searched by location using the map link, by an alphabetical street index or by a list of design details for each streetscape element. It is recommended to use the map-based search when looking for streetscape information about a specific location in the city.
Search Options for the Streetscape Manual:
"Searching by Map" is the most common search option and is normally used when planning, designing or maintaining a streetscape for a specific location.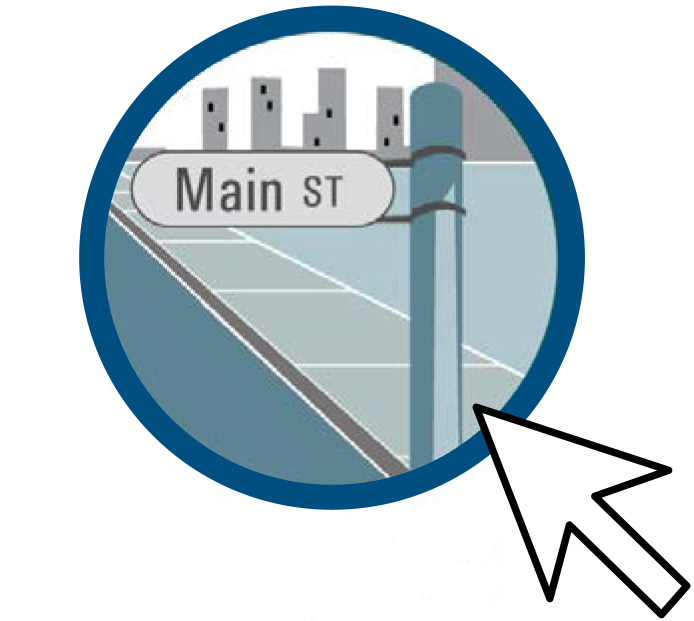 "Search by Street Name" provides an alphabetical list of all streets found in the Manual and offers a text-based alternative to the map search.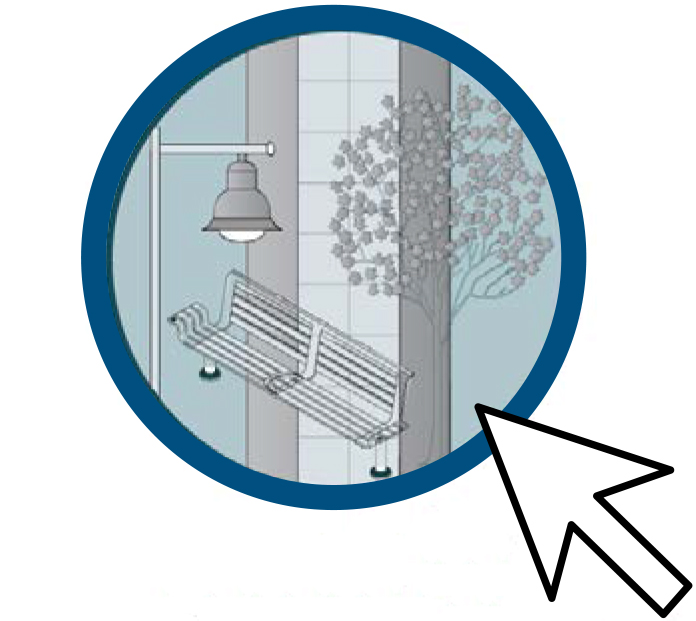 Search by Streetscape Element
"Search by Streetscape Element" is an inventory-based search normally used to inform maintenance or the design of new streetscapes.