321 Davenport Road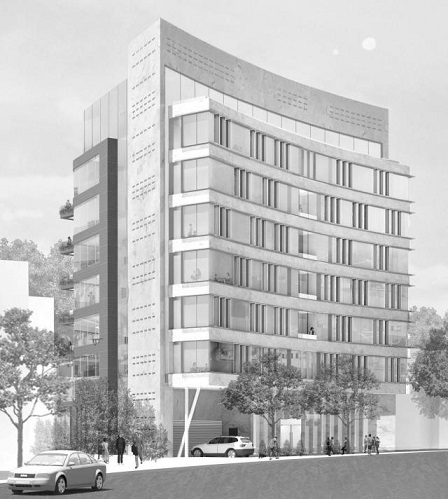 Proposal
An application to amend the Zoning By-law to permit an 8-storey (29.4 metres, excluding mechanical penthouse) residential building containing 21 units and 31 vehicular parking spaces within a single level parking garage was received by the City of Toronto on April 25, 2016.
File No. 16 145386 STE 20 OZ
Initial Submission (April 25, 2016)
Application Form
Planning Rationale Report
Architectural Plans
Landscape Plans
Arborist Report
Sun/Shadow Study
Transportation Impact Study
Stormwater Management and Servicing Report
Toronto Green Standard Checklist
The application submission files can be downloaded from the City of Toronto's Application Information Centre.
Community Consultation Meeting
A public consultation meeting was held on February 6, 2017 at the Park Hyatt Hotel (4 Avenue Road). A presentation was given by City Planning staff:
321 Davenport Road – Planning Presentation, February 6, 2017
If you would like a copy of the planning presentation or have additional questions, please phone or e-mail Barry Brooks, Senior Planner at 416-392-1316 or barry.brooks@toronto.ca.