Skor's Report Card
Skor is not ready to be adopted. Keep checking this page to read about his progress and to see when he's ready for his new home.
Type of dog:
Bull Mastiff Mix
---
Meet Skor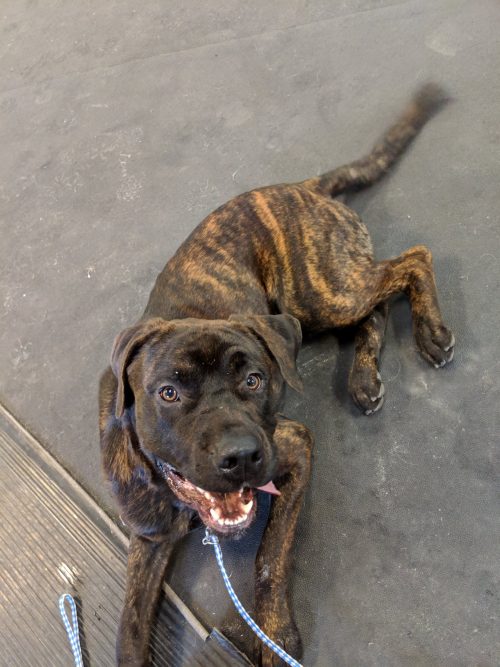 Skor arrived at Toronto Animal Services because his family was no longer able to care for him. He impressed us all with his great strength and size, and capacity to love even with all the changes in his life. We sent him to our trainers to work on behaviours such as barking and reactivity towards other dogs. Due to his strength and size, he can be difficult to walk. We will be working on improving his interactions with other dogs, and leash training/self-control. We will also be working on his other issues, as he is sometimes unsure/fearful around new people and exhibits some minor food bowl guarding. Skor is working on his confidence to become a great pet to a new family.
Skor's Progress:
From his trainers: "Skor has been working on counter conditioning with his food bowl. Skor and marks/rewards when we looks at him. Having high value treats around his food bowl allows Skor to feel comfortable to leave his food bowl.
Skor loves to play with female dogs and submissive neutered male dogs.  He can be reactive with surprise appearances from strange men, however once they toss him treats and Skor checks them out, he interacts well with them.
Skor is very food motivated and excels in a classroom environment.  Skor is a big, busy boy!"