Free Apartment Building Benchmarking
Benchmarking gives you an up-to-date picture of your building's performance compared to 250+ similar buildings in Toronto. Graphs show your building's total annual energy consumption, water consumption, and waste generation relative to similar buildings. The median and top quartile performance is also shown. The benchmark also gives you detailed performance charts to show specific areas where your building has the greatest room for improvement, and estimated savings amounts.
See a sample benchmark report and the full Benchmark Methodology document.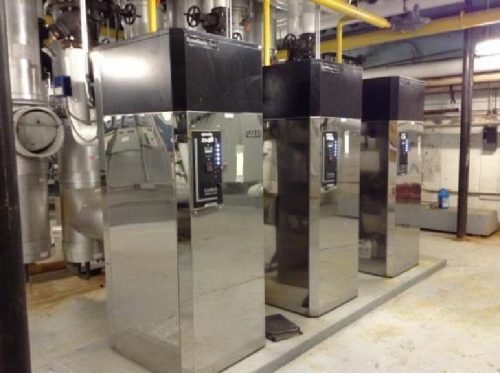 Of apartment buildings that have been re-benchmarked…
80 per cent have seen reductions in energy usage ranging from 1 to 35 per cent (average of 8 per cent energy savings)
Average of 9 per cent water savings
Average of 8 per cent waste savings