Davenport Road Women's Shelter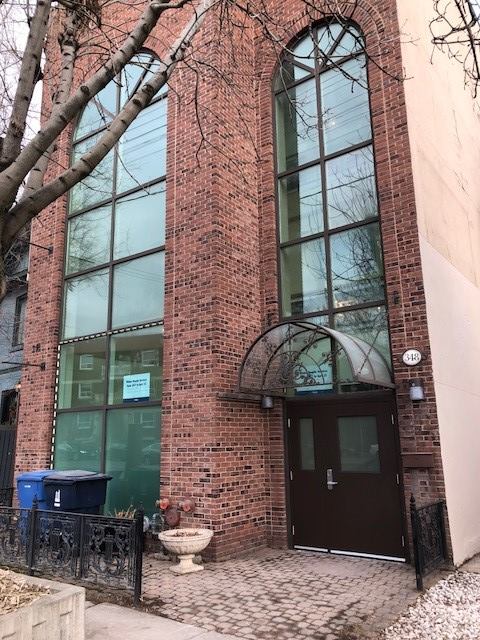 Location: 348 Davenport Rd.
Client group: Women, people who identify as transgender or gender non-binary
Number of beds: up to 74
Opening date: January 2019
Service operator: YWCA Toronto
The City of Toronto has opened a new women's shelter on Davenport Road. The shelter permanently replaced the 24-hour respite site that operated at 348 Davenport from January 28 to May 25, 2018. Phase one of renovations was completed in January 2019 with phase two expected to be completed by the end of 2019.
The new shelter will help homeless women and people who identify as transgender or gender non-binary find and keep a permanent home. During the day, residents will receive services from case managers and housing workers tailored to their specific needs. They will also receive increased access to health services, thanks to a collaboration between the City and the Local Health Integration Network.
The shelter is managed by YWCA Toronto under an operating agreement with the City to meet or exceed Toronto Shelter Standards.
Renovations
The City adopted a phased approach to renovating the building. The first phase renovated the existing building to create room for 54 beds, a ground-floor gathering space and offices, and a 4th floor smoking area.
The balance of renovations will enable the shelter to make full use of the property and reach the shelter's expected full complement of 74 beds. As part of the additional renovations, a commercial kitchen, dining area, laundry, a computer station and staff offices in the shelter's lower level will be created. These renovations will enable the shelter to prepare meals on-site and significantly expand the amenities available to shelter residents. Additionally, there will be storage space on the lowest level for clients, staff and donated goods.
Community Engagement
Local residents and businesses have supported the shelter's success – both for the shelter's clients and the surrounding community – through a Community Liaison Committee (CLC). CLC meetings for this location have largely concluded but community members are encouraged to contact the shelter directly for any questions or concerns.
Past CLC Meeting Minutes are available upon request. If you would like to receive a copy, email ssha.homeless@toronto.ca