Scarborough Village Residence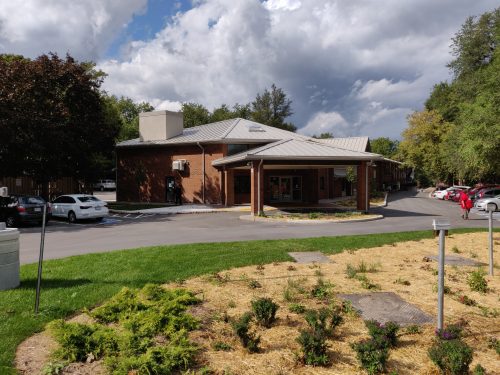 Location: 3306 Kingston Rd.
Client group: Senior men, expected to expand services to all genders
Number of beds: up to 93
Opened: April 15, 2019
Service operator: City of Toronto
 
On December 9, 2015, City Council approved a staff report that recommends a new 100-bed shelter at 3306 Kingston Rd. for senior men experiencing homelessness. Formerly a hotel, the new Scarborough Village Residence was renovated and transformed into the new home for Birchmount Residence, which needed to move from 1673 Kingston Rd.due to decaying physical infrastructure.
Scarborough Village Residence is a transitional shelter that provides health and housing case management services to men over 55 who are experiencing homelessness. The team consists of dedicated Counsellors, Client Service Workers, Nursing, Property Services, Dietary, Administration, and Management staff, who work hard to ensure all residents are treated with courtesy and respect, have a safe place to stay, and receive the support and services they require. Staff work from a Housing First approach and in partnership with residents to secure appropriate longer term housing solutions.
Scarborough Village Residence comprises approximately 30,000 square feet with 49 bedrooms, a communal dining area, shared programming and recreational spaces, we can accommodate 93 residents in the pet friendly facility. The majority of the rooms have two beds, two lockers and a washroom. There are 5 accessible rooms which can accommodate an individual who might need an accessible washroom. Scarborough Village Residence also has an outdoor gazebo space and a dog walk.
Birchmount Residence has been phased out, with clients successfully transferred to Scarborough Village Residence. The new program is fully AODA compliant and will provide an additional 40 beds to assist with the Seaton House Transition Plan.