Rediscover the Stairs
Rediscover the Stairs is a program that encourages individuals to take the stairs rather than the elevator or escalator. Taking the stairs is an easy way for busy people to build physical activity into their day. Toronto Public Health can provide you with the support and resources needed to implement this program in your workplace.
Why take the stairs?
Research shows that being sedentary for long periods of time increases the risk of chronic diseases including type 2 diabetes and cardiovascular disease. The less time we spend being sedentary, the better our health will be!
It is a great mini-workout helping you gain extra energy.
Releases endorphins (hormones) that make you feel good.
Rediscover the Stairs: Workplace Toolkit
The Rediscover the Stairs: Workplace Toolkit provides resources and tips to implement a stair campaign in a workplace.  It encourages employees to take the stairs as an easy way to add physical activity into their day.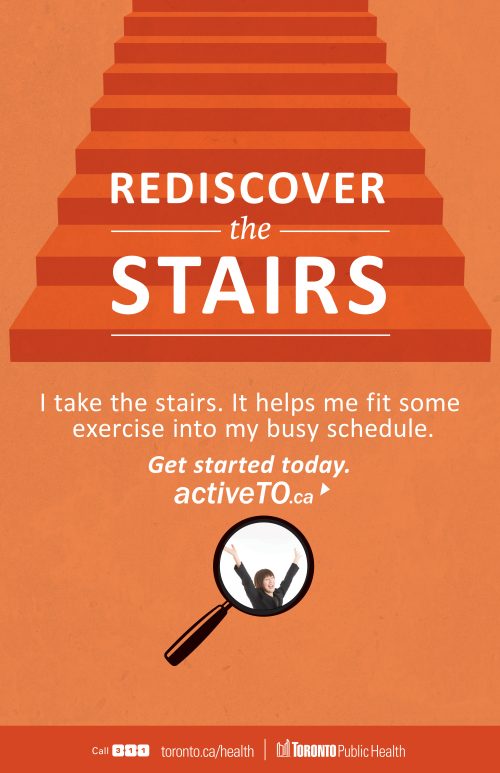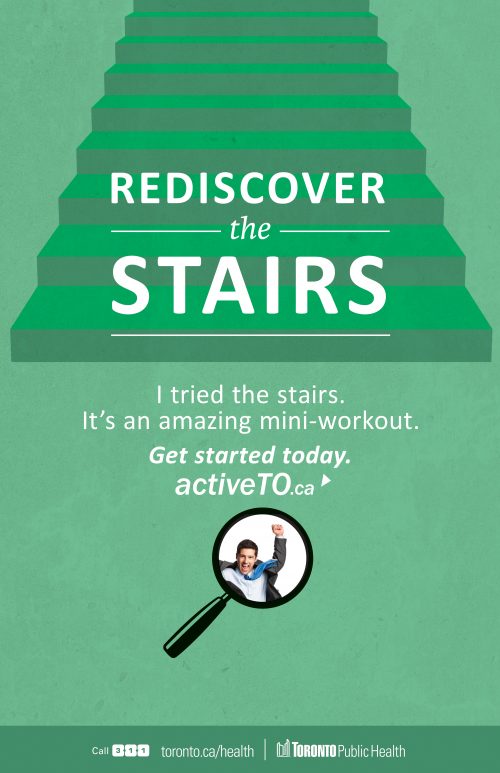 Creating a Healthy Workplace
Learn more about workplace health (occupational health and safety, health practices, workplace culture and community involvement) and strategies for creating a healthy workplace.