City Response to Power Disconnection at 260 Wellesley St. E.
Updated: February 1, 2019, 11:30 a.m.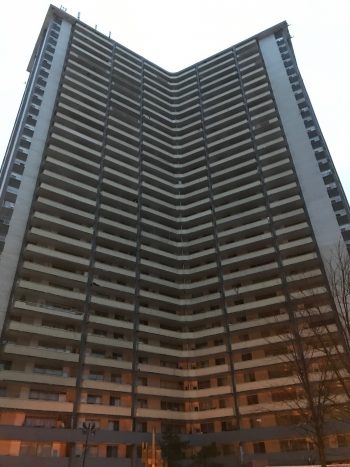 On Tuesday, January 22, the City of Toronto and its agencies responded to an electrical outage at 260 Wellesley St. E. after a water supply pipe burst in the building's garbage disposal room and water leaked into the electrical room. Toronto Hydro disconnected electrical power at the privately-owned apartment building on orders from the Electrical Safety Authority (ESA) because of the water damage to electrical equipment.
In response, the City of Toronto coordinated assistance for the approximately 1,500 residents of the 33-storey building who were without water, heat and electricity.
On Friday, January 25, a licensed electrical contractor under the supervision of the ESA gradually started turning on building power, including water and in-unit electricity. Throughout this re-energization process, the safety of residents and on-site personnel was the priority. Systems were brought online gradually to identify any issues before they caused damage to the wider building electrical or utility systems.
With the exception of two units with unique challenges, full building power was restored by Monday, January 28.
Information for Residents
Full building power and water has been restored. As of Monday, January 25 there is no longer an on-site Toronto Fire Services or private security presence. Residents are advised to call 311 for information or 911 in the event of an emergency.
The warming centre at Wellesley Community Centre, located at 395 Sherbourne St., is no longer operating.
Residents are reminded that during and after a prolonged power failure, the foods in the refrigerator and freezer may become unsafe to eat. Food will keep for 24 to 48 hours in the freezer and for 12 to 24 hours in the fridge. Once power has been out for 24 hours, all food in the refrigerator must be disposed of; after 48 hours, all food in both the refrigerator and freezer must be thrown out and the appliance cleaned and sanitized.
More information regarding power failures and food safety. 
Updates from Property Management
The property management company has an information website and Twitter feed for residents of 260 Wellesley St. E.
Wellesley Community Centre & Recreation Programming
Scheduled and drop-in recreation programs at the Wellesley Community Centre have resumed.
News Releases & Media Advisories