Youth Violence Prevention
In January 2018, The City of Toronto is committed to developing a Youth Violence Prevention strategy that aims to reduce youth violence, by means of implementation of comprehensive, place, community and evidence-based prevention strategies. The plan will be supported by strategic partnerships that involve multi sector collaborations and innovative approaches.
The Youth Violence Prevention plan will identify responses to current/emerging issues (i.e., youth employment, youth equity, youth violence interruption./intervention, mental health and wellbeing) and focus on youth who are most vulnerable to the involvement in serious crime. The strategy will seek to identify strategic partnerships that work to eliminate barriers that impact youth populations and contribute to the prevalence of youth violence.
The City of Toronto's, Community Safety and Wellbeing Unit, Youth Violence Prevention Community Development Officers will lead this work in partnership with community stakeholders, local service providers and all levels of government.
Key Considerations
Youth violence is associated with several risk and protective factors.
The health and economic consequences of youth violence are substantial.
Youth violence is connected to other forms of violence.
Youth violence can be prevented.
Vision and Purpose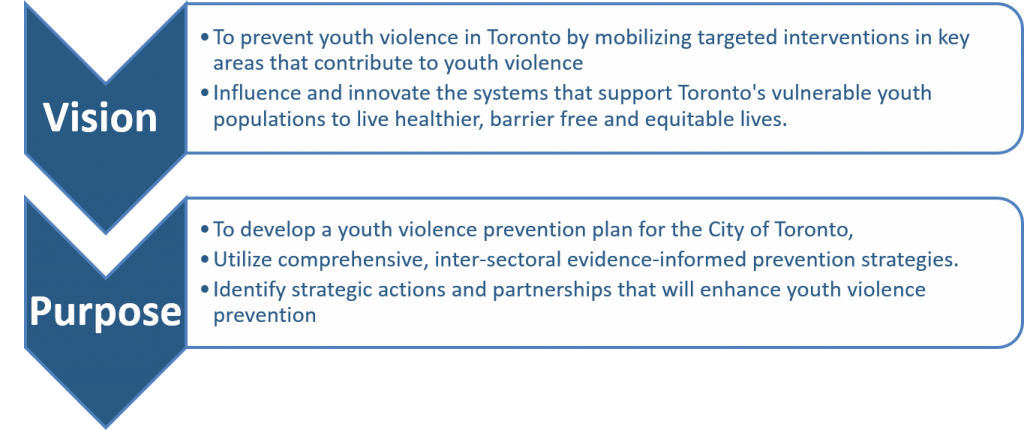 Guiding Framework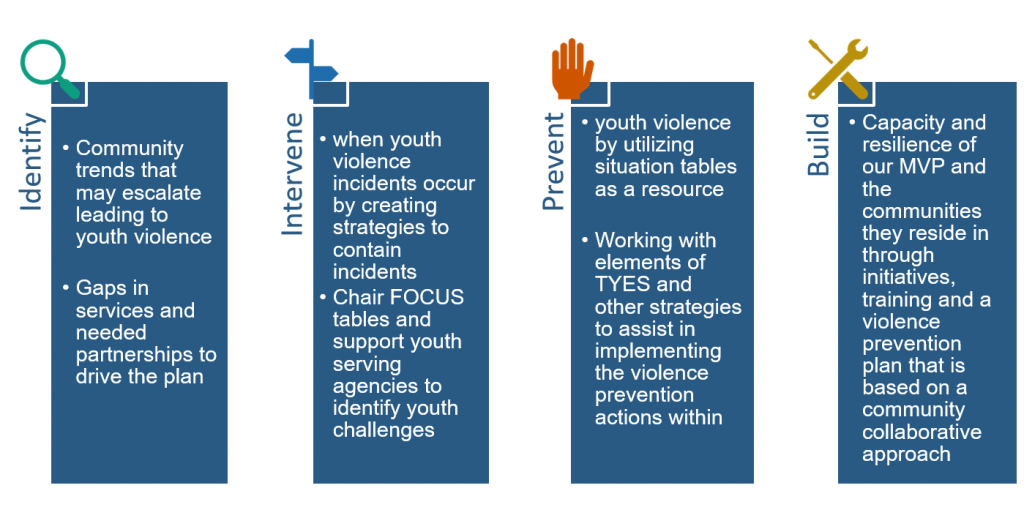 Areas of Focus
The Youth Violence Prevention Plan will address the following five areas of Focus: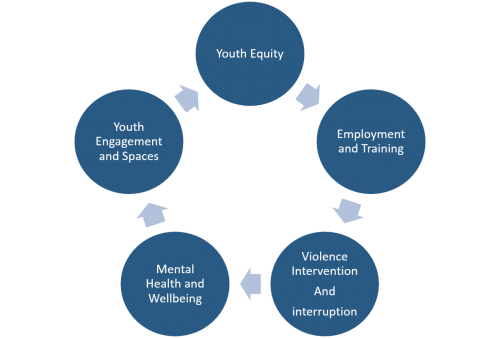 Outcomes of the development of the Youth Violence Prevention Plan will support the prevention of youth violence, improve responsiveness to issues of youth violence and further the mandate of the City of Toronto's Community Safety and Wellbeing Unit.