OpenInsights
The OpenInsights program provides an inside glimpse into the creative process of architects, filmmakers, art directors and production designers, through a series of talks and panel discussions. Learn about the ideas and impulses behind the buildings and films that you know and love.
Location: Ontario Place Cinesphere
Date: Friday, May 25
Screening: 8:00 p.m. (free admission)
Panel Discussion: 9:00 p.m. (free admission)
Capacity: 600
Presented in partnership with Ontario Place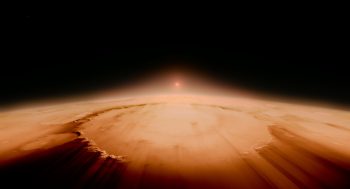 "Voyage of Time: The IMAX Experience" is a one-of-a-kind celebration of life and the grand history of the cosmos, transporting audiences into a vast yet up-close-and-personal journey that spans the eons from Big Bang to the dinosaur age to our present human world…and beyond. A labour of love from one of American cinema's most acclaimed and visually exciting filmmakers, Terrence Malick (The Thin Red Line, The Tree of Life). Voyage of Time represents the filmmaker's first foray into documentary storytelling and his most original film to date.
The screening of this stunning film will be followed by an engaging discussion and Q&A on the remarkable history, global impact and evolution of IMAX, featuring Canadian filmmaker and IMAX co-inventor Graeme Ferguson, senior IMAX executives Patricia Keighley and David B. Keighley, York University Professor of Cinema and Media Studies Janine Marchessault and Toronto Star film critic Peter Howell.
Please note: this is a special event and regular Ontario Place parking rates of $3.25 per half hour up to a daily max of $25.00 will apply.
Panelist Bios & Photos
David B. Keighley
Graeme Ferguson
Janine Marchessault
Patricia Keighley
Peter Howell
Moderator:
Location: John H. Daniels Faculty of Architecture, Landscape and Design
Dates & Time: Saturday, May 26 @ 2 p.m.
Capacity: 300
Presented in partnership with Toronto Society of Architects.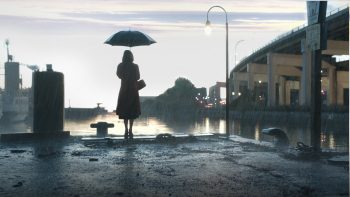 Architecture and film share similar devices to deliver their vision: the use of narrative to choreograph an experience, editing, framing, transitions and evoking emotion to carve out intentional spaces. "What's the story here?" explores the often profound relationship between architecture and film and the role they play for one another in advancing and building a story. In addition to hosting the Toronto International Film Festival, Toronto plays a leading role in filmmaking, welcoming numerous film productions each year and lending itself to narratives set in various times and places. Cinema allows the opportunity for architects to explore the use of narrative and the addition of a fourth dimension to architecture, enriching the experience of built space. How do our memories and shared experiences shape placemaking and atmosphere within the processes of built form and filmmaking?
Doors Open invites you to join the conversation with a panel of architects and filmmakers to discuss the role of architecture in film and film in architecture.
Panelists:
Carol Phillips, Partner, Moriyama + Teshima Architects
Drew Mandel, Principal, Drew Mandel Architects
Elisa Sauve, Toronto based Production Designer
Jay Pooley, Production designer and Lecturer Daniels School of Architecture
Paul Austerberry, Toronto based Production Designer, The Shape of Water
Moderator:
Maria Denegri, Principal, Denegri Bessai Architects and Chair of the Toronto Society of Architects
Location: Masonic Temple
Dates & Time: Sunday, May 27 @ 2 p.m.
Capacity: 350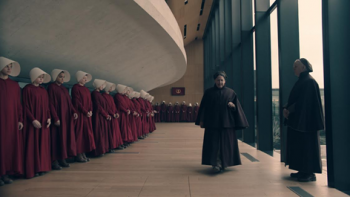 Presented in partnership with Reel Canada.
REEL CANADA and Doors Open present a panel on the intersection of architecture and cinema, featuring two teams from the worlds of film and television. Martha Sparrow, Art Director for Season 2 of The Handmaid's Tale and Elan Mastai, screenwriter of The F Word, will be joined by members of their crews – cinematographers, location managers and production designers – to discuss the unique opportunities and challenges of using some of Toronto's most iconic buildings as settings for their memorable films and television series.
Panelists: