New Year's Eve at Nathan Phillips Square
Live Music, Skating and Midnight Fireworks
December 31, 2017
Ring in the New Year at Nathan Phillips Square on December 31, 2017 and be part of the final send-off to the year-long celebration of Canada's 150th birthday – TO Canada with Love! Admission is FREE to this alcohol-free event.
Schedule & Artists
The countdown to 2018 starts at 8 p.m. and features an evening of entertainment with dynamic DJs, live music, dancers, a DJ skating party sponsored by Tim Horton's (8 – 10:30 p.m.) and a stunning fireworks display at midnight.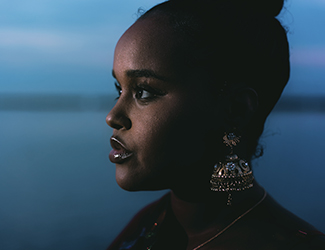 OBUXUM is a rising young performative producer who draws on her Somali heritage to inform a visionary approach to electronic music steeped in R&B, hip hop, house and ambient styles. She's been in demand this year with performances at Kazoo! Fest, Electric Eclectics, Venus Fest, Big On Bloor, and more. OBUXUM made BlogTO's 2017 list of break out bands to watch, and Canadian music blog Ride the Tempo highlighted her 2016 release Itiyama.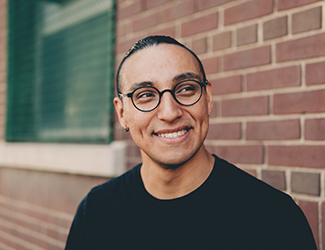 Based in Toronto but carrying the spirit of Northern Ontario, Classic Roots is one of Canada's best kept secrets. His specialty of infusing tribal rhythms and a deep boreal spirit over raw techno beats is all over his debut release M5. Red Pill's slamming kick drum and powerful energy grab you from the opening beat and take you right into the matrix of techno bliss.
---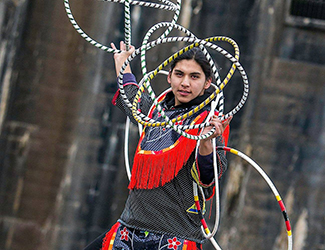 An Odawa artist from Wikwemikong on Manitoulin Island, Nimkii Osawamick represents the Wolf Clan. Active in powwow circles, Nimkii is well known across Turtle Island as a singer, hoop dancer and champion powwow dancer.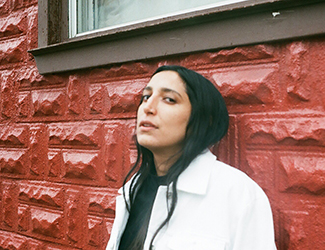 Nino Brown is a founder of Canada's premier inclusive hip hop and dancehall party Yes Yes Y'all (Toronto) which has been voted one of the city's top jams since its birth in 2009. She provides resident DJ/promoter duties for some of Toronto's hottest parties and spearheaded an underground urban music movement in the city that links music, style, politics and a proper bashment. Nino Brown, your favourite DJ's favourite DJ.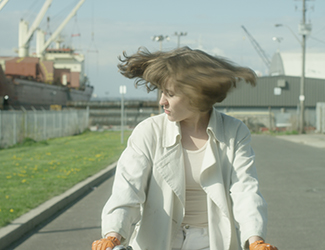 Multi-talented producer, performer and singer from Hamilton, Jessy Lanza was listed as one of the best new artists of 2013 by XLR8R and described by The Guardian as "the latest and possibly greatest of the new ethereal soul girls." Jessy's 2013 album Pull My Hair Back and 2016 release Oh No were both shortlisted for the Polaris Music Prize. Her 2017 year-long DJ residency on BBC Radio 1 and extensive touring throughout Europe and the USA signal major international success. Jessy's live shows bubble with an infectious energy through her unique, beautiful take on pop and R&B.
As Jessy says "I want to make people feel good and I want to make myself feel good."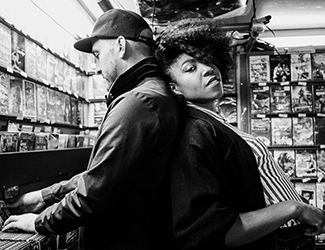 Dancehall-bred. Orchestrated like old soul. Driven by emotive vocals inspired as much by Feist as by Yolanda Adams. There's a rawness to Bonjay: to the feelings, to the voice, to the sounds clashing. It sounds like something new. Bonjay is Alanna Stuart and Ian Swain of Toronto, with a special guest percussionist for their NYE 18 show. Their debut Broughtupsy EP established them with praise from NME, The New York Times and The Guardian.
Check out Bonjay's bombastic new single Ingenue from their upcoming album Lush Life, out spring 2018.
The spectacular fireworks display for New Year's Eve 2018 is by Group Fiatlux-Ampleman. GFA Pyro is a coast to coast Canadian company with headquarters in Montreal. They were born from the partnership of Concept Fiatlux and Ampleman Pyrotechnics, two pioneers of the Canadian pyrotechnic industry. Together, these two firms have more than 100 years of experience in the creation of fireworks displays.
Toronto-based visual artist Roxanne Luchak has performed at hundreds of shows in North America and Europe, producing live video mixing and installations for art shows, concerts, theatre and more. Roxanne incorporates cutting-edge techniques including live video input and overlay effects in real time, producing stunning visuals for Canada Days @ Nathan Phillips Square 2017, Pride 2017, Bestival 2016 and many other events.
New Year's Eve at Nathan Phillips Square is Supported by