Sunnyside Bike Park
This park has been designed to offer progressively difficult challenges and opportunities for off-road cycling skill building. It includes a variety of riding features and it also has a pick-up and drop off area, family meeting area, trails, boardwalks and more.
Sunnyside Bike Park is located at 3 Ellis Avenue (Lake Shore Boulevard West and Ellis Avenue). The park entrance is on the east side of Ellis Ave.
Riding a Bike
There are bike lanes along The Queensway and Colborne Lodge Road. You can also use the Martin Goodman Trail and cross at the signal at Lake Shore Boulevard West and Ellis Avenue.
TTC
Take the 501 Queen Streetcar toward Long Branch and exit the streetcar at Queensway at Ellis Avenue. Walk south on Ellis Avenue under the Gardiner Expressway.
Take the 80 Queensway Bus from Keele Subway station on the Bloor Danforth Subway line or from Sherway Gardens. There is a bus stop at the entrance to Sunnyside Bike Park on Ellis Avenue.
Driving
There is no parking available at Sunnyside Bike Park.
There is a roundabout off Ellis Avenue for pick up and drop off only. There is paid parking available on the south side of Lake Shore Boulevard West, east and west of Ellis Avenue. If you choose the paid parking, cross at the Lake Shore Boulevard West and Ellis Avenue signal.
The Bike Park is not supervised. Serious injuries can occur even with precautions. Use at your own risk.
Stay in control at all times.
Do not stop where you obstruct a riding feature or where you are not visible to other Bike Park users.
Do not attempt any of the riding features unless you have the sufficient ability and skill. Read the posted difficulty ratings before using a specific riding feature.
Helmets are mandatory and protective padding is strongly recommended.
Users under age 13 must have the consent of a parent or guardian to ride in the Bike Park unaccompanied by an adult.
Beware of changing conditions. Inspect the riding features before use and do not use when wet.
Spectators must watch from outside of the riding areas. Pets must be leashed and kept outside of the riding areas.
No motorized or remote controlled vehicles are permitted in the Bike Park.
No modification to the riding features is permitted. Unauthorized riding features will be removed.
The Bike Park is open daily from dawn to dusk.
Be respectful of the Bike Park and other users.
Place garbage and recycling in appropriate containers/bins.
Any damage or unsafe riding conditions should be reported by calling 311.
For emergencies, call 911.
Difficulty Levels
All Bike Park features are marked with difficulty level signs. Please choose features that are appropriate for your skill level.


Easier

More Difficult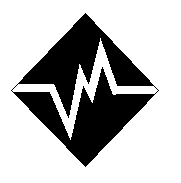 Most Difficult
Bike Park users must abide by Municipal Code Chapters 349, 548 and 608