New Green Bin Rollout
The City's new green bins were delivered to houses with daytime curbside collection between mid-2016 until the end of 2017.
Key features of the new bin:
animal-resistant latch with a gravity lock
more capacity for increased diversion of organics from landfill
designed for automated collection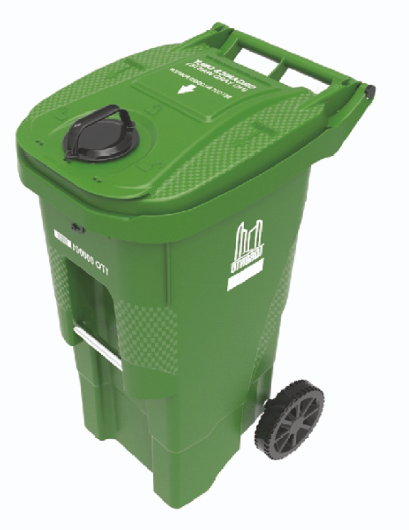 Important to know:
Start using the new bin on your next collection day as the City will no longer collect from the old bin.
Your old bin should be picked up on the same day your new bin is delivered. If you miss the initial pick up, set out the empty old bin on your next collection day. If you miss the second pick up, call 311 to arrange for removal.
Do not put yard waste in the Green Bin. Yard waste is collected and processed separately.
The way you set your Green Bin out for collection is very important.
Each house will receive an information sheet and Green Bin Guide along with the new bin.
As reflected in the District overview map below, the City-wide Green Bin rollout for households that receive daytime curbside collection is now complete.
Since the rollout began in April 2016, more than 430,000 new Green Bins have been delivered across Toronto.
The City will continue delivery to nighttime curbside customers, newly constructed residences and apartments above commercial properties over the next few months. All deliveries will be completed by the end of January 2018.
Residents who are having issues with a new Green Bin or have not received their new Green Bin should call 311.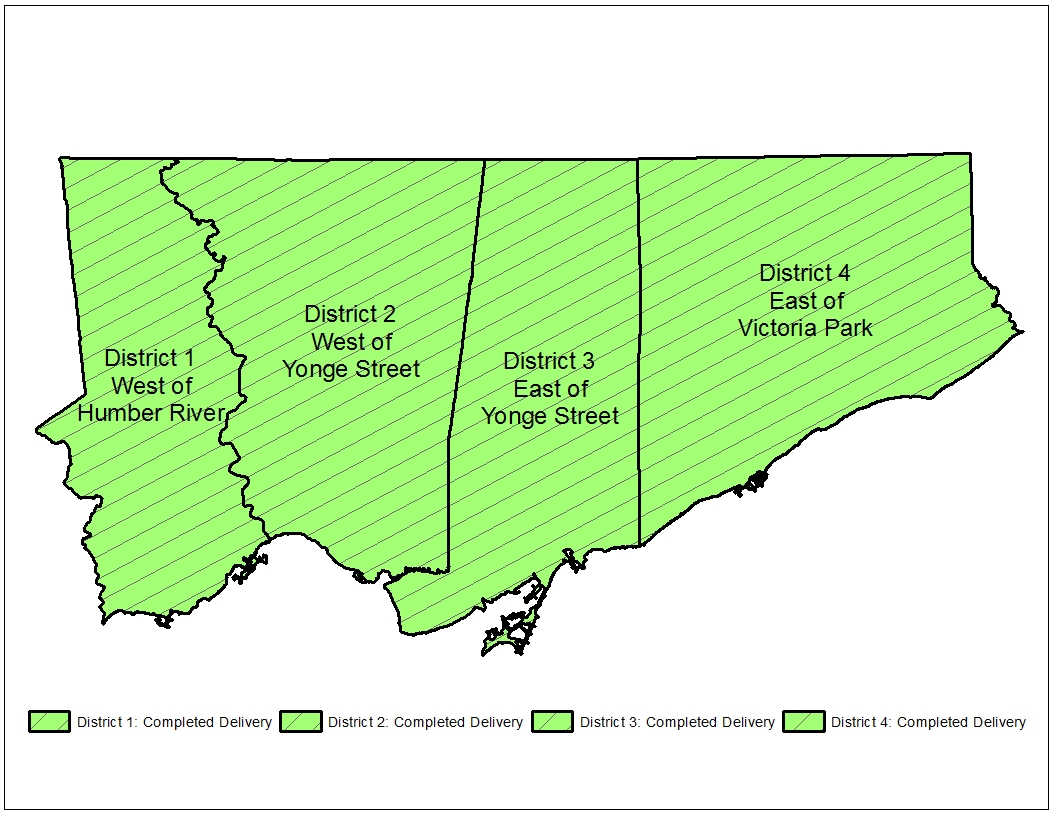 Delivery Status: 
District 1 – Delivery Completed November 2016
District 2 – Delivery Completed August 2017
District 4 – Delivery Completed September 2016
District 3 – Delivery Completed November 2017