Queen Street Towing Pilot
Traffic congestion caused by illegally stopped vehicles can be dangerous and frustrating for everyone, especially during peak travel periods on rush hour routes. Relocating/towing illegally stopped vehicles keeps traffic moving, including transit vehicles, maintains emergency vehicle access and helps make roads safer for drivers, cyclists and pedestrians safe.
About the Pilot
The Queen Street Towing Pilot begins October 7 and will last approximately six to eight weeks, during peak traffic periods in p.m. rush hour only. During the pilot, tow trucks will relocate/tow vehicles that are parked along Queen Street between Fallingbrook Road to the east and Roncesvalles Avenue to the west, to either designated side streets (Cameron Street, Ryerson Avenue, Michael Sweet Avenue and Stephanie Street depending on where along Queen Street the vehicle was illegally parked), or to other no parking/open locations.
Queen Street was selected for the pilot based on enforcement and towing data. The effectiveness of the Pilot will be evaluated using data collected by a variety of technology, including video cameras and Bluetooth readers. This will be supplemented by field data collected during the pilot. If successful, this could be used on other busy routes in the city.
Why We're Testing This Method
Police pounds are located outside of the downtown area and it can take up to 90 minutes for a tow truck to tow one vehicle and then return for other illegally parked vehicles. We expect this pilot to result in shorter tow truck response times and fewer delays on Queen Street caused by illegally parked vehicles.
My Car Was Relocated/Towed on Queen Street
During the pilot period, drivers of relocated/towed vehicles on Queen Street will be issued a parking violation notice, but the towing/relocation fee will be waived (sometimes called a 'friendly tow'). Finding your car is easy, just call the Toronto Police non-emergency line like you normally would  at 416-808-2222.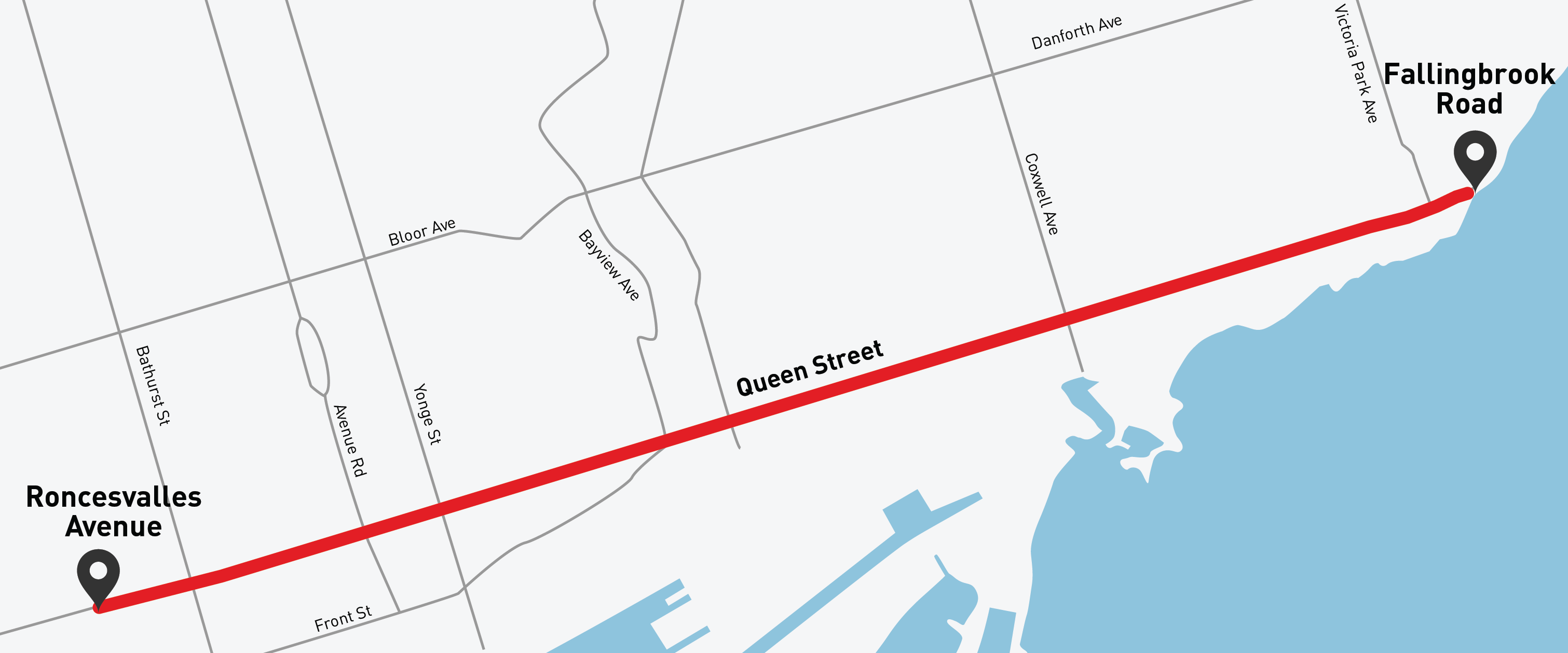 Motorists are not permitted to stop (per parking bylaws) along many downtown streets during peak travel times (rush hour) because it creates congestion. This in turn causes delays and frustration for other motorists and can negatively affect the safety of other road users.
Normally, Toronto Police Service (TPS) issue a parking violation (ticket) to illegally parked vehicles, which are then towed to police pounds (also called impound lots). This requires tow trucks to be ready and immediately available. Towing these vehicles is an effective way to keep traffic moving, including transit vehicles, maintain emergency vehicle access and support the safety of other road users.
However, due to overall congestion as well as police pounds being located outside of the downtown core area, towing during peak traffic periods is becoming less efficient.
It can take up to 90 minutes for a tow truck to bring a vehicle to a police pound and then return to the location to tow other illegally parked vehicles.