Albert Campbell Square Expansion
The City of Toronto will be renovating the existing Albert Campbell Square adjacent to Scarborough Civic Centre to create an urban park space that will include a water feature, a dog-friendly area, a playground, walking paths, green areas and sitting areas for staff and the area residents' use.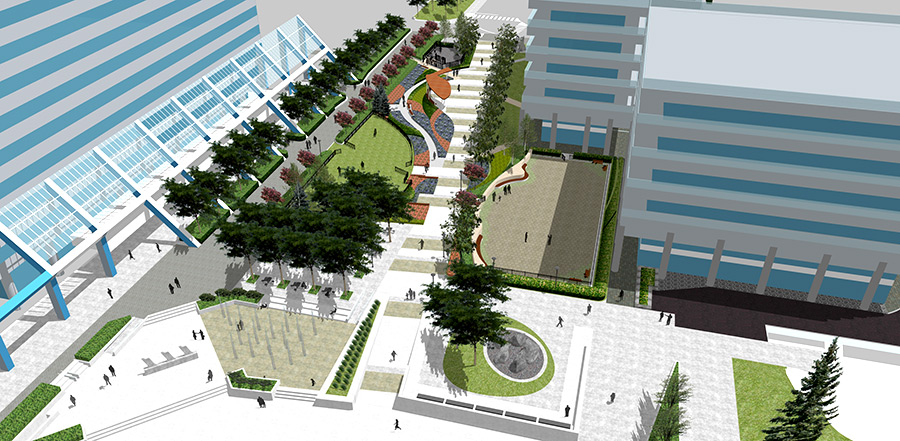 Renovations will start September 2017 and will take approximately eight months to complete. Work will take place during regular business hours.
There may be some noise and dust disruptions throughout the project due to heavy earth-moving machinery. Steps will be taken to mitigate dust where possible and the City will ensure noise levels are within acceptable thresholds.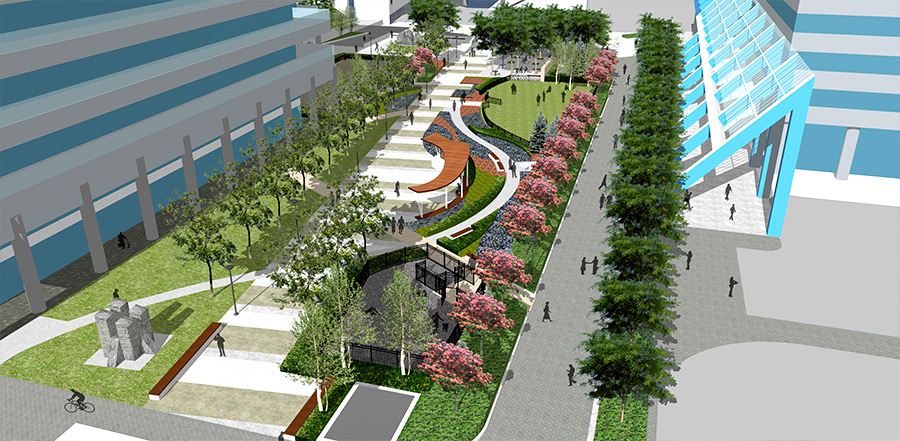 Progress Photos