Toronto Planning Review Panel: Meet the Panelists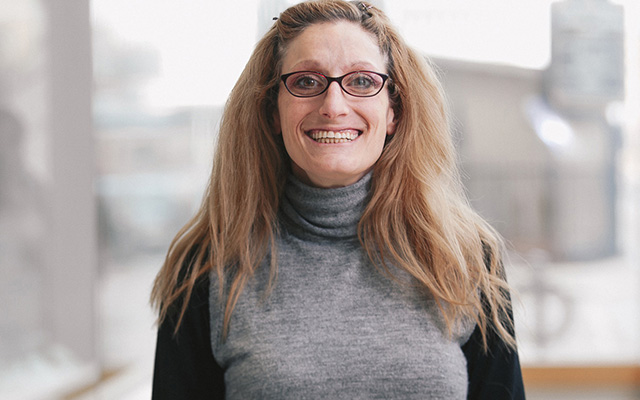 Adriana: I am a 39 year old single mom to an active 11 year old boy. I'm an activist in both adult mental health and addictions and children's mental health, trying to raise awareness about the lack of supports available. I volunteer within my community offering free support and counselling on a variety of issues. I have received awards from community centres and recognition from various organizations for the work I've done and continue to do within my community around healing and support for those who have experienced trauma. My goal is to open a family therapeutic treatment centre that acts like a hub for families to receive all the services they need, both individually and collectively in order to thrive within society. I volunteered for the Planning Review Panel to gain more knowledge about city policies and procedures so that I can understand how to be more effective in my work.
Allen: I am originally from Hong Kong. I attended university for mechanical engineering in the United States, and I have worked as an engineer in the United States, Canada, the United Kingdom and Hong Kong. I immigrated to Canada in 1987 and lived in Toronto until 1993. I then returned to Hong Kong where I worked for 18 years before retiring and returning to Toronto in 2011. I am a board member with my condominium corporation and am often active on local issues in my neighbourhood. I volunteered to join the Toronto Planning Review Panel to learn about the city and get involved for the betterment of the city.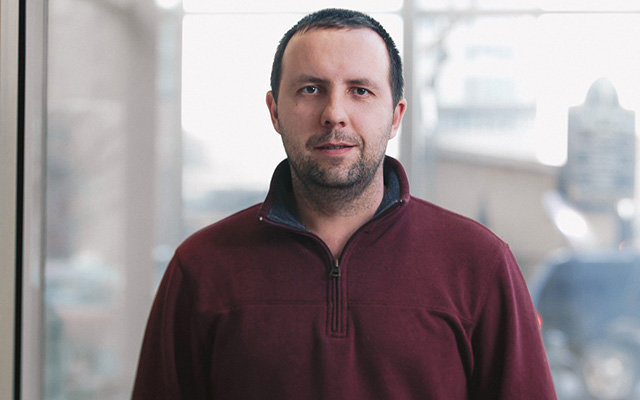 Andrei: I came to Canada from Israel almost three years ago and now reside in North York. I have a background in Law and Mechanics. I joined the Panel because I like people, and I enjoy thinking about our future–the future of my family and of all Torontonians. I saw this Panel as a good opportunity to integrate into society, to make new friends, and to give advice to City staff. In my free time, I enjoy sports, travelling, going on family picnics, and visiting downtown parks. I am excited for the future of the Panel.
Aram: I moved to Canada 19 years ago from Syria. As a Canadian-Armenian, I've kept close ties to my heritage and community here in Toronto and have become involved in all sorts of activities held at our community centre, such as scouting, chess tournaments, and various sports teams. My full time occupation as an electrician has given me a new lens with which to view our blossoming city. One of my passions is green energy and I would like to see how Toronto, as a fairly young city, plans to achieve sustainability. I would also love to gain more experience moving projects from the idea phase to the planning stage, and ultimately, to reality. I hope that with time, effort, and shared contributions from our diverse Panel, we can make a difference for the citizens who inhabit this great city.
Arman I was born in a small town in the south of Iran and at the age of 11, my family and I immigrated to Canada, before I knew how to speak English. I was fortunate to go to good public schools and quickly learned English, before eventually studying Economics and Finance at Wilfred Laurier University. Over the past couple of years, I've worked at small e-commerce startups, where my role has focused on data analytics and customer service. As often happen at small startups, you tend to work on a little bit of everything. I've also spent a semester studying abroad, during which I travelled to several cities across Europe. I chose to be on the Panel in order to encourage the development of more European-style planning in Toronto. I also feel that joining the Panel is an opportunity to give back to the society that gave me an excellent education, employment opportunities, and so much more.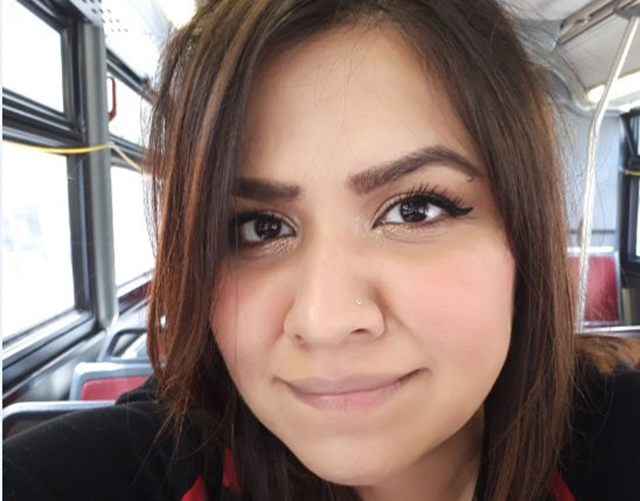 Binish: is a writer, educator, community connector, artist and a Policy Studies PhD candidate at Ryerson University. Her work focuses on questions of justice in governance, particularly engaging policy based work. Anti-racism, settler colonialism, decolonization, reconciliation, activism, transnational and post-colonial feminism, secularism, racialization, anti-Muslim racism, nationalism, multiculturalism, immigration, migration, and settlement are areas her research work has intersected. She has taught at Ryerson University's Urban and Regional Planning school, Sociology, as well as Politics and Public Administration departments. Binish joined the City of Toronto's Planning Review Panel because she is a community organiser who values community driven solutions to policy issues and questions. She completed her BA Honors degree from University of Toronto, with a major in Political Science, and double minors in History and South Asian Studies. Her MA was completed in Public Policy at Brock University. She lives in Tkaranto/Toronto, on the territories of the Anishinaabe, Haudenosaunee, Mississaugas, Huron-Wendat, Petún First Nation, Turtle Island.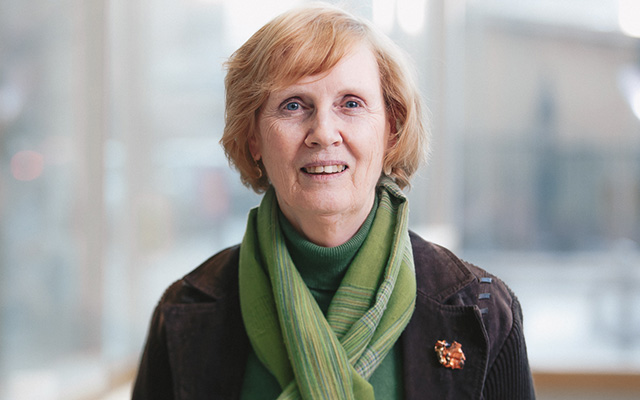 Bonnie: When I moved to Toronto in 1972 from northern Ontario, I thought people and cars moved too fast. Soon I settled in and was running to catch the bus! In time, I started teaching special education for the East York Board of Education. While teaching full-time, I enrolled at York University, obtaining my B.A. in Psychology and my Master of Education in Language and Learning Problems. In retirement, I enjoy volunteering at a public school and at my church working both with children and seniors. The invitation to join the Toronto Planning Review Panel piqued my interest as I wish to learn more about this huge city that I have learned to love. I feel very much at home in my corner of Scarborough and hope to add my perspective to the mix, with the others on the Panel.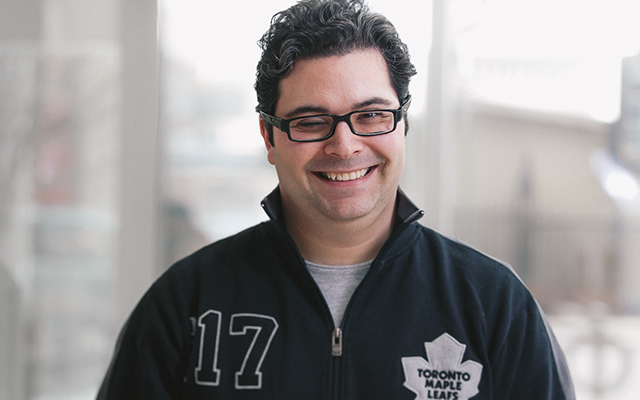 Bruno: I'm a second generation Canadian and have lived, studied, and worked in Toronto over the last 35 years. I bring a unique educational background to the Panel, with an undergraduate degree in Computer Science from Ryerson University and an MBA from the Rotman School of Management at the University of Toronto. Currently, I run a National Sales Office and lead a team responsible for delivering educational content to investors for a major financial institution. Living in Toronto has been a great privilege, and joining the Toronto Planning Review Panel gives me an opportunity to serve others in my community and contribute to building a city that serves the needs of all its stakeholders.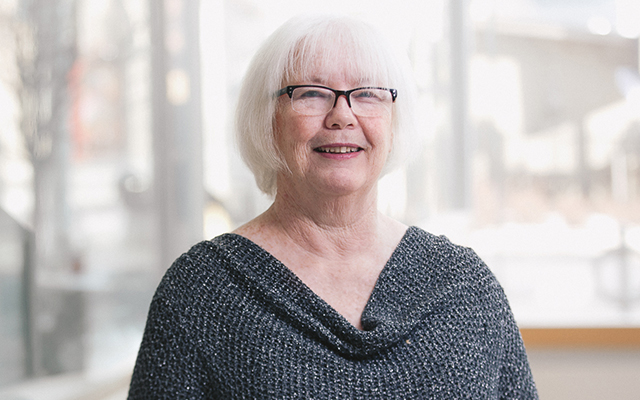 Clare: I immigrated as a child to Toronto and have lived in Toronto and Port Credit for over fifty years. I earned an Honours BA from the University of Guelph, majoring in Geography and Urban Studies, and retired from the Federal Public Service over ten years ago. I worked mostly in refugee resettlement and refugee determination. Over the years I have been a ratepayer member and served on the Port Credit Ratepayer Association board as Treasurer. I currently live in a co-operative in midtown Toronto and serve on the Seniors Committee as Treasurer and on the Garden Committee, which tends three roof terrace gardens. I am interested in the greening of the city and making Toronto a pedestrian and bike-friendly place.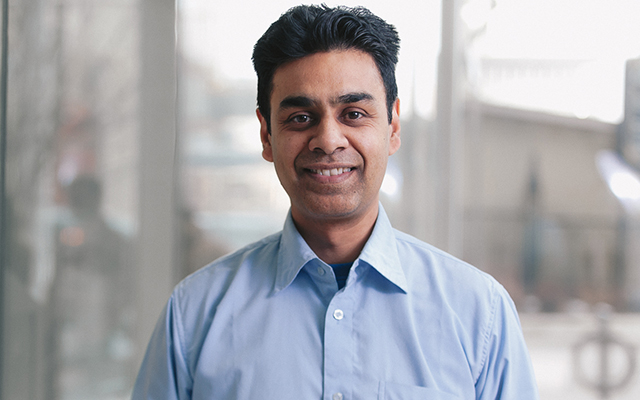 Dickens: I came to Canada in 2001 from India and have been living in Toronto for 17 years. Before I came to Canada, I ran a business. Though I studied science in school, I have a background in international trade. Currently, I work as a full time realtor. Real estate is my passion and I often help new immigrants and international students to find accommodations. I live with my wife and two children, and like to go out and spend quality time with them whenever I can find time outside of my busy schedule. I decided to volunteer for the Toronto Planning Review Panel because I love this city and I want to see it develop as a world-class city. Every year, thousands of people from around the world make this great city their home. At the same time, I think it is very important for city planners to develop Toronto so that it can meet the needs of a growing population and maintain high standards of living.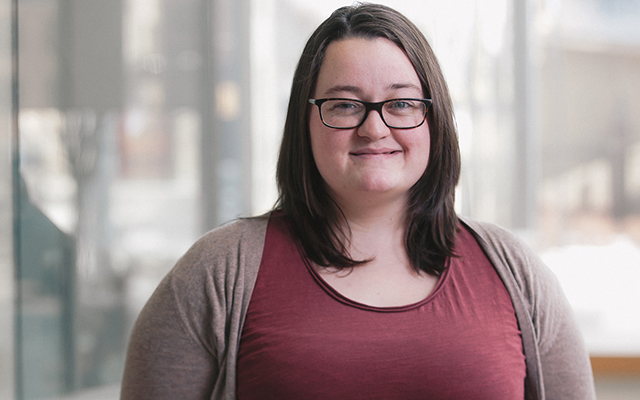 Emma: I moved to Toronto just a few months before receiving the invitation letter for the Panel. Since moving here, I have enjoyed getting to know my new neighbourhood in the east end. Most of my time is currently occupied by my Masters research on the healthcare system in Ontario. I volunteered for this Panel because I believe that being involved in our neighbourhoods, cities, and communities at large is important for our wellbeing. Learning that the neighbourhood I moved to, Regent Park, has recently undergone major revitalization has inspired me to further explore the history of the space I now live in, and the role of city planning in creating better living spaces for the people who call Toronto home.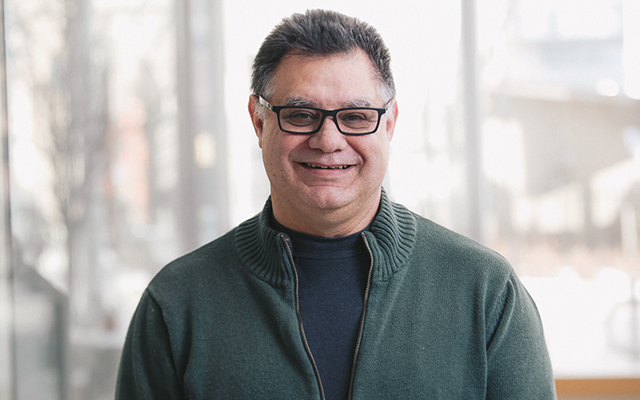 Frank: I have lived in Toronto most of my life—first in Little Italy, then in East York, and currently near the Scarborough Bluffs. I was a licensed general contractor for 30 years, but I am now retired with three grandchildren. I enjoy all of Toronto's sports teams and their inspiring venues. Toronto is a great city and I wouldn't want to live anywhere else. In my spare time, I like to skate at the local rink (during seniors only time), and I also enjoy fishing and playing ball with my grandchildren. I volunteered for the Panel because I wanted to give back to Toronto. I hope that with this experience, I will be able to contribute to planning processes.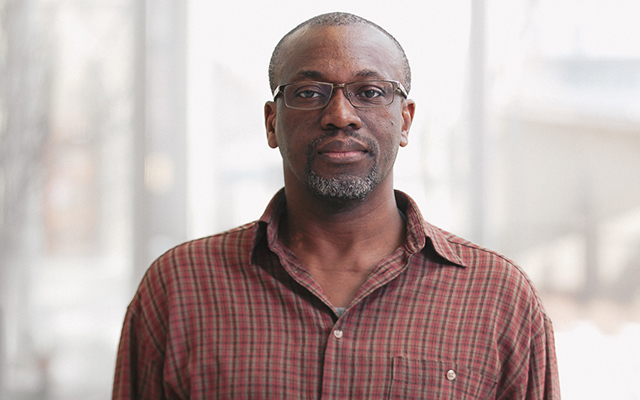 Granville: I have lived in Toronto since 1981. I am a lawyer by training and am involved in the legal community here in Toronto, particularly as a board member at the Downsview Community Legal Clinic for the past 12 years. In my spare time I like to enjoy Toronto's parks. I volunteered for the panel because I see our city as a large common that must be taken care of. I believe strongly in the importance of preserving our heritage while at the same time creating a viable, workable city.
Guang: Since immigrating from China to Canada, I have spent over 7 years in Toronto, and I already regard this beautiful city as my second hometown. I now serve as the deputy branch manager of the Bank of China (Canada) at the Toronto downtown Branch, where my job is corporate banking business development. This role lets me take the time to deal with different industries, especially real estate, which has a close connection to city planning. Although I received a Master of Public Administration 15 years ago, I want to continually update my knowledge about the city in order to serve my clients, but also to do a good job during this two-year Panel term.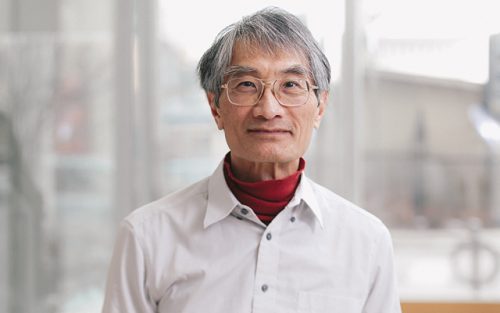 Hua Gang: I have been living in Toronto for 18 years. I have a Bachelor's degree in Electrical Automation and a Master's degree in Computer Engineering. Before immigrating to Canada, I was an engineer and an economist, and I now work as an electrical and software engineer. I chose to settle down in Toronto, buy a house, and educate my kids here. I am almost retired now, but I will continue to live in Toronto in the future. Why do I still live in Toronto after 18 years? One word: love! I like reading, following all kinds of sports, going to the park, and shopping. I believe that as long as you work hard, you should be able to get excellent social services. I accepted the invitation to be on this Panel because I want to follow the example of the city's pioneers, designers, builders, and volunteers and serve the city's future and its people.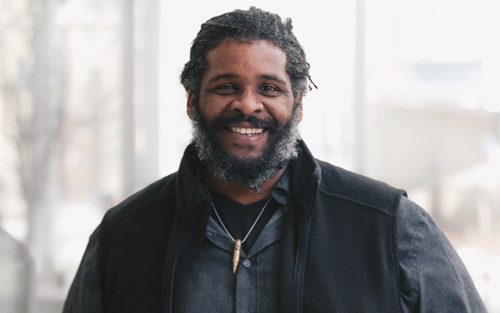 Jason: I was born in England, immigrated to Kitchener-Waterloo in 1973, and moved to Toronto in 1984. I am a University of Toronto graduate who spent some time studying urban geography and walked away with an appreciation for urban development. I am a social worker, father and musician / starving artist who performs at venues across the GTA, including at Taste of the Danforth and at Yonge and Dundas Square. I volunteered for the Panel because I love Toronto, and like many others, wonder what shapes and changes our city. I am particularly concerned by the cost of living here. I volunteered for the Panel with the hopes of playing an increased role in shaping Toronto.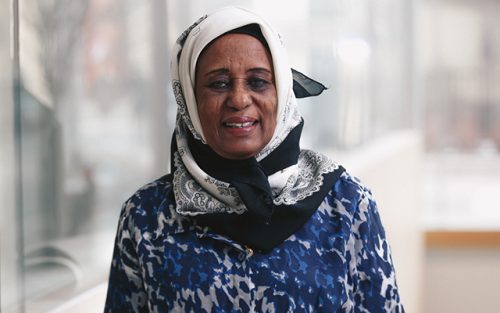 Khadija: I am originally from Eritrea and I have been living in Toronto for 36 years. I am a career and employment counselor with a Diploma from George Brown College. I have worked at East York Employment Centre as an employment counselor, job developer, workshop facilitator, outreach worker and life-skill coach. I am also a freelance language interpreter who speaks five languages: Tigrinya, Tigray, Amharic, Arabic and English. I work as a language interpreter for various shelters, hospitals, schools, legal centers, courts and immigration lawyers. As a volunteer, I have worked as a receptionist for Meals on Wheels, and as a Deputy Returning Officer with Elections Canada. I have contributed more than 15 years of volunteerism for Toronto Community Housing as a tenant representative. I like to volunteer, learn new things, share my experiences, and contribute to my neighbourhood, community, city, province, and to peaceful and beautiful Canada.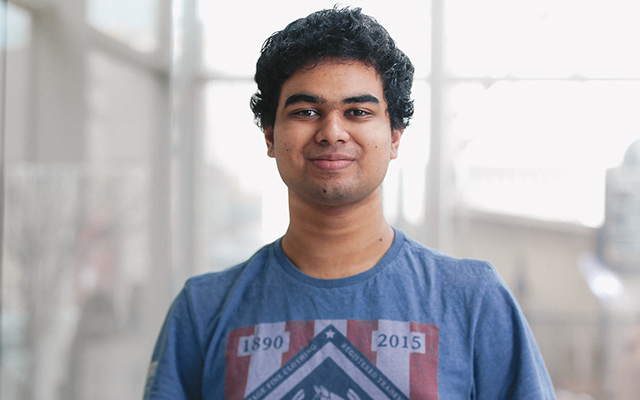 Kishan: I was born in Toronto, and have lived in both North York and Etobicoke before moving to Scarborough. At 18 years old, I am the youngest member of the panel. This fall, I plan to study either computer science or engineering at university. I joined the Toronto Planning Review Panel to learn about how the City plans to meet the needs of all residents. Having lived in different parts of Toronto throughout my life, it has been interesting to observe how things have changed in different parts of the city. As a result of Toronto's growing population, there has been increased demand for housing and reliable transportation. As a panelist, I look forward to providing my perspective on how city planners can develop new projects which meet the needs of a growing and diverse population.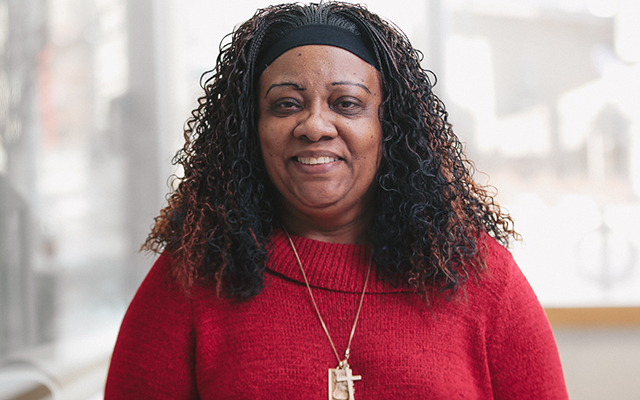 Lorna: Fifty years ago, at the age of 17, I moved to Canada from Jamaica with the aspiration of working with people and making a difference. Consistent with my goal of contributing to community safety, I pursued a two-year diploma in the Correctional Service Program at Centennial College. I have dedicated 12 years of my life to a career in corrections and criminal justice. My professional practice includes contributions in the areas of violence against women, ABI and neurological rehabilitation, and personal support work. Currently, I volunteer with the Jamaican Canadian Association and Meals on Wheels. With a keen interest in urban planning and improved convenience, I bring a number of ideas that will enrich the great work being done by the Toronto Planning Review Panel.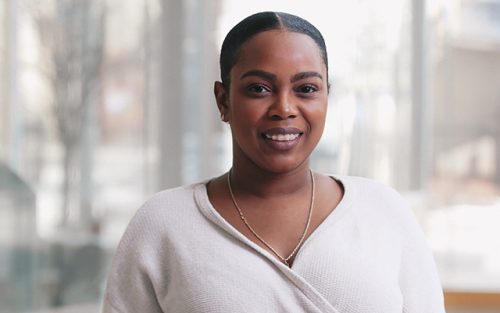 Mandisa: I've lived in Toronto for over 20 years and consider this city as my home. I migrated here in 1994 with my mother and have since lived in many different communities across Toronto. I studied health care management and currently work in the healthcare industry. As a young professional woman of colour, I felt the Toronto Planning Review Panel would be a great way to express how important Toronto is to me. My goal is to represent the needs of my community well, including the need for improved housing, transportation, and recreation space in the city, with the objective of creating equal access for all residents and visitors.
Merg: I bring twenty years of an I.T. background to the citizen-based Planning Review Panel. In recent years, I have become interested in our ecosystem and infrastructure, and how these impact a person with a disability. It was wonderful to learn I was chosen among those who entered into the Civic Lottery, because my community volunteering and participation with two political election campaigns have shown me that civic duty comes in many forms. Toronto has been my home for the better part of my adult life. Environmentally friendly and sustainable planning are elements that I hope will be addressed or even implemented with the Panel's efforts. If I can contribute to making our city more inclusive and healthy, this would be a rewarding experience.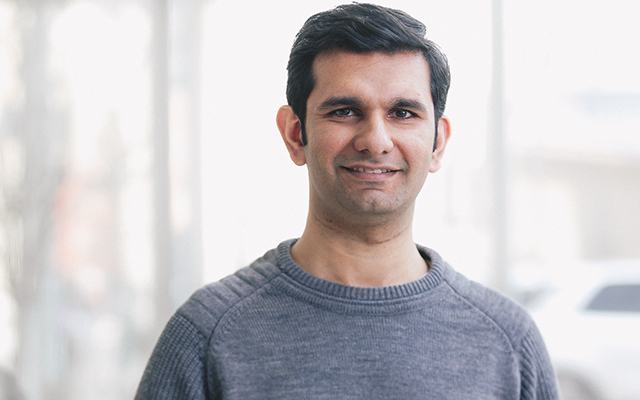 Musaab: I currently work as an Account Executive at Hydro One. I started as an Engineer-in-Training after graduating with a Bachelors in Electrical Engineering from the University of Windsor. I was awarded the Engineering Excellence Award for my role in creating and improving processes related to interaction with large customers. I also received a Masters in Power Systems Engineering from University of Waterloo, and hold Professional Engineer (P.Eng.) and Project Management Professional (PMP) designations. I am an active volunteer with the Canadian Club of Toronto and Hydro One charity campaign. I regularly attend One Eleven events and am always interested in new disruptive technology. I have been in Toronto for 10 years and joined the Panel to learn about the city's future.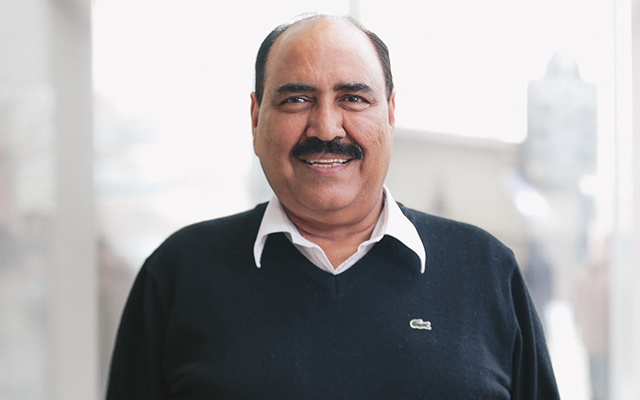 Mukesh: I grew up and lived most of my life in India, where I earned a Bachelor's with Honours in English Literature. For many years, I ran a business manufacturing kitchenware and restaurant equipment. I also volunteered, first on a residents' association board, and then on the management committee of my local club. As a member of the residents' board, I was the go-between for civic agencies and nearly 30,000 residents, and organized large-scale community events with prominent Indian artists. On the management committee of my community club, I helped plan and build over 70,000 sq. ft. of new community space, and revitalize a funeral home and cremation centre. Since immigrating to Canada just a year and a half ago, I have been looking for ways to become involved in the community, so I was excited to join the Toronto Planning Review Panel. I believe it is important to serve your community and participate, rather than sit on the sidelines. I am very happy to be serving on the Panel.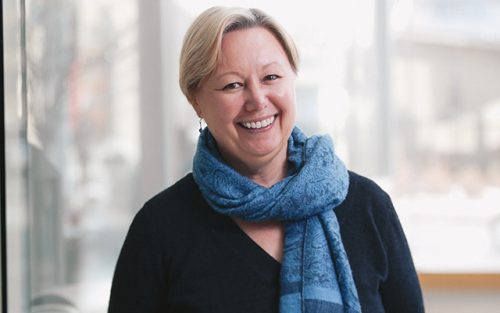 Pat: Originally from Trenton, Ontario, I moved to Toronto first when I was 13. We lived in Scarborough at that time and I started high school at David and Mary Thomson. Since then I have lived all around Toronto and have been able to get to know so many great neighbourhoods. I am currently a civil servant, but I got to know our city best when I was self-employed, visiting clients and suppliers all over. I really enjoy travelling and visiting other cities throughout the world. This is the best city in the world to come home to! That's one reason why I volunteered: to do what I can to ensure Toronto remains an exciting, vibrant, and beautiful city that is safe for everyone.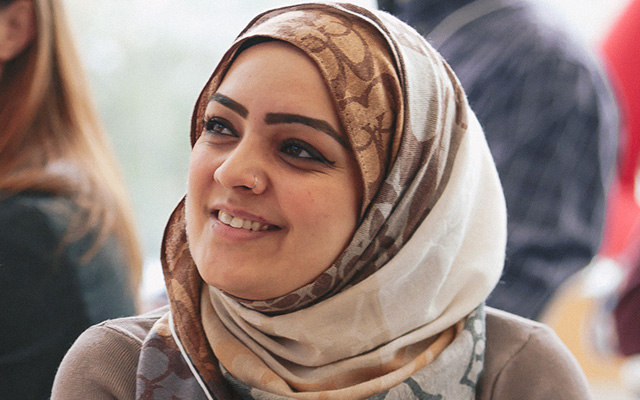 Rabia: I was born in Canada to Pakistani parents. I have travelled to numerous countries due to the nature of my dad's job. I have lived in Toronto for 19 years, and during those years, I have learned, met and become friends with people of different races and cultures. I graduated from Centennial College am now a Social Service Worker. I chose this field because I wanted to help people address their needs. In my spare time, I babysit my nephews and nieces and go on bike rides. I volunteered to be on the Toronto Planning Review Panel to offer, learn, and expand my knowledge about Toronto.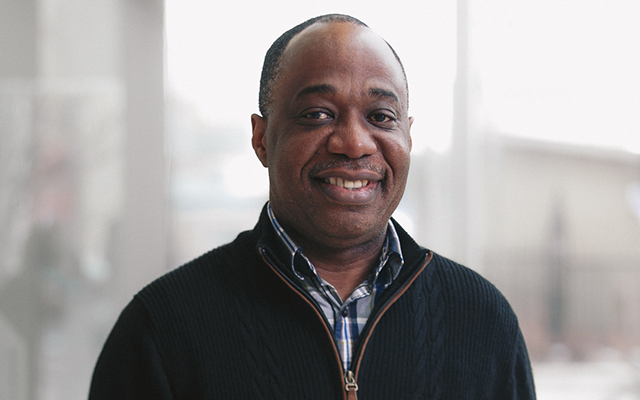 Roosevelt: I am a human resources professional who has worked in Toronto for 15 years and has lived here just over one year. Toronto is one of the great cities of the world and it is difficult not to be pulled in by its charm, diversity and spirit. Restaurants, theatres, and festivals are just some of the things I like that the city has to offer. I like to walk the streets of Toronto and take in the streetscape with the bustling crowd on a weekday or sometimes take a lazy stroll on a weekend. It is a privilege to be a part of a team that is giving back to the city as it seeks to remain on the path of continuous growth and development. I am happy to share my time and talent with like-minded colleagues who all have the same dream and aspirations for our great city.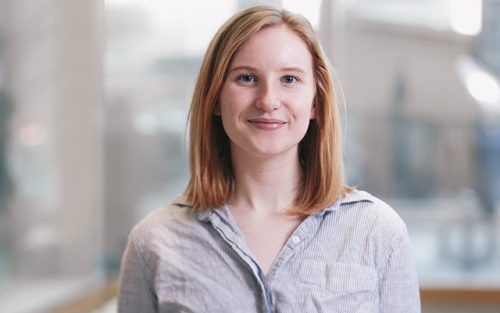 Sarah: I am 19 years old and have lived in Toronto my entire life. I am a university student at the University of Toronto and in my spare time, I teach swimming lessons. I volunteered for the Toronto Planning Review Panel because I wanted to share my experience of the city and learn more about city planning.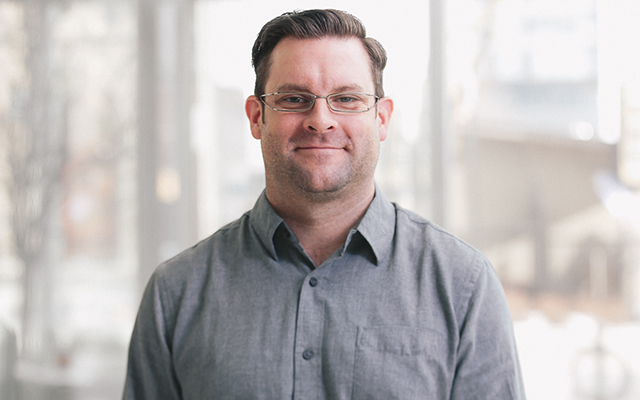 Sean: I was born in Toronto and raised in the GTA, though I have lived in the downtown core for 17 years. I have my Masters in Social Work and currently work as a Community Facilitator, supporting individuals who are living with the effects of an acquired brain injury. Throughout my career I have advocated for participation and inclusion for all members of society. I enjoy the vibrant and unique multiculturalism of the city of Toronto. In my spare time you can find me supporting my local cafes, restaurants, yoga studios, festivals and recreation facilities (ice rinks in particular!). I volunteered to be on the Toronto Planning Review Panel because I want to learn more about city planning and felt that, as a member, I would be contributing in a positive way to my city and my local community.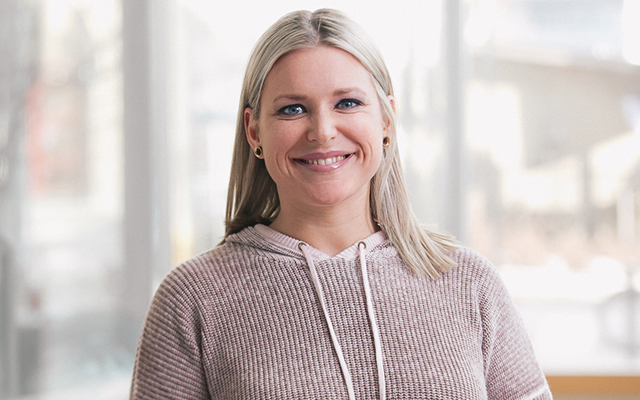 Susan: A native of St. John's, Newfoundland, I've lived in many Canadian cities and countries abroad. I have called Toronto home for seven years. I love the diversity of the city's unique neighbourhoods, music festivals, incredible restaurants, and nightlife. I appreciate the effort the City invests in creating public spaces everyone can enjoy. As a public servant with the provincial government, I am focused on providing services that help families thrive. I am interested in the city's plans to modernize for the future, including improving public transit, and reducing homelessness. I am thrilled to be a part of the Panel and look forward to sharing my knowledge and experience.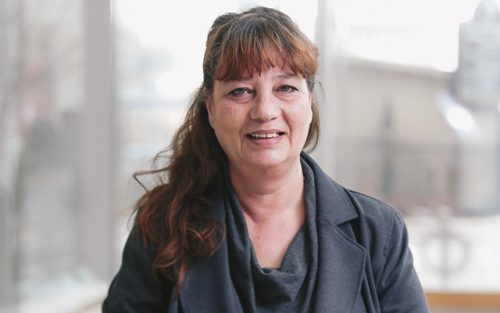 Teoni: I was born and raised in Toronto, and I grew up running around Bloor St and chasing monarch butterflies. Later, in my teens, my parents bought a new house in the Jane and Finch area. I went to C W Jefferys High School and after I graduated I got a job at the CIBC head office in the Money Market department. I worked there until 1990. In 1991 my husband and I decided to move to Greece, and we spent 21 years living and working and having three wonderful sons. We moved back to Canada in 2012. Moving back was and still is a struggle, and we moved around the city from Etobicoke to Scarborough to North York. I love this city — it is so diverse in so many ways. In my free time I really enjoy volunteering. On the Panel I hope to give some insight into how people who are new to Toronto can experience challenges, even if they already know the language and culture.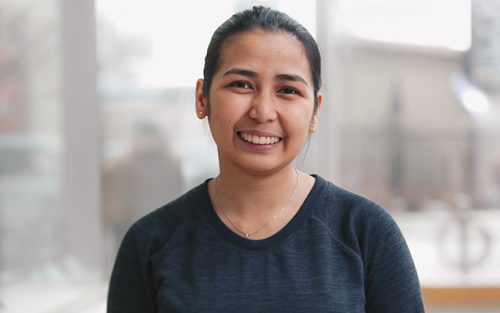 Thea: I've lived for more than three years now at the north end of Toronto, near Bathurst and Drewry. We have two parks in the area and are fortunate enough to have good access to bus stops to get around. I'm very grateful for this, especially as someone who still considers themself a stranger to this lovely country. I agreed to join the Toronto Planning Review Panel in order to gain some experience and knowledge on how this beautiful city came to be. I'm curious about how to plan the layout of the city, and design the best solutions for accommodating the rapid population growth occurring each year, with people of all races and status. I also want to know more on how to apply consistent standards for public transportation, AODA-compliance, and green space for all.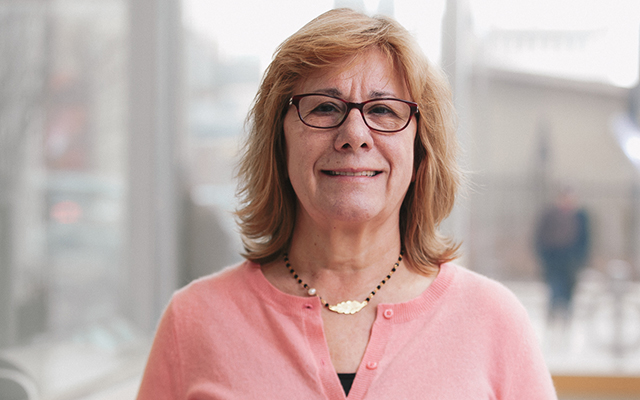 Voula: I was born in Greece, moved to Canada to study four decades ago, and have lived in Toronto ever since. During this time, I had the opportunity to live in different areas of the city. I completed a degree in computer science at York University and have worked in IT for 35 years. I also taught Greek for several years and have volunteered with Habitat for Humanity in Toronto. I currently lead a literature group where I organize lectures on various subjects in the Greek community. I am recently retired, widowed, a mother of two, and a grandmother of two wonderful babies. I enjoy reading, travelling, gardening and socializing, but mostly, I enjoy spending time with my grandchildren. Being part of the Toronto Planning Review Panel, I hope to see that decisions about the city's planning are not made by the rich, and that city finances are not misused or mismanaged. I want our city to become the best city in the world, where people live and work harmoniously