Councillor Neethan Shan
Profile: Ward 42 Scarborough-Rouge River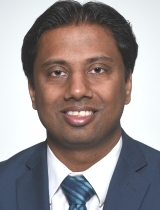 Councillor Shan's appointments
Council and its Committees
Business Improvement Areas
Other appointments
City of Toronto Newcomer Advocate
Youth Equity Champion
After coming to Canada at the age of 16 as a refugee, Neethan Shan began his career as a Youth Outreach Worker in Malvern. At the age of only 22, he became Executive Director of CanTYD, a social service agency. Neethan went on to become a manager for youth programs in Malvern, where he developed and implemented over twenty programs in many different schools.
Neethan Shan later became a high school Math and Science teacher. He was most recently elected as York Region District School Board Trustee from 2006 to 2010 and Toronto District School Board Trustee. Neethan is the youngest Tamil Canadian to be elected to any public office. Additionally, he holds the honour of being one of two Tamil Canadians to be elected to any office in Canada. He is also currently the only South Asian Canadian City Councillor.
His extensive involvement in the social services sector also includes work with Parent Action on Drugs, Canadian Tamil Congress, Youth Gang Work Group (City of Toronto), Malvern Community Coalition, Community Use of Schools Council, Scarborough Youth Task Group, and the Tsunami Relief Coordinating Committee, just to name a few organizations.
Neethan Shan has a distinguished human rights advocacy record, receiving many awards including the Race Relations Award from the Urban Alliance for Race Relations and the Vital People Award from the Toronto Community Foundation.
On February 13th, 2017 Neethan was elected as Councillor for Ward 42.
Neethan lives with his wife and two children in Ward 42.
(Information provided by Councillor)