Langford Parkette & Logan Greenfield Improvements
Construction at both parkettes has been pushed back to Spring 2018 due to TTC permit submission and approval. Both projects are anticipated to be completed in Summer 2018.
Planned improvements and enhancements to both Langford and Logan Greenfield Parkettes will provide a better pathway system and lighting, revitalized green spaces, and a new playground at Langford Parkette.
A public information open house meeting was held on April 27, 2017 to present final concepts and anticipated construction timelines for both parkettes.
Click on the presentation images below shared with the community in the open house meeting to enlarge.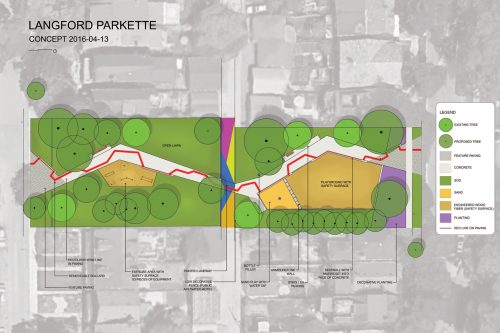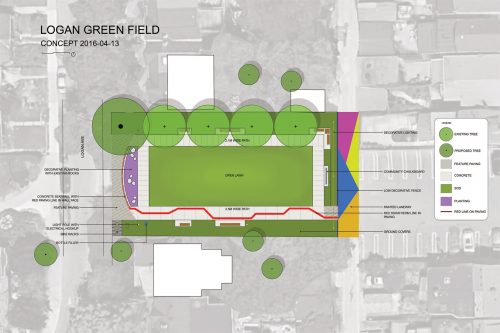 2016 to mid-summer 2017:  Design and tendering process
Spring to Summer 2018:  Anticipated construction start, weather permitting