Ambitious's Report Card
Call 416-338-7297 if you're interested in adopting Ambitious.
Type of dog:
Belgian Malinois mix
---
Meet Ambitious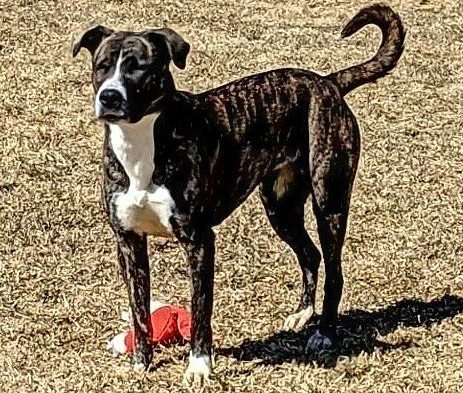 Ambitious is an energetic girl who needs some consistency and love. Ambitious came from a family who had some difficulties taking care of her due to illnesses, so she was given over to our care. We found Ambitious happy but nervous in a new setting. While she came to trust us, we found her to be reactive around other dogs, and pulled hard on the leash when walked. We also found her to be nervous around strangers.
After a formal behavioural assessment, we decided that Ambitious would benefit from some time with our trainers to desensitize and counter condition her to handling, as well as interactions with dogs and strangers.
Check this page for details on her progress.