July's Report Card
July is ready for adoption. Call 416-338-7297 if you're interested in adopting July.
Type of dog:
German Shepherd
---
Meet July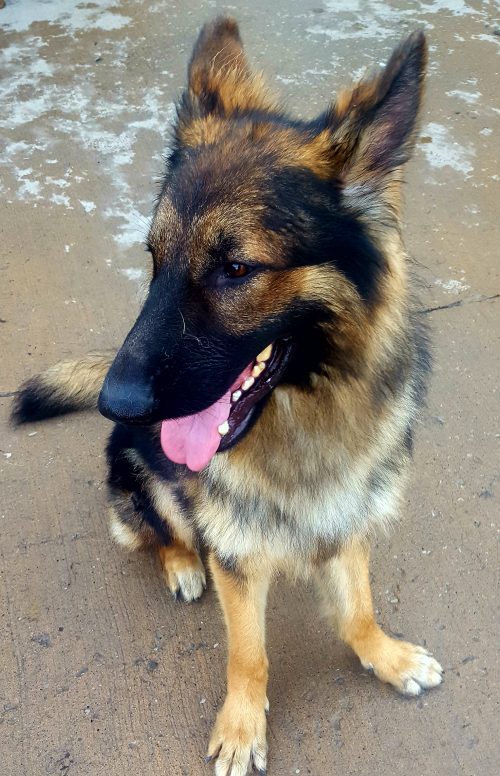 July came to us as his family was unable to care for him any longer.  He is a very strong dog, and due to his size and strength, he can be difficult to walk.   July has shown some reactivity towards other dogs while here at the shelter.  We've sent him to our trainers, where they will be working on improving his dog to dog interactions, and leash training/self-control. July also will mouth at his handler at times, so they will work on improving this behaviour as well.
July's Progress
From his trainers: July is a willing student and enjoys his training sessions. He catches on quickly and is now able to work with distractions.
His basic foundations will also improve with more practice.  Staff are pleasantly surprised at how well he is doing in a short time.
He is doing very well with his dog / dog interaction and has been moved to the "play-all-day" yard with the other dogs. He is learning to read and send proper signals when interacting. July needs lots of breaks from the other dogs as he gets very excited and it can become too much for him at this time.