Public & Leisure Skating
Toronto is one of the few cities in the world with 113 indoor and outdoor ice pads, natural rinks and trails for leisure skating year round. Lace up a pair of skates and find your new favourite rink. If you're interested in a pick-up or drop-in game of hockey or shinny, find out what you need to know.
Strollers are now welcome on ice during supervised public and leisure skate times at rinks. Once at the rink, we ask you to make contact with staff for guidance before accessing the ice. Children are required to be properly secured in the stroller before entering the rink. Participants under the age of six are required to wear CSA approved hockey helmets during leisure skate programs. Helmets are strongly recommended for all skaters. Please follow all posted rules at the skating rink.
Drop-in Skating Map: Find a rink close to you, choose your date and time and check the schedule!
Indoor Rinks/Arenas
The City offers indoor skating all year round.
Outdoor Rinks
From early December to March, weather permitting, the City operates over 50 outdoor rinks. Outdoor public skating is free and rinks are generally open from 9 a.m. to 10 p.m, seven days a week. Hours may vary at each location.
Please do not skate on ponds and other open bodies of water in parks. Temperature changes, salt run-off and other factors can make the ice dangerous and is prohibited. The only exception is Grenadier Pond, which is monitored for ice thickness during the winter.
Natural Ice Rinks
About 30 to 40 natural ice rinks in parkland are built by community volunteers each year. Availability and ice conditions can vary throughout the winter based on weather and volunteer maintenance. Use at your own risk. We encourage all skaters to wear a helmet for safety.
Grenadier Pond Ice Monitoring Program
The ice monitoring program on Grenadier Pond ended on February 28, 2019. This concludes the 2019 season.
Ice thickness is measured on a daily basis. To check the flag status, visit our Outdoor Rinks Listings.
Grenadier Pond in High Park has been a recreational skating surface since the early days of Toronto but temperature changes, water currents, salt run-off and other factors can make it dangerous.
For 12 weeks in winter, the City will monitor ice thickness and place a flag at the pond:
red flag: not safe
yellow flag: use at your own risk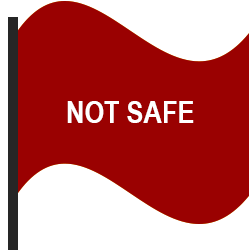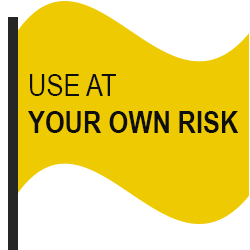 Since this is a not a skating program, no ice clearing or maintenance is done.
Tips for a successful day at Grenadier Pond:
Check online before heading out – we inspect daily and post either a red or yellow flag at the pond
Dress warmly. It's cold by the lakefront, especially when windy
There's no clubhouse or place to lock up your belongings, so don't bring anything valuable you can't carry on your person
If you're intending to skate, bring proper safety equipment like helmets, knee and elbow pads. There are no skate trainers available at the pond.
Please take care of our fragile ecosystem by staying within the designated area and keeping dogs off the pond The remaining wetlands at the Grenadier pond are a locally significant lakefront marsh. Please stay within the allowed boundaries.
Sledges - Accessible Recreation
New and improved sledges are now available in some facilities. These adapted skating devices make our arenas accessible for persons with a disability.
To make arrangements to use a sledge at a rink near you, contact your district adapted and integrated coordinator:
Etobicoke York District
416-394-8533
TTY (for deaf callers with a TTY line) 416-394-8534
North York District
416-395-6183
TTY (for deaf callers with a TTY line) 416-395-6115
Scarborough District
416-396-7760
TTY (for deaf callers with a TTY line) 416-396-4116
Toronto and East York District
416-397-4690
TTY (for deaf callers with a TTY line) 416-392-4773
Visit Accessible Recreation for more information.
Safety, Outdoor Rink Status & Maintenance
Safety
During supervised leisure skate programs participants under the age of six are required to wear CSA approved hockey helmets. Please follow all posted rules at the skating rink.
Pick-up/drop-in hockey and shinny and registered programs/lessons have their own set of rules.
Rink Status and Maintenance
Check the outdoor rink status to see if your rink is open.
Depending on the weather, rinks may be closed.
After any heavy snowfall, the rinks will close due to clean up. The City operates more than 50 outdoor rinks in a typical season and crews work as quickly as they can to clean the ice and re-open the rink after a snowfall.
Sometimes on warm days, the City has to close some rinks temporarily until the weather cools down. This is due to the size and type of a rink's refrigeration system, its physical location (north/south or east/west facing) and how much it is used. All of this factors into the ability to keep ice hard and smooth when temperatures rise above 0 degrees Celsius. To check if a rink is open on a warm day, check the rink status or call 311.
Rinks are maintained by being flooded on a regular basis but schedules are adjusted daily to accommodate inclement weather, staffing issues, equipment breakdowns, permits/programs and heavy traffic conditions.