Councillor Brad Bradford
Ward 19 Beaches-East York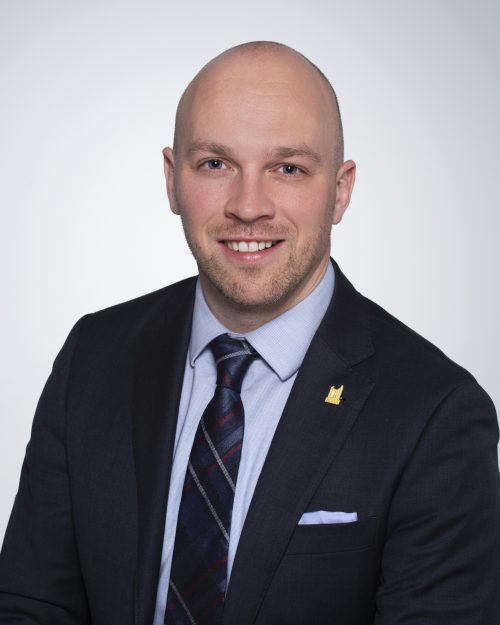 Profile
Brad Bradford is City Councillor for Ward 19, Beaches-East York.
Elected in 2018 as one of the youngest members of Council, Brad will bring fresh ideas and positive politics to City Hall. He ran a grass-roots, non-partisan campaign and will bring the same values as Councillor, working with residents, community groups, businesses, and government leaders of all backgrounds to build a better Toronto.
As your City Councillor, Brad will focus on building new transit, improving road safety, revitalizing our main streets, and delivering better service for residents. Brad brings a pragmatic approach to local government with a commitment to elevating the community's voice.
As the Mayor's Downtown Relief Line Champion, Brad will be responsible for ensuring this essential transit project moves forward as quickly as possible. With a smaller council and larger wards in the 2018-2022 council term, he will work hard to ensure the local voice is heard while fulfilling his responsibility to make tough, informed choices on the issues affecting the whole city.
Brad graduated with a Bachelor of Environmental Studies, Urban and Regional Environments from York University, and then earned a Masters in Urban Planning from the University of Waterloo. Since then, he has spent his career making a difference by planning smarter, fairer neighbourhoods, addressing local issues, and amplifying the voices of those typically left out of the city building conversation.
Before becoming a Councillor, Brad worked in Toronto's Chief Planner's Office where he learned in-depth how city operations work and led projects to get residents more involved with the city planning process. Prior to that, Brad worked at a non-profit in the renewable energy sector, helping municipalities reduce their carbon footprint where he focused on urban energy strategies and economic development.
Outside his daily work, Brad has been a Fellow in CivicAction's DiverseCity Fellowship, an award-winning program for rising leaders working to ensure government, boards and agencies are more representative of the communities they serve. He has also served on the board of the Danforth East Community Association, empowering community-led change and bringing new vibrancy back to the neighbourhood.
Brad and his wife Kathryn are proud to call Beaches-East York home.
(Information provided by Councillor)
Business Improvement Areas