Councillor Cynthia Lai
Ward 23 Scarborough North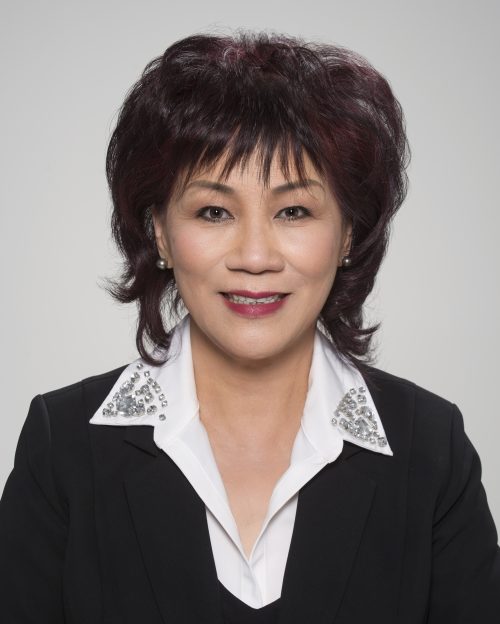 Profile
Cynthia Lai brings a wealth of experience, a record of achievement and a history of service to the community serving as the Councillor for Ward 23 Scarborough North.
Prior to being elected, Councillor Lai has enjoyed an accomplished real estate career both in sales and in management. Her proven ability to lead, to achieve consensus and to get things done is evident in her previous professional activities including being the first Chinese-Canadian woman elected to the position of President of the Toronto Real Estate Board as well as being elected three consecutive times to serve on the Real Estate Council of Ontario both by her peers.
Her professional and diverse background also earned her an appointment to the City's Committee of Adjustment (Scarborough Panel) for the 2010-2014 term.
Councillor Lai is a community leader and recipient of numerous awards such as the Duke of Edinburgh Silver medal, the Queen's Golden Jubilee Medal, the "Chinese-Canadian Legend" Inspiration Award, the Catalyst Award, Emeritus and Community Service Award as well as the Outstanding Chinese Business Women Award.
Her proudest achievements are the achievements of her two sons—both have made it to Forbes 30 under 30.
Cynthia's commitment to the community and to the value of tolerance and caring are evident in her many years as a community volunteer. As an avid fundraiser, Cynthia has championed the cause of such organization as Spirit of Life, Daisy of Hope, Heart and Stroke Foundation of Ontario, United Way of Greater Toronto, REALTORS Care Shelter Foundation, Centre for Immigrant and Community Services, Toronto General Hospital, Mon Sheong Foundation for Seniors, Yee Hong Community Wellness Foundation and Habitat for Humanity of Toronto.
As an entrepreneur, educator, role model and team player, Cynthia enjoys connecting, meeting, helping and advancing people. She has demonstrated her passion and experience in bringing people together. Her 3 tenets in life are: "Work Hard, Live Well & Give Back"!
Councillor Lai is a resident of Ward 23 and has lived in Toronto since immigrated from Hong Kong in 1972. Other than English, she speaks Cantonese, Mandarin & Hakka. She is married to C.K. Fung and has two children Derrick and Darren Fung.
(information provided by the Councillor)
Business Improvement Areas