Councillor Frances Nunziata
Ward 5 York South-Weston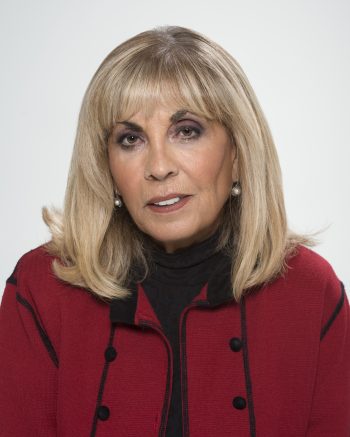 Council Speaker
Profile
Frances Nunziata has been a resident of the former City of York since 1963. Her political career began in 1985, as the separate school representative for the Board of Education for the City of York. She went on to serve four terms as Councillor and one term as Mayor of the City of York, prior to amalgamation of the Municipality of Metropolitan Toronto. She is currently serving her fifth term of office in the amalgamated City of Toronto.
In past terms of office, Frances has been the Chair of the Civic Appointments Committee, the Community Safety Task Force and Etobicoke York Community Council. She has also served on the Licensing and Standards Committee, Planning and Growth Management Committee, Parks and Environment Committee, Budget Committee, Toronto Community Housing Board of Directors, and the Toronto Police Services Board. She currently serves on the Government Management Committee, Audit Committee, York Employees Pension and Benefits Committee (Chair), Etobicoke York Community Council, and is Council Speaker.
Locally, Frances serves on the Weston Village BIA, the Mount Dennis BIA, the Syme 55+ Centre Board of Directors and the George Bell Arena Board of Management.
Message:
My philosophy as a Councillor is to remain accountable to the citizens that I serve. While, I believe that local representatives must be accessible to their constituents, I also recognize the need to be morally and fiscally responsible to the municipality as a whole. Decisions made by Council affect the community at its core, and the individuals that comprise that community.
(Information provided by Councillor for the 2014-2018 term of Council)
Business Improvement Areas