Online Engagement – Midtown in Focus
Midtown in Focus Transportation Survey (June 2017)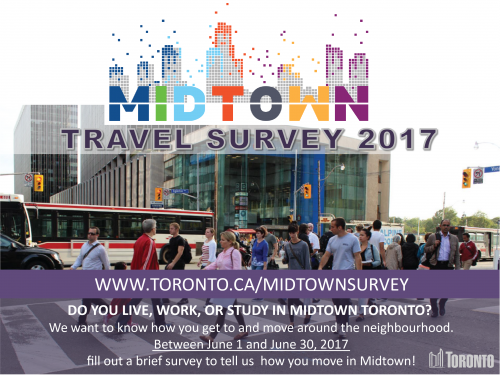 From June 1 to June 30, 2017 the City Planning Division ran an online travel survey as part of the Midtown in Focus study. The survey included questions about respondents' daily travel patterns, transportation modes and factors that influence their choice of transportation mode. Staff promoted the survey online and in person at our Planners in Public Spaces (PiPS) events during the month of June. The survey received 1660 responses.
Map Your Yonge-Eglinton (Dec 2015-Feb 2016)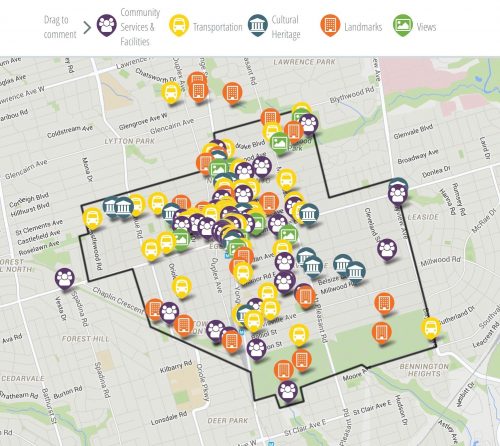 Between December 18, 2015 and February 7, 2016 the City Planning Division hosted an interactive online mapping tool to document the insights and priorities of stakeholders in Midtown. Approximately 900 people visited the site and respondents shared over 140 specific comments.