Planning EarlyON Child and Family Centres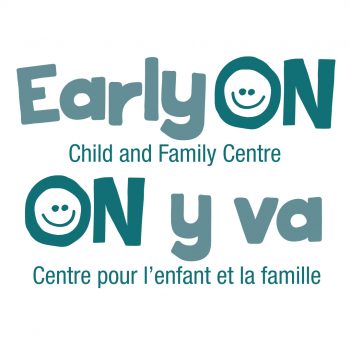 Through EarlyON, our intention is to create a community-led, city-planned early years system that provides families with the local supports that they need. The City's plan for moving forward is described in the EarlyON Action Plan (2018-2020).
The EarlyON Advisory Committee and Working Tables were established in 2018 to support the City to design and implement a high quality, equitable and accessible system of EarlyON Child and Family Centres.
The following groups are meeting regularly to support EarlyON system development:

Advisory Committee
Planning Working Table
Professional Learning and Development Working Table
Inclusion Working Table
Data and Evaluation Working Table
Standards and Core Services Working Table

Members represent the diverse histories, experiences, program settings and roles found throughout the EarlyON community.
The Advisory Committee and Working Tables will base their work on:

OEYCFCs in Toronto – Initial Plan – From Transfer to Transformation
EarlyON Strategic Planning Day: Summary Report
Ongoing research and data collection (example: Professional Learning Needs Survey)
Ongoing consultation with the broader EarlyON sector, community partners, families and caregivers

Updates from the Advisory Committee and Working Tables will be shared on a regular basis through our EarlyON newsletters.
EarlyON staff teams must include at least one RECE to deliver mandatory core services related to supporting early learning and development at EarlyON Child and Family Centres. Examples of programs that must be delivered by an RECE include, but are not limited to, programs that build responsive adult-child relationships and encourage children's exploration, play and inquiry.
Temporary exceptions for centres that cannot meet this requirement are available upon request.
Request an RECE Exemption
Organizations must submit the EarlyON RECE Exemption Request Form with their annual budget submission; or at any time a position requiring an RECE is not filled.
Criteria for exemption
Exemptions will be considered when service providers are actively taking appropriate action to fulfill RECE requirements, which can include (but is not limited to):
supporting existing staff to apply to an Early Childhood Education diploma program;
actively recruiting for an RECE staff person;
re-organizing schedules and/or roles to ensure an RECE is delivering required programs; or
coordinating between two or more locations or agencies to 'share' an RECE.
Terms of Exemption
Service providers must update the City:

when the RECE position is being filled and the exemption is no longer required; or
if an RECE position becomes vacant.

All granted exemptions will be for the operating year identified in the request form.
Granted exemptions will last no more than one year.
Service providers can re-apply for an exemption for up to 5 years, each year, per staff person.
Service providers need to fulfill all RECE staffing requirements by January 1, 2023.
For a copy of the complete RECE policy, please contact earlyon@toronto.ca
On January 1st, 2018, the Province of Ontario transferred planning and administration responsibility for four types of programs for children (newborn to six) and their parents/caregivers to municipalities. These programs have been integrated and are being delivered under the common identity of EarlyON Child and Family Centres.