545 Lakeshore Boulevard West
Location: 545 Lakeshore Boulevard West
Client group: Women and couples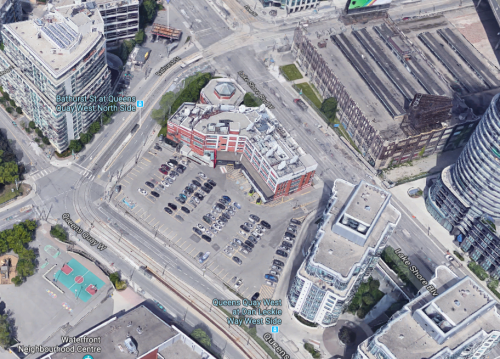 Number of beds: 200
Estimated opening date: Early 2019
Service operator: Homes First
CLC contact: clc.545lakeshorew@gmail.com
The City of Toronto plans to open a new women and couples' shelter at 545 Lakeshore Boulevard West in April 2019.
The new shelter will help homeless women and couples to find and keep a permanent home. During the day, residents will receive services from case managers and housing workers tailored to their specific needs. They will also receive increased access to health services, thanks to a collaboration between the City and the Local Health Integration Network.
Homes First has entered into an operating agreement with the City to meet or exceed Toronto Shelter Standards.
Community Engagement
Local residents and business organizations have an opportunity to support the shelter's success – both for the shelter's clients and the surrounding community – through a Community Liaison Committee (CLC). This committee will meet in the months leading up to the shelter's opening and up to six months afterwards. Work is under way to organize the CLC.
A meeting session on December 4, 2018 was held to provide an update to members of the public who are interested in being considered for the Community Liaison Committee (CLC) at 545 Lakeshore Blvd West and 701 Fleet Street.
For more information about the CLC, please contact:
Bruce Davis
416-520-1972
clc.545lakeshorew@gmail.com
The first official CLC session is expected to commence in January 2019.