Subsidized Housing & Housing Benefits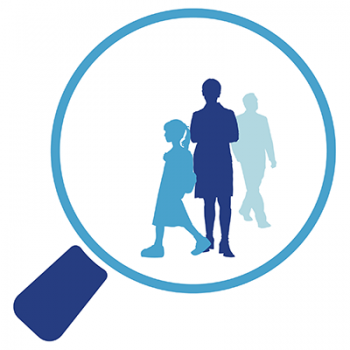 Get a personalized list of available benefits, including help with child care, employment, housing and living expenses.
The waiting list for subsidized or rent-geared-to-income housing through Housing Connections is long and you may need other options until something is available. Did you know that there are different types of subsidized housing you may be eligible for including supportive housing and alternative housing? Learn where to apply for subsidized housing.
You can also contact a Housing Help Centre to get help to find and keep housing.
Where to Apply for Different Types of Subsidized Housing
Some housing providers prefer to take applications directly, rather than through Access to Housing—Housing Connections. These are usually known as "alternative housing providers" and may have specific eligibility criteria.
See a map and list of the places you can submit applications to specific housing providers as well as the locations for Access to Housing—Housing Connections, Access Point, Developmental Services Ontario and the Centre for Independent Living.
To maximize your chances of getting a subsidized unit, it's a good idea to submit an application with Access to Housing—Housing Connections even if you apply elsewhere.
Housing Allowance Subsidies
A housing allowance is a non-repayable subsidy to help eligible households pay the rent. The allowance is paid directly to the individual, so it can be used in the private market, and it's portable, so it moves where they move. Subject to annual eligibility reviews, housing allowances are available until March 31, 2024.
Demand for allowances is always greater than supply so they have been targeted at specific groups including people who are homeless, large families or those needing modified units. Please note, applications in this stream will close on May 31, 2019 at 4:30 p.m.
Current Target Groups
People Experiencing Chronic Homelessness: Applications for this stream should be submitted through a city-funded shelter or Streets to Homes. Applicants must be homeless for six months or more and meet other eligibility criteria.
General Criteria
Canadian citizen, or landed immigrant (permanent resident), or an applicant for permanent resident status, or refugee, or refugee claimant
Currently live in the City of Toronto
Have the previous year's income tax return completed
Not currently receiving rent-geared-to-income assistance or a housing allowance
Do not have arrears with a Social Housing Provider or do have arrears with a repayment plan in good standing
Do not own a home suitable for year round occupation
Have a household income that is below the Household Income Limit for Toronto, calculated by household size
Pay a rent that is not more than 30% above the Average Market Rent
Other Important Aspects of Housing Allowances
Housing Allowances Are Different from Rent Geared-to-Income (RGI). This is a fixed monthly subsidy available until at least March 31, 2024 subject to annual eligibility verification. Housing allowances are also portable; households can move elsewhere in Toronto while in the program.
Allowances Can Impact Those on OW or ODSP: The shelter component of these programs may be reduced in certain circumstances. This occurs if the Ontario Works (OW) or Ontario Disability Support Program (ODSP) shelter component plus the allowance is greater than rent paid. In this case, the OW/ODSP shelter component payment is reduced by the difference between the total benefit amounts received (through housing allowance and the OW/ODSP shelter component) and rent. With the exception of the shelter component adjustment noted above, participation in this housing allowance program should not impact the payment of OW or ODSP.
You Must File a Tax Return to Be Eligible for Housing Allowances. Your return is used to verify household income.
Housing Allowances Are Available if Sharing Rent with a Non-Family Roommate. If you share rent with a roommate who is not a family member you may be eligible for a housing allowance. However, you should list your share of the rent only.
Payments Are Usually Directly to You the Tenant. However, arrangements can be made to have payments made to the landlord.
Housing Allowances Should Not Affect Other Government Benefits. Housing Allowances should not impact payments from other government programs such as the Canada Pension Plan, Old Age Security or the Guaranteed Income Supplement.
Getting a Housing Allowance Should Not Change Your Status on a Waiting List. However, if someone receiving a housing allowance accepts an offer of rent-geared-to-income housing, they will no longer be able to receive the monthly housing allowance.
Supportive Housing
Supportive housing can be a good option for people with special situations. Follow these links to apply directly for supportive housing:
The Access Point for those with mental illness and/or substance use issues as well as those involved with the criminal justice system. You can also apply for case management supports at Access Point.
Centre for Independent Living for those with disabilities.
Developmental Services Ontario for those with developmental disabilities.