Film Screenings
Visit the Council Chamber for a series of short films from local film festival partners. Films featured include a documentary about the extraordinary history of the planning and building of City Hall and its subsequent impact on Toronto.
Location: Council Chamber, Toronto City Hall, 100 Queen Street West
Date & Time: May 25 and May 26, 10 a.m. – 5 p.m.
Sovereign Bodies | Healthy Nations
Date & Time: May 25 and 26, 10.a.m. – 3:30 p.m., running continuously
Presented in Partnership with imagineNATIVE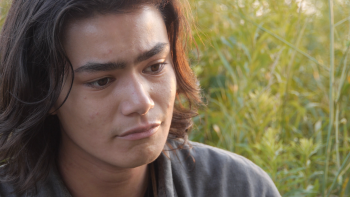 Six short films created through a partnership between imagineNATIVE and Native Youth Sexual Health Network, and in association with Charles Street Video. Indigenous youth, ages 18-26, were invited to participate in workshops and trainings that explored Indigenous sexual health, gender & sexuality, and film/media making. Participants were supported with information, gear, elders, and mentors to assist in producing a new video work or short film.
The films explore self-discovery, community building, seed rematriation, personal healing, and cultural values.
imagineNATIVE is the world's largest presenter of Indigenous screen content.
Filmmakers: Shelby Lisk, Chantal Maru, Bert Whitecrow, Maya Gonzalez-Fuentes, Evelyn Pakinewatik, and Alex Fisher.
Films of the Citizenship Project
Date & Time: May 25 and 26, 10.a.m. – 3:30 p.m., running continuously
Presented in partnership with ReelAbilities Film Festival Toronto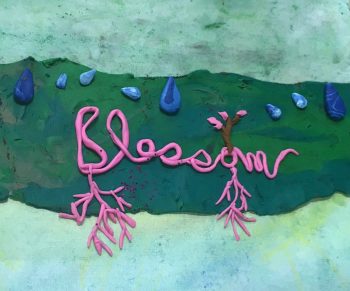 A series of stop motion animated shorts produced by young adults in collaboration with professional artists.
Over the course of 16 weeks, young adults learned from experts on transit, affordable housing, self-advocacy, and more, and created films that speak to their own perspectives, ideas and concerns.
The Citizenship Project is an initiative that supports young adults who identify as disabled to develop knowledge and skills around advocacy, activism and civic engagement.
Filmmakers: Krystal Nausbaum, Madeleine (Maddy) Stratton, Ryan Smith, Dayna Morris, Julia Furgiuele, James Brown, Lyla Fern-Weinbern, Ben Clement, and Julian Escallon.
Finn with an Oyster: The Story Behind Toronto's New City Hall
Date & Time: May 25 and 26, 3:30 p.m. daily
A documentary film by Michael Kainer in collaboration with Karen Teeple
Duration: 70 minutes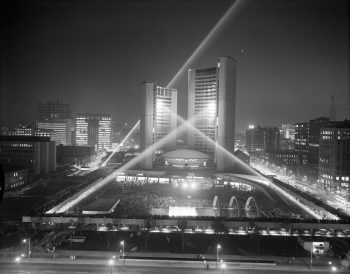 In the mid-1950's, Toronto politicians wondered what catalyst the city needed to propel it into the modern era. Their response — one of the largest juried architectural competitions ever. 520 architects from 42 countries made their pitches for the right to design the new City Hall. The process was laden with controversy: destruction of significant historical buildings to create space for the new City Hall and its massive fronting public square, holding an international rather than local competition, selecting an unconventional design by Viljo Revell, a young, relatively unknown foreign architect.
The City Hall Hub is sponsored by Schlage Locks Canada.