STOMP Urban Dance Competition/Showcase
The 17th annual Stomp Urban Dance Competition/Showcase took place on Sunday May 6, 2018. The Theme for the show was Artist Appreciation between the years 1990 to 2010.
For more information on how youth can get involved in STOMP please contact stomp@toronto.ca
The event features youth performers ages six to 24 from the City of Toronto dance programs and other youth-serving agencies. In addition to featuring various urban dance styles such as step, break, hip-hop, dancehall, bollywood, jazz, ballet and contemporary, the event also showcases Toronto's up-and-coming youth bands, vocalists, rappers and dub poets.
Dancers are judged on their choreography, music, costume, creativity, originality, synchronization, use of the stage, rhythm, interaction with the audience and musicality. STOMP is the largest youth initiative developed by Parks, Forestry and Recreation to foster an environment where youth are safe, celebrated and encouraged to showcase their artistic abilities.
Judging Criteria
Judging will be based on the following criteria:
Appropriateness
Choreography
Music
Costume (based on age and category)
Creativity/Originality
Creativity
Originality (not a video copy)
Technique
Synchronization
Level of choreography
Rhythm
Use of stage
Music
Originality
Clarity
Quality
Appeal
Stage appearance (i.e. interacting with the audience)
Music and performance blends
Overall performance
Theme
Use of theme
Creativity
Originality
Thank you to all of those involved in the 2017 STOMP Urban Dance Competition/Showcase and congratulations to the 2017 competition winners!
Novice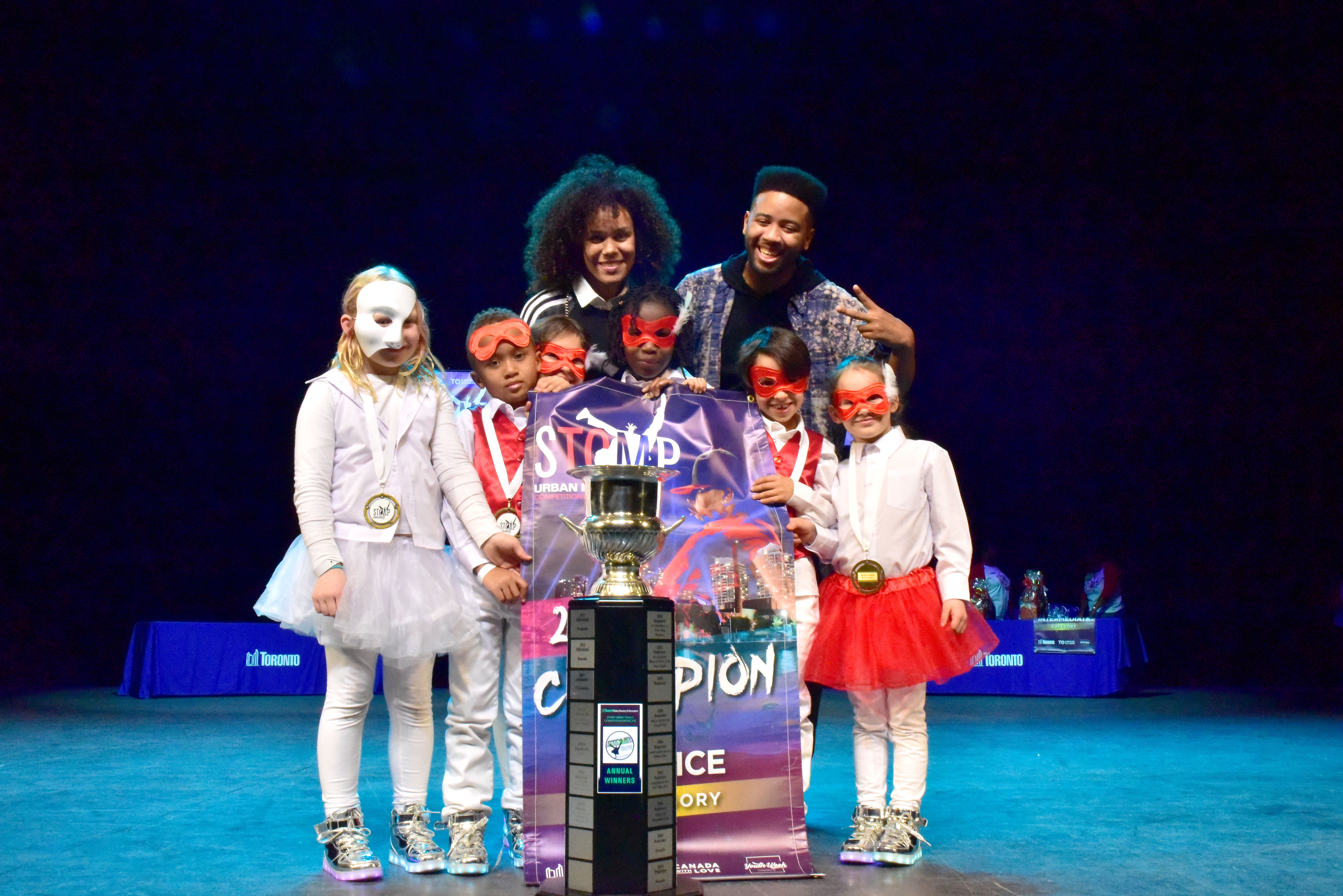 First place: The Unknowns (John Innis Community Centre)
Second: Baby All stars (Chalkfarm Community Centre)
Third: Diversity (LAMP/Ray Partnership Youth Space)
Beginner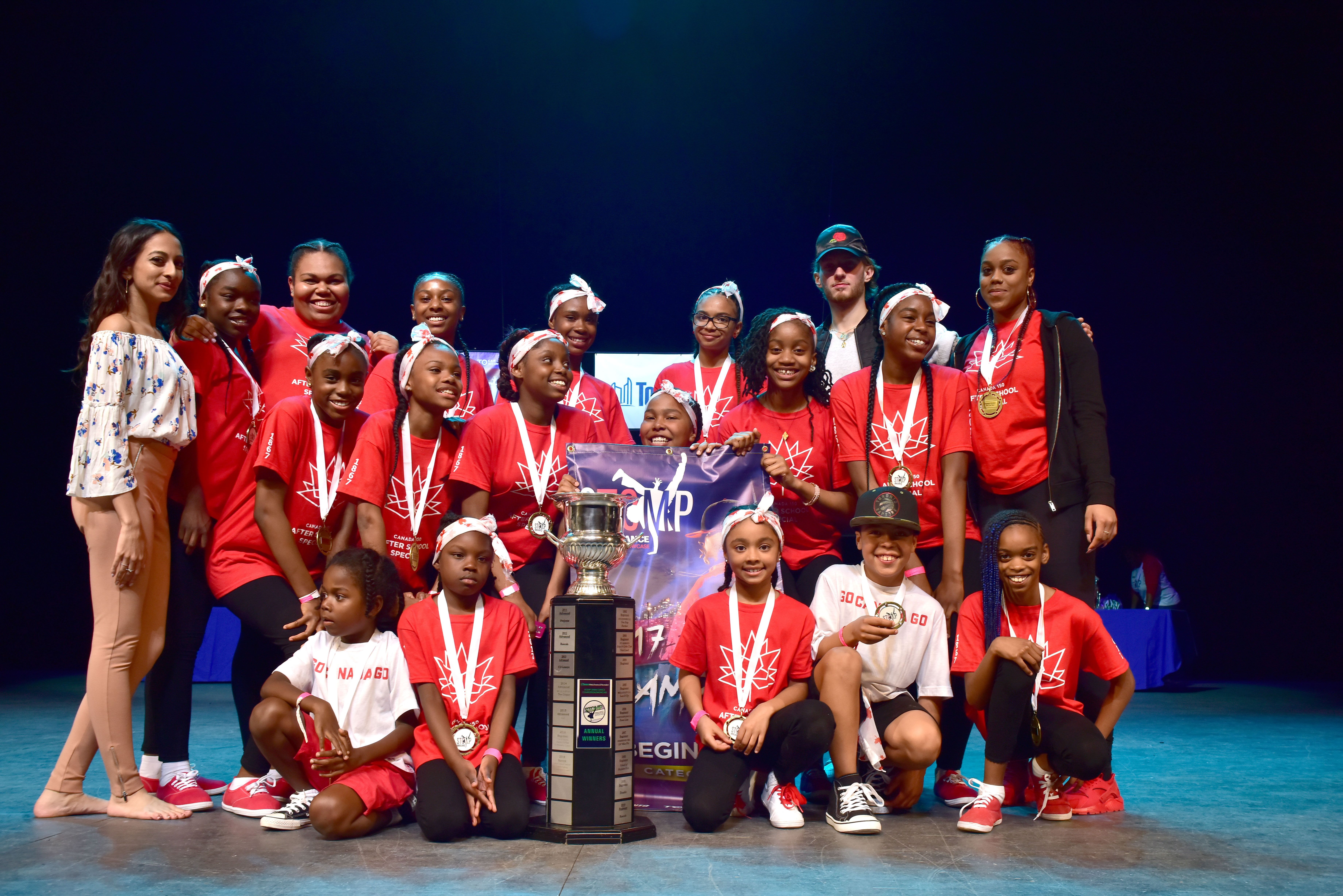 First place: After school special (North Kipling Community Centre)
Second: JJM Fusion (Jenner Jean Marie Community Centre)
Third: Heart Beatz (Cliff Crest Community Centre)
Intermediate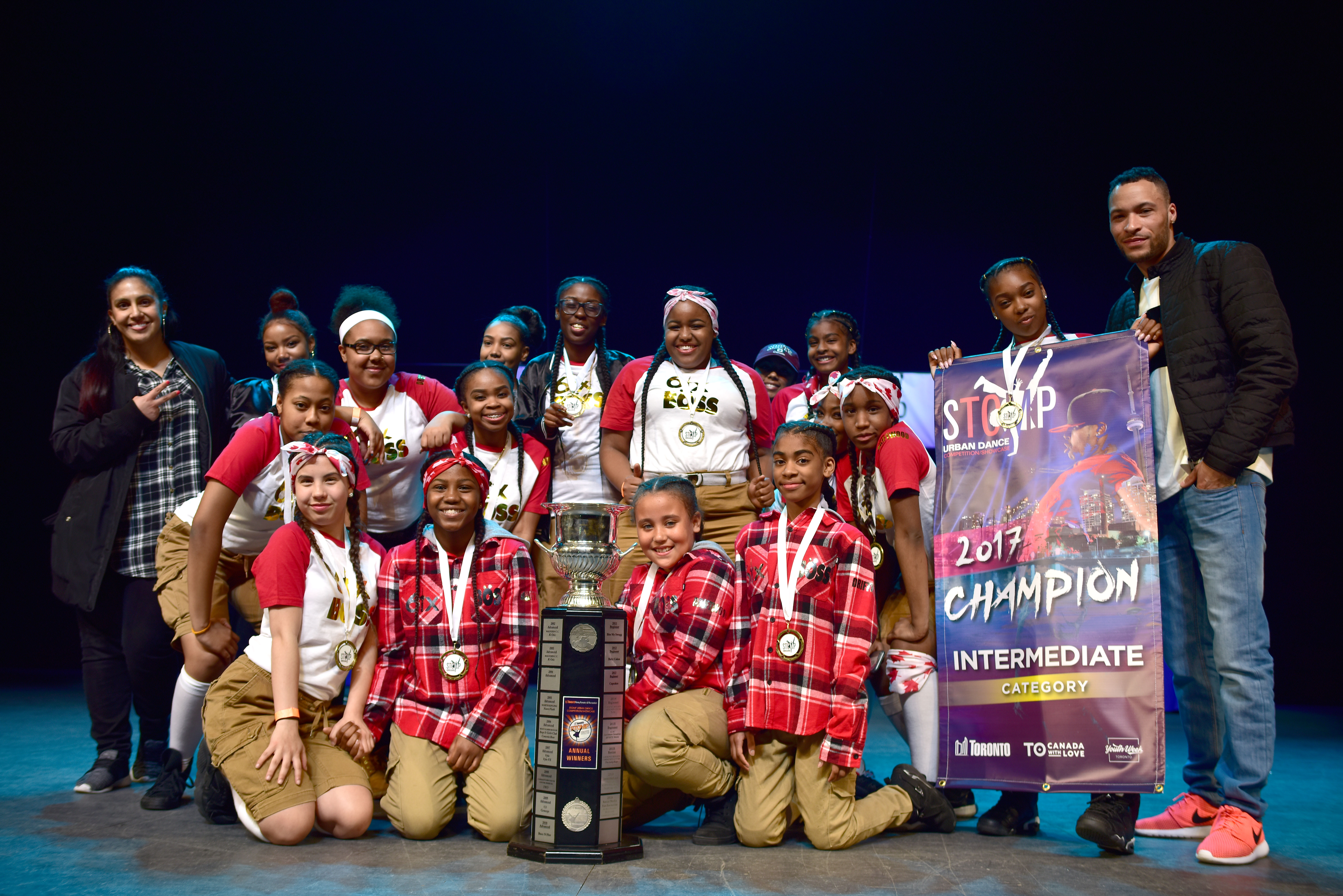 First place: 6IX Boss Dancers (Driftwood Community Centre)
Second: AOS (Jane & Finch Boys & Girls Club)
Third: Halo Halo (Don Montgomery Community Centre) & Aniyah (Soloist from Brampton)
Advanced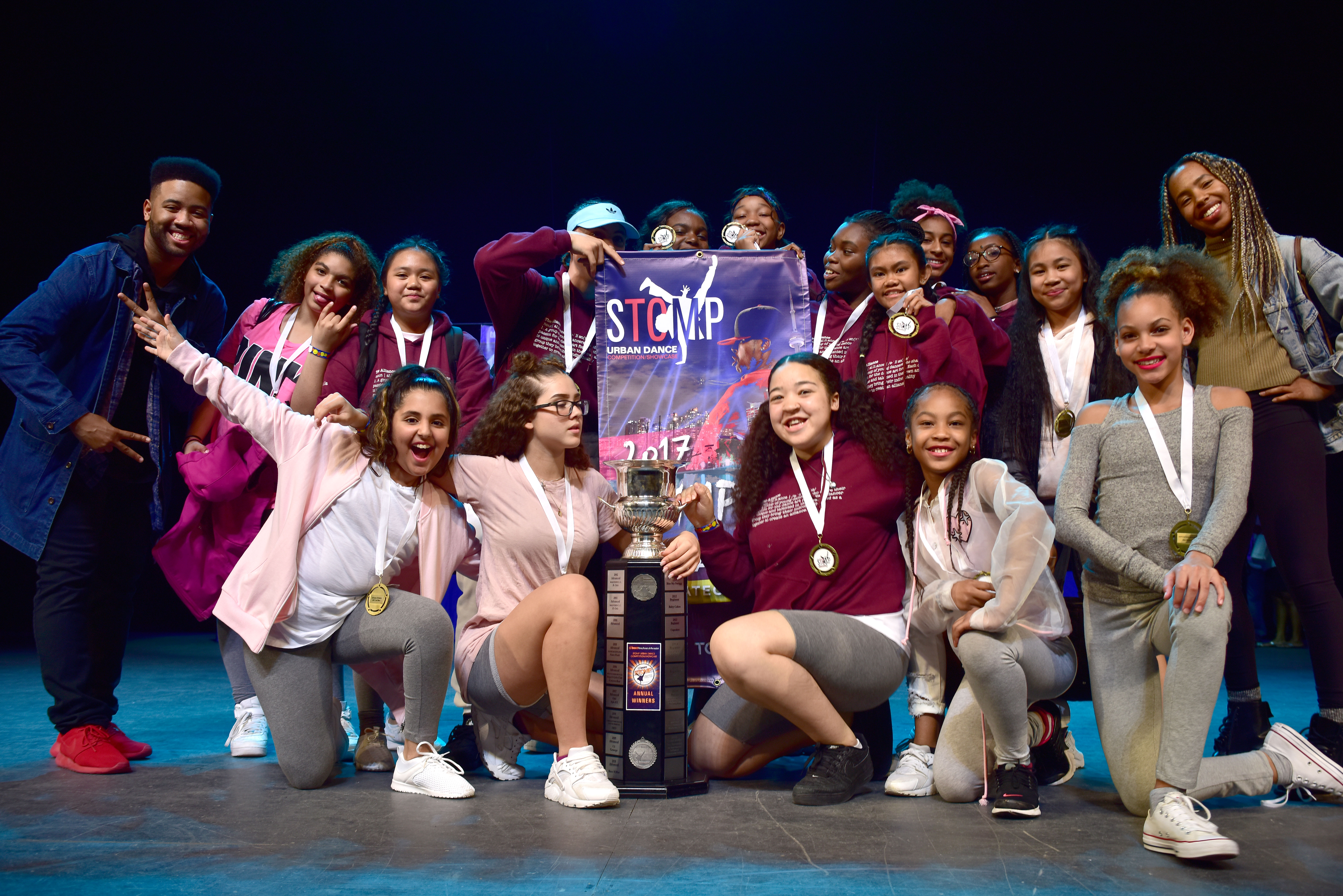 First place: The Alliance (St. Lawrence Community Centre)
Second: Mini Krew (K.I.D.S. Dance Studio)
Third: Soul Mob (Trinity Community Centre)
Social Media Fan Favourite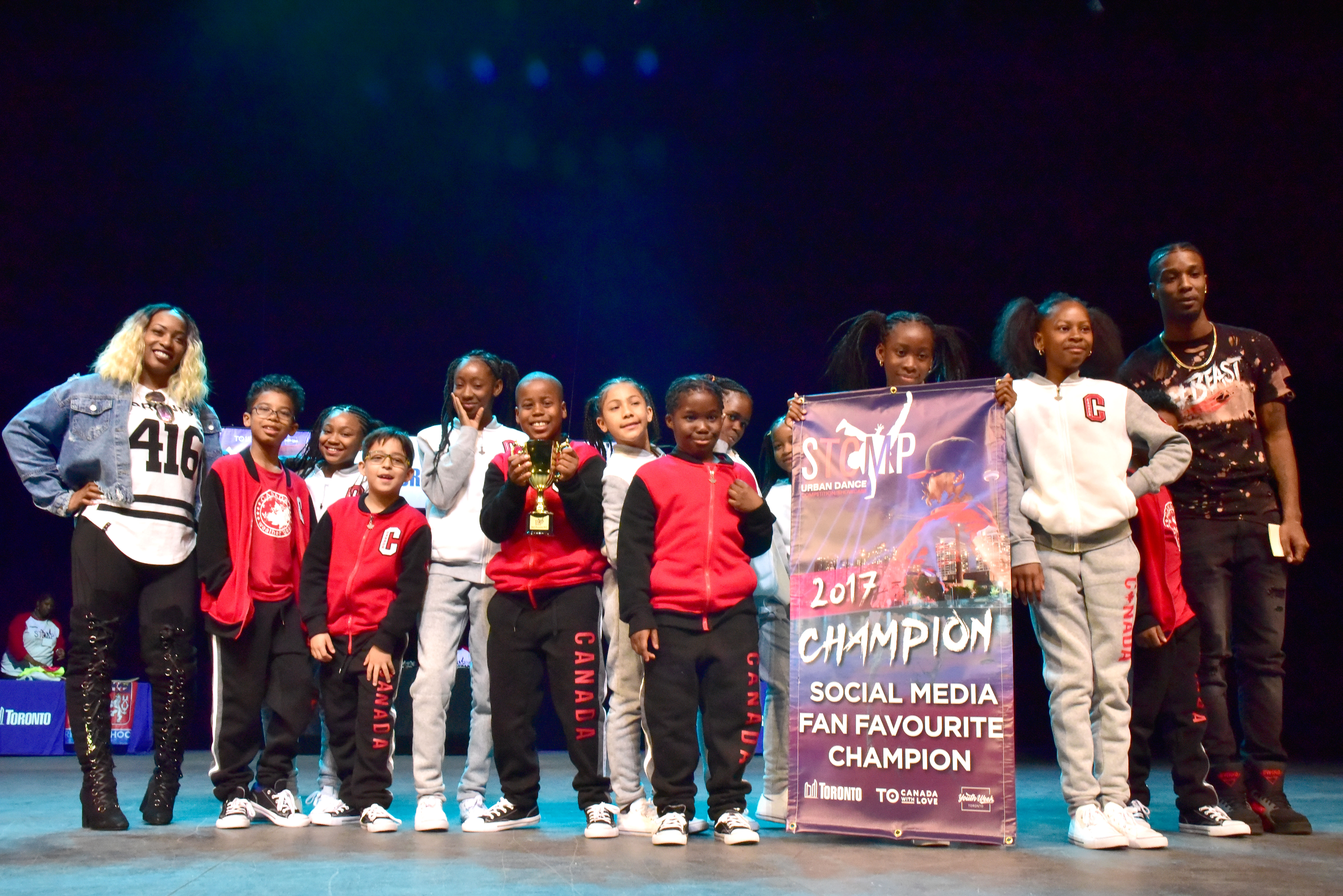 Baby All stars (Chalkfarm Community Centre)
Thank you to our sponsors and event partners for supporting the 2018 Stomp Urban Dance Competition & Showcase:
Canadian Tire
Tim Hortons
Metroland Media
Sony Centre
Nise Brand
Joy of Dance
Cineplex Entertainment
Kernals
TJ Maxx