STOMP Urban Dance Competition/Showcase
The 18th annual Stomp Urban Dance Competition/Showcase took place on Sunday June 2, 2019. The Stomp committee assigned a different dance challenge for every level. Teams were judged on their ability to incorporate this challenge into their routines.
For more information on how youth can get involved in STOMP please contact stomp@toronto.ca
The event features youth performers ages six to 24 from the City of Toronto dance programs and other youth-serving agencies. In addition to featuring various urban dance styles such as step, break, hip-hop, dancehall, bollywood, jazz, ballet and contemporary, the event also showcases Toronto's up-and-coming youth bands, vocalists, rappers and dub poets.
Dancers are judged on their choreography, music, costume, creativity, originality, synchronization, use of the stage, rhythm, interaction with the audience and musicality. STOMP is the largest youth initiative developed by Parks, Forestry and Recreation to foster an environment where youth are safe, celebrated and encouraged to showcase their artistic abilities.
Judging Criteria
Judging will be based on the following criteria:
Appropriateness
Choreography
Music
Costume (based on age and category)
Creativity/Originality
Creativity
Originality (not a video copy)
Technique
Synchronization
Level of choreography
Rhythm
Use of stage
Music
Originality
Clarity
Quality
Appeal
Stage appearance (i.e. interacting with the audience)
Music and performance blends
Overall performance
Theme
Use of theme
Creativity
Originality
Thank you to all of those involved in the 2018 STOMP Urban Dance Competition/Showcase and congratulations to the 2018 competition winners!
Novice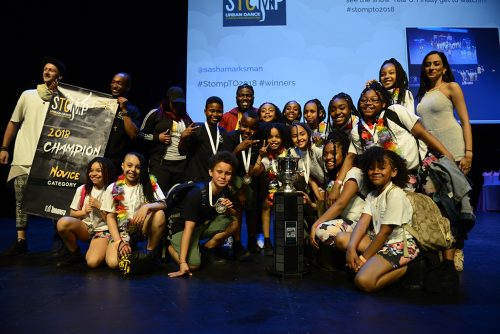 First place: Dream Tribe
Second: Baby All Stars
Third: Arch Angel Dance Academy (Solo artist)
Beginner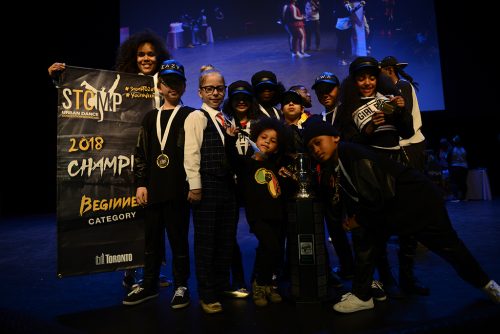 First place: The Unknowns
Second: Black Creek Condors
Third: JJM Bollywood Fusion
Intermediate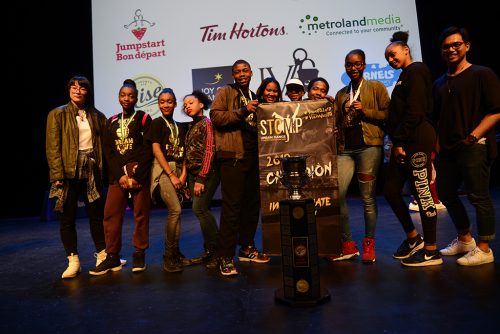 First place: Arch Angels Dance Academy (Duet)
Second: AOS Dance Team
Third: SUI2
Advanced
First place: Elite Dance Crew
Second: Halo Halo
Third: 6ix Boss
Social Media Fan Favourite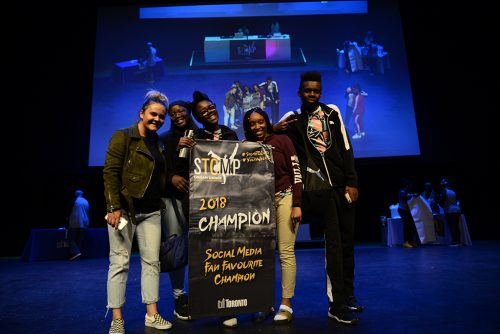 Dixon Hall Dance Crew
Thank you to our sponsors and event partners for supporting the 2019 Stomp Urban Dance Competition & Showcase:
Tim Hortons
Star Metroland Media
Sony Centre
YOLO Fragrance
Order and Khaos Clothing
Legin Knits
Riches Clothing CO
Life & Wisdom Clothing
Nise Brand
B.O.N.E Clothing Company
Sweat Success
Grandslammers