STOMP Urban Dance Competition/Showcase
Learn some moves and get tips before the competition. Take a free Master Class on March 20, 2020. Location and time will be announced in early 2020.
The 19th annual STOMP Urban Dance Competition/Showcase will be held:
The STOMP committee will assign a different dance challenge for every level. Teams are judged on their ability to incorporate this challenge into their routines.
Compete/Perform in STOMP
Download the STOMP Performers' Rules, Regulations and Guidelines for everything you need to know about participating.
Register
Download the STOMP application
Deadline: January 13, 2020, at 5 p.m.
Submit
Drop-off the completed application to Vivian Li at Antibes Community Centre, at 140 Antibes Dr.
Pay
The entry fee is $50 for competing teams. Showcase teams perform for free.
Deadline for payment: February 22, 2020
Pay by cheque
eTransfer, credit card and Interac are not accepted
City of Toronto teams can pay by cost centre/GL account
Payment is needed for registration to be complete
Audition
All teams, including those in Showcase, must audition. Perform a 2-minute routine to be placed in a division.
Get Ready
Sign the Multimedia Consent Form
All participants must complete a multimedia consent form that is screen by a full-time employee or an employee with decision making authority in your organization. Email STOMP@toronto.ca for the form.
Originals must be submitted by March 28, 2020. Photocopies must be kept on file at your organization.
Submit Your Music
Submit your music for approval as an m4a/a4a or higher quality format to STOMP@toronto.ca. All music must be submitted by March 28, 2020
Edits to music requested by the Committee must be resubmitted by April 17, 2020
Request Lighting
Basic lighting requests can be made by emailing STOMP@toronto.ca. Lighting requests must be made by dress rehearsal day.
Dress Rehearsal
Show up 20-minutes before your time slot and be ready to perform in costume, with props and lighting. All teams must attend.
Compete/Perform
May 3, 2020
Meridian Hall, 1 Front St. E
Doors open to the public at 1 p.m.
After 11:30 a.m, performers won't be able to leave the venue. Performers should bring a lunch.
About the Competition
The event features youth performers ages six to 24 from the City of Toronto dance programs and other youth-serving agencies. In addition to featuring various urban dance styles such as step, break, hip-hop, dancehall, bollywood, jazz, ballet and contemporary, the event also showcases Toronto's up-and-coming youth bands, vocalists, rappers and dub poets.
Dancers are judged on their choreography, music, costume, creativity, originality, synchronization, use of the stage, rhythm, interaction with the audience and musicality. STOMP is the largest youth initiative developed by Parks, Forestry and Recreation to foster an environment where youth are safe, celebrated and encouraged to showcase their artistic abilities.
Judging Criteria
Judging will be based on the following criteria:
Appropriateness
Choreography
Music
Costume (based on age and category)
Creativity/Originality
Creativity
Originality (not a video copy)
Technique
Synchronization
Level of choreography
Rhythm
Use of stage
Music
Originality
Clarity
Quality
Appeal
Stage appearance (i.e. interacting with the audience)
Music and performance blends
Overall performance
Theme
Use of theme
Creativity
Originality
2019 Winners
Thank you to all of those involved in the 2019 STOMP Urban Dance Competition/Showcase and congratulations to the 2019 competition winners!
Novice
Arch Angels Dance Academy, Toronto (Private)
Raw Energy, Scarborough
Phoenix 'N the 5th, York Community Centre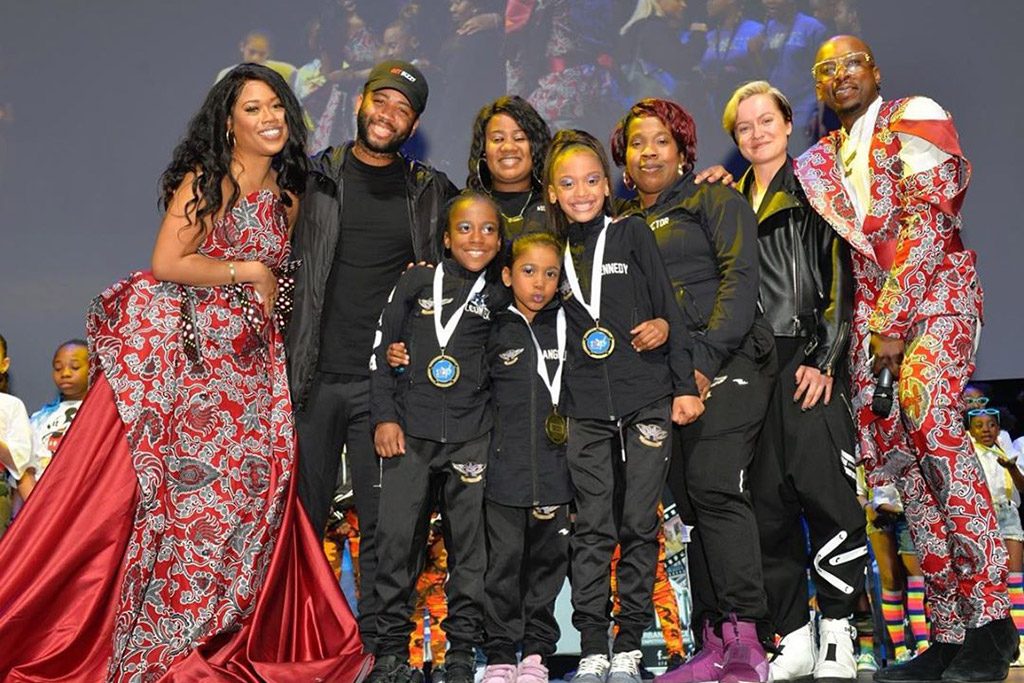 Beginner
Dream Tribe, St. Lawrence Community Recreation Centre
The GMS, Mississauga
JJM Bollywood Fusion, Jenner Jean Marie Community Centre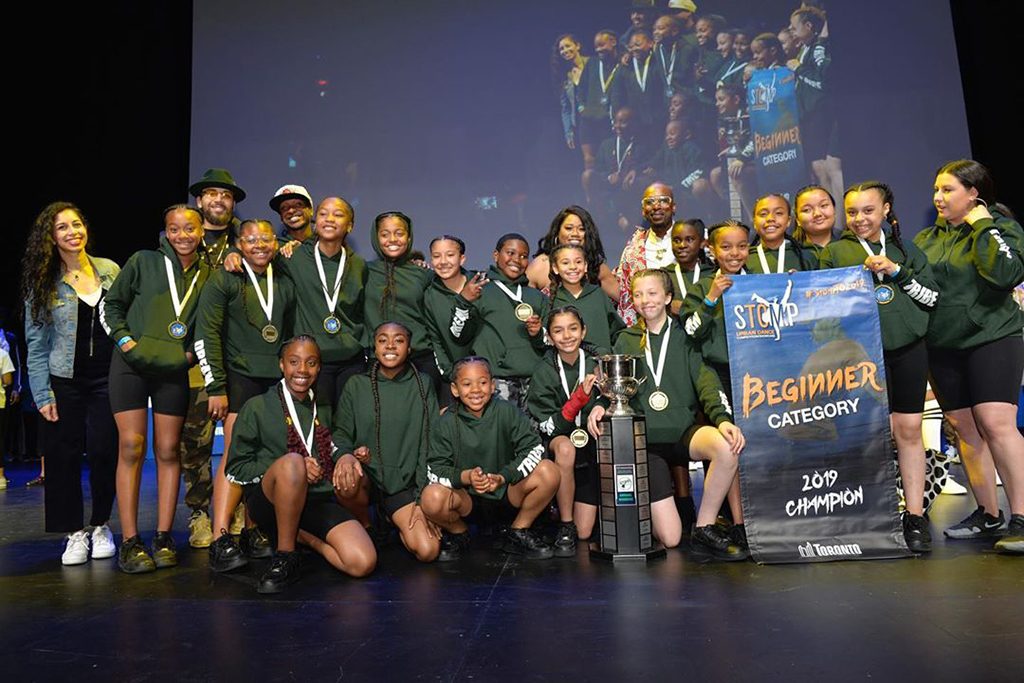 Intermediate
Keystone, Ajax (Private)
The GETMAD SYNDICATE, Mississauga (Private)
Arch Angels Dance Academy, Toronto (Private)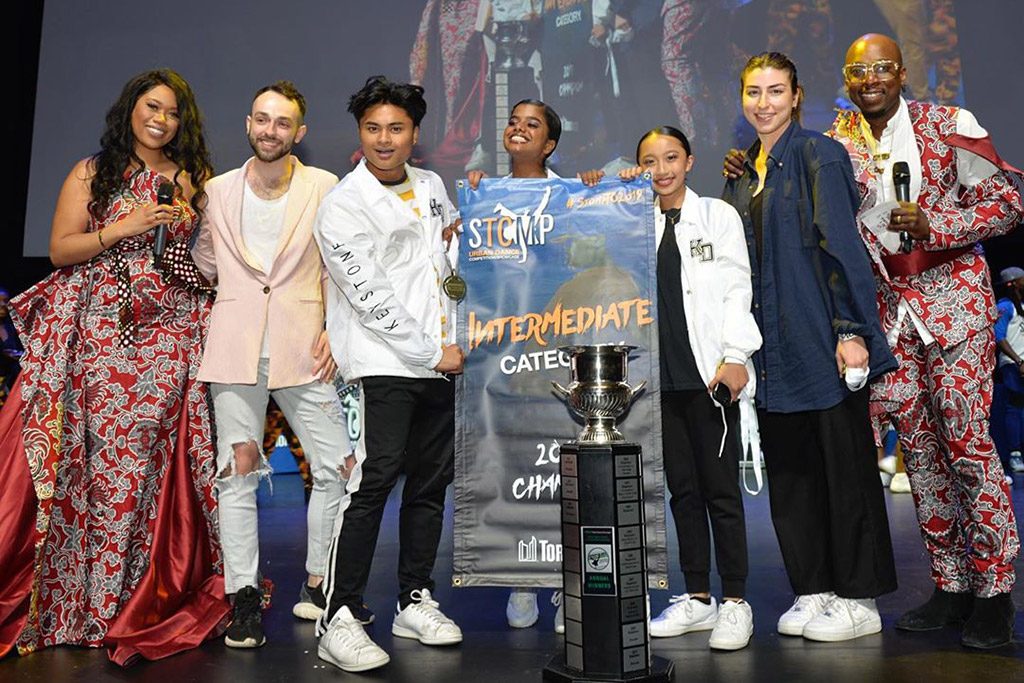 Advanced
OCS Synergy Dance Crew
The Alliance, Private
Arch Angels Dance Academy, Toronto (Private)
Social Media Fan Favourite
After-School Special, North Kipling Community Centre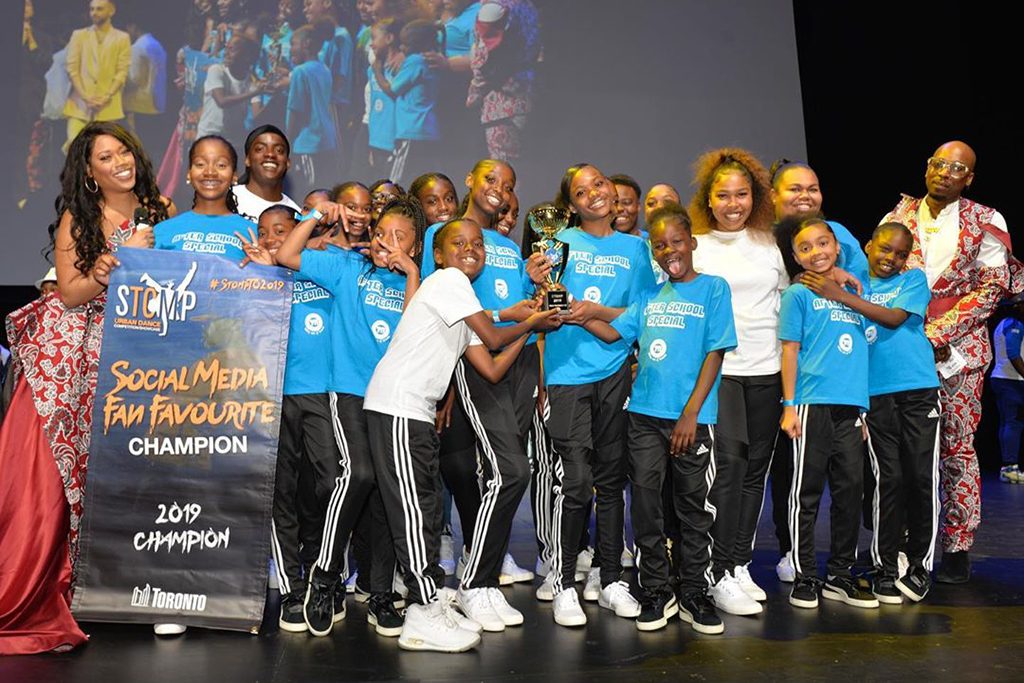 Sponsors
Thank you to our sponsors and event partners for supporting the 2019 Stomp Urban Dance Competition/Showcase:
Tim Hortons
Star Metroland Media
Sony Centre
YOLO Fragrance
Order and Khaos Clothing
Legin Knits
Riches Clothing CO
Life & Wisdom Clothing
Nise Brand
B.O.N.E Clothing Company
Sweat Success
Grandslammers