Winterlicious Culinary Events
The Winterlicious 2018 Culinary Event Series features seven one-of-a-kind cooking and dining experiences hosted by some of Toronto's top venues and chefs. Tickets for the seven culinary events are on sale now and going fast! If tickets are still available, purchasing details are listed for each event.
Share your culinary event highlights! Be sure to tag your photos and tweets with #LiciousTO.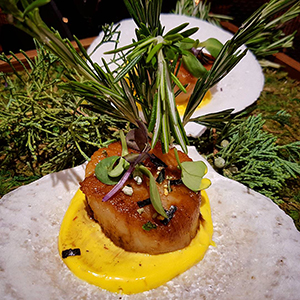 Celebrate and share in the love of food, art and nature. This 10-course tasting experience will combine elements of food, nature and artistic expression, through the senses of sight, sound, aroma, touch and taste.
Begin the evening on the deck with a glass of smoked mulled wine alongside campfires. Enter the transformed "forest like" room where the presentation for all courses will reveal how nature influences plating.
Themes of the night include: Pine, Cloud, Rock, Pond, Shells, Nest, Sand, Leaves, Soil and Fire. Demonstrations and interactive elements are part of the event.
Palais Royale, 1601 Lake Shore Blvd W
Twitter  | Instagram  |  Facebook
Friday, January 26 – Sold Out
7 p.m. – midnight

$100 plus taxes & gratuity. Free parking.
Venue information:  palaisroyale.ca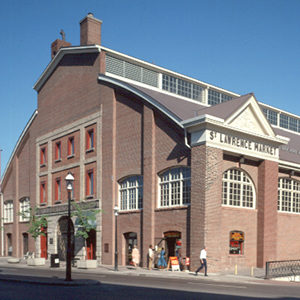 Food lovers will get up close and personal with Chef Scott Savoie of Toronto Food Tours Inc. to share his passion for the local food and drink scene in the perfect historical setting of St. Lawrence Market.
The evening begins with a tour of the Market where guests will enjoy a glass of sparkline wine and delicious tastings from three Market merchants, along with funny stories and historical anecdotes from the Market's 215 year history. Then it is on to the Monogram Studio at the Market Kitchen for a four-course demo and dine experience that features the bounty of the Market paired with local Ontario wines.
St. Lawrence Market, 93-95 Front St E
Twitter |  Instagram |  Facebook
February 2, 3 & 5  (January 26 & 27 – Sold Out) 
Fridays/Monday 6 – 10 p.m.
Saturdays 4 – 8 p.m.
$100 plus taxes & gratuity
Tickets: reservations@tofoodtours.com  416-699-7784
Venue information: tofoodtours.com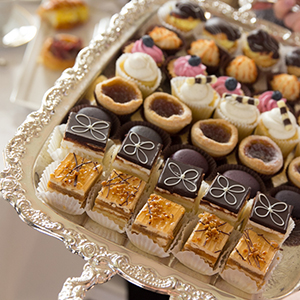 Experience the splendour of the Edwardian era with the beloved tradition of High Tea at Toronto's majestic castle, Casa Loma.
Enjoy a selection of teas, along with an 8-ft. (2.4-m) cake stand featuring fancy mini pastries, scones, croissants, strawberries and cream, crumpets with flavoured butters and tea sandwiches. Live music will create a magical ambiance in this iconic location. This is a perfect event for the entire family. Guests are encouraged to tour the castle and grounds.
Casa Loma, 1 Austin Terrace
Twitter |  Instagram |  Facebook
January 27 & 28 | February 3 & 4
Saturdays & Sundays
11 a.m. – 5 p.m.
$40 plus taxes
Tickets: 416-923-1171
Venue information: casaloma.ca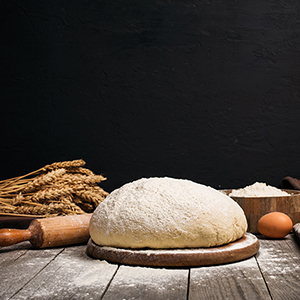 Executive Chef Saverio Macri leads an interactive cooking experience on the art of Italian doughs and breads.
Guests will participate in hands-on demonstrations and prepare their own meal including focaccia, classic woodstove pizzas and crostini with a variety of flavour toppings. Savour chocolate baci bomb for dessert and wine pairings per course.
Each guest will take away techniques they can use at home, as well as a Cibo branded apron and recipe card.
Cibo Wine Bar, 133 Yorkville Ave
Twitter |  Instagram |  Facebook
Wednesday, January 31 – Sold Out
2 sessions: 7 p.m. & 9 p.m.
$65 plus taxes and gratuity

Venue information: cibowinebar.com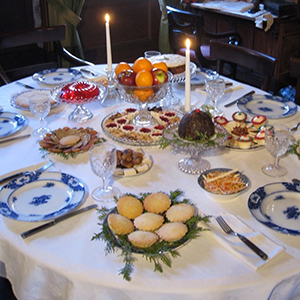 Join William Lyon Mackenzie and his wife Isabel in their 1860's home for a unique dining and theatrical experience.
The intimate event includes period music and food, as well as the opportunity for participants to interact with actors playing Mackenzie and Isabel. Talk with the Mackenzies during a four-course-meal based on the Victorian fare the couple would have served their guests.
Participants will leave with a souvenir menu that they have printed on the museum's historic 1845 flatbed press.
Mackenzie House, City of Toronto, Museums & Heritage Services, 82 Bond St
Twitter |  Instagram |  Facebook
January 31 |  February 1 (February 2 & 3 Sold Out)
7 – 10 p.m.
$105 plus taxes
Tickets: mackenziehouse.streamintickets.com
Venue information: toronto.ca/mackenziehouse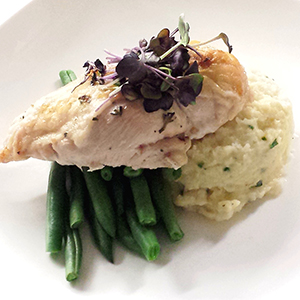 All aboard for an interactive and delicious evening of dinner and mystery!
Whodunit?! The great detective, Hercule Perrier sifts through a tangled web of clues and evidence, investigating the passengers aboard the
famous DisOrient Express train. Executive Chef Marta Kusel provides a mouthwatering four-course menu while colourful characters join the dining tables during dessert for this murder mystery. Guests participate and get to try their hand at solving the case.
Mysteriously Yours Dinner Theatre, 2026 Yonge St
Twitter |  Instagram |  Facebook
Thursday, February 1
6:30 – 10:30 p.m.
$84 including taxes & gratuity
Tickets: ticketweb.ca   416-486-7469
Venue information: mysteriouslyyours.ca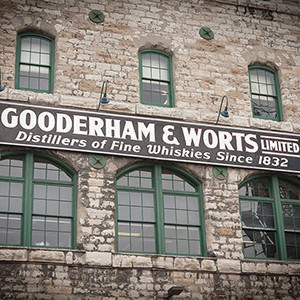 Join Chef de Cuisine Joshua Dyer and his team for a culinary journey through the history of Toronto's Distillery District.
Harvest style seating and soft lighting will set a warm ambiance to this historic space. Guests will enjoy a welcome cocktail and beverage pairings with a seven-course tasting menu. A special tour of the site includes locations not open to the general public and touch upon pieces of history that correlate to the tasting menu. Chef Dyer's passion for local and wild Ontario foods perfectly complements this exploration of history through food.
The Fermenting Cellar, Distillery District, 28 Distillery Lane
Twitter |  Instagram |  Facebook
Wednesday, February 7 – Sold Out
5:30 – 10 p.m.
$125 including taxes

Venue information: distilleryevents.com