Accessible Recreation
Explore the City's programs and supports for people with disabilities who want to be involved in recreational activities.
How to Register for Adapted Programs & Inclusive Services
If you haven't used adapted services before, please contact us at least four weeks in advance so that we can assess your needs.
You will need to complete forms that staff will mail to you.
Staff will schedule an intake interview with you and register you or your child into a confidential database to help match appropriate services and programs. You are then given an Adapted and Inclusive Services (AIS) membership.
Once you have your AIS membership, you can register for Adapted Programs. Visit How to Register for Recreation Programs.
Please note: If requesting inclusive services, add your name to a waitlist.
Adapted Recreation Programs
Our specialized programs are for individuals with disabilities who want to be involved in recreational activities with other people who have similar interests, abilities and needs in a safe and positive environment. These programs are designed with smaller group sizes. To access Adapted and Inclusive programs you need an AIS membership. Please contact the district office to start membership process.
Explore categories and descriptions here: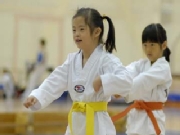 Adapted General Interest Programs
---
Adapted Ski & Snowboard Programs
The City offers downhill adapted and inclusive recreational ski and snowboard programs.  Find registration information on the Earl Bales Ski and Snowboard Centre page. For adapted ski and snowboard programs that require specialized equipment, please contact OntarioTrack 3 Association.
Transportation to and from recreation programs is not included.
Inclusive Services
Inclusive services are offered so that participants with disabilities may choose to join general programs for the mutual benefit of experiencing recreational interests together with other participants.
Inclusive Staff is a limited resource. It is available in a 1:1 /1:2 or 1:3 ratio, on a first come, first serve basis:

Inclusive Services
For up to a maximum of two weeks per child at designated summer camps city-wide.
For one recreation program during fall, winter and spring.
For summer: Inclusive/integration staff will be provided for summer camp only for up to two (2) weeks.
Evening and weekend support isn't available in the summer.
If participants require 1:1 support for behavioural, personal or medical care, they will be requested to provide their own support worker/family member/volunteer.
People who bring their own support person must let staff know and complete the related forms.