2018 Submission Information & Eligibility
Important Dates & Information
The deadline for submissions to the 2018 Toronto Book Awards was April 30, 2018; the contest is now closed.
The annual awards offer $15,000 in prize money: finalists receive $1,000 and the winning author is awarded $10,000.
The 2018 Toronto Book Awards will be handed out October 10 at the Bram and Bluma Appel Salon in the Toronto Reference Library. Toronto Book Awards produces a day of programming at Word on the Street (Harbourfront Centre) September 23, in addition to a special Toronto Public Library reading, yet to be announced.
Eligibility
To be eligible for the 2018 Toronto Book Awards:
Submission must contain some clear Toronto content (this may be reflected in the themes, settings, subjects, etc.), but authors do not necessarily have to reside in Toronto
Books must be published between June 1, 2017 and May 31, 2018 (publishers may submit galleys in lieu of published books for May 2018 releases).
Fiction and non-fiction books published in English for adults and/or children that are evocative of Toronto are eligible.
There are no separate categories: novels, short story collections, books of poetry, books on history, politics and social issues, biographies, books about sports, children's and young adult books, graphic novels and photographic collections are judged together.
The work should be accessible to a general reading audience (i.e., not written for a specialized or academic audience).
Ebooks, textbooks, self-published works and ghostwritten works are not eligible.
Reprinted material will be considered provided it is augmented by new, original work.
Publishers must:
Publish books based on an editorial selection process.
Be committed to a sustained book publishing program, consisting of titles by a variety of authors. Self-published books are not eligible.
Pay royalties or financially compensate the author, illustrator or translator for any submitted title.
Publish no more than 25 per cent each year of works by owners, family or employees of the publishing house.
 Publishers must guarantee their author's participation in at least two of three official Toronto Book Awards events
There are no entry forms to complete. Simply submit six copies of the book you consider eligible, along with your name, address, phone number and e-mail address to the submission Contact as shown above. Required: Please include a brief description of how/why the book is evocative of Toronto.
2018 Toronto Book Awards Jury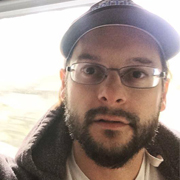 Nathan Adler is the author of Wrist, an Indigenous monster story written from the monster's perspective (Kegedonce Press). He is a writer and artist who works in many different mediums, including audio and video, drawing and painting, as well as glass. He is an MFA candidate for Creative Writing from UBC, a first-place winner of the Aboriginal Writing Challenge, and a recipient of a Hnatyshyn Reveal award for Literature. He is Anishinaabe and Jewish, and a member of Lac Des Mille Lacs First Nation.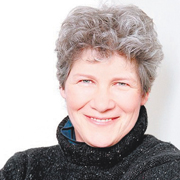 Susan G. Cole is a cultural commentator, playwright and author. She is the author of two books on pornography and violence against women: Pornography and the Sex Crisis and Power Surge: Sex, Violence and Pornography (both Second Story Press). She is the editor of Outspoken, a collection of scenes and monologues from lesbian Canadian plays and the author or A Fertile Imagination, a play about two lesbians trying to have a baby. She is currently Books Editor at NOW Magazine.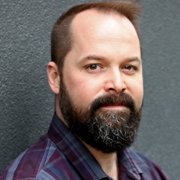 Kevin Hardcastle is a fiction writer from Simcoe County, Ontario. He studied writing at the University of Toronto and Cardiff University. He was a finalist for the 2012 Journey Prize, and his stories have been published widely in Canada and anthologized internationally. Hardcastle's debut short story collection, Debris, won the Trillium Book Award and the ReLit Award for Short Fiction. His first novel, In The Cage, was published to critical acclaim in 2017.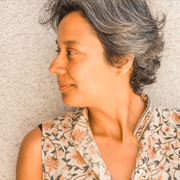 Soraya Peerbaye's first collection of poetry, Poems for the Advisory Committee on Antarctic Names, was nominated for the Gerald Lampert Award. Her poems have appeared in Red Silk: An Anthology of South Asian Women Poets, the chapbook anthology Translating Horses, and Canadian literary journals. Her book, Tell: Poems for a Girlhood, won the 2016 Trillium Book Award for Poetry and was nominated for the Griffin Poetry Prize. She holds an MFA in Creative Writing from the University of Guelph.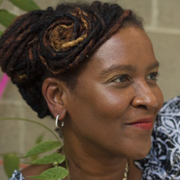 Itah Sadu is a distinguished storyteller and children's author. She has published How the Coconut Got Its Face, Name Calling, Christopher Please Clean Up Your Room, and Christopher Changes His Name. She is co-owner of Toronto bookstore, A Different Booklist, an intellectual hub in the African Canadian community. A Different Booklist won the Arts Organization Award at the 2016 Premier's Awards for Excellence in the Arts.