Beaches Employment & Social Services
1631 Queen St. East, Toronto M4L 1G4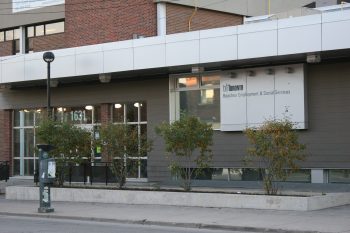 Postal Codes Served
Hours of Operation
8:30 a.m. to 5 p.m. Monday, Wednesday, Thursday, Friday
8:30 a.m. to 6 p.m. Tuesday
Please note: Due to life-threatening allergies, please do not bring any type of nut or fish product with you to this building. Please share this message with anyone else you might invite to this office, in order to ensure a safe environment for all.
Beaches Employment and Social Services provides drop-in
services and resources
to help you during your job search, and issues financial benefits through Ontario Works.
Help us keep the air we share healthy. Please do not wear or use scented products when visiting our offices.
Community Partners
East York East Toronto Family Resources
Housing worker is onsite every Thursday morning from 9 a.m. – noon to help with subsidy applications, finding affordable housing, and housing resources.
University of Toronto Law Student
A Law Student is on-site every third Friday of the month, 1:30 – 4 p.m. to provide education on the requirements for having a criminal record suspended.
For more information on these services, please call 416-338-8888.