High Park / Parkdale Employment & Social Services
1900 Dundas St. W., Toronto M6R 3B6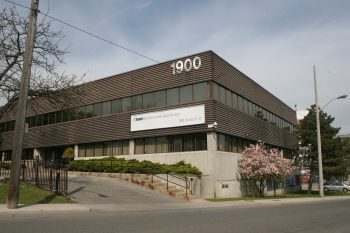 Postal Codes Served
Hours of Operation
8:30 a.m. to 5 p.m. Monday, Wednesday, Thursday, Friday
8:30 a.m. to 6 p.m. Tuesday
High Park / Parkdale Employment & Social Services provides drop-in services and resources to help you during your job search, and issues financial benefits through Ontario Works.
Help us keep the air we share healthy. Please do not wear or use scented products when visiting our offices.
Community Partners
Toronto District School Board
TDSB will be on-site the 2nd Friday of every month from 10 a.m. to noon to provide information, assessment and referral to the Essential Skills Upgrading Program (help with English literacy, basic math and computer training).
West Toronto Housing
A housing worker will be on-site the 2nd and 4th Thursday of each month from 1 to 4 p.m. on a first-come, first-served basis to provide support and assistance with housing applications.
PAID/Neighbourhood Link Support Services – ID Clinic
The ID clinic runs every Tuesday from 10 a.m. to noon on a first-come, first-served basis to assist individuals without a permanent address to secure the following documents: Birth Registration, Canadian Birth Certificates (wallet size), Verification of Status replacements (formerly known as Record of Landing) and Ontario Health Card.
Parkdale Intercultural Association
A settlement worker will be on-site every Tuesday afternoon from 1 to 4 p.m. to provide free and confidential help with immigration/settlement adaptation, education and employment preparation, volunteer work, childcare, language classes, citizenship and housing.
Criminal Record Suspension Advisor
A law student will be on-site the 4th Friday of each month from 1:30 to 4:30 p.m. to provide information about how and when to apply for a criminal record suspension.
St. Stephen's Career Counselling
A counsellor will be available every other Wednesday from
1 to 4 p.m. for one-on-one meetings to assist with labour market research, resumes, cover letters, social media profiles and connecting with employers.
For more information or to register please contact your caseworker or call 416-338-8888.
All services are by appointment, unless indicated above as a drop-in service.
.