Rexdale Employment Services
21 Panorama Court, Suite 21, 2nd floor, Toronto M9V 4E3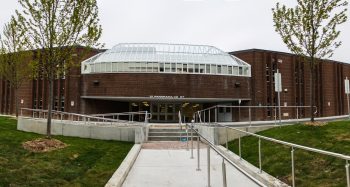 Postal Codes Served
Hours of Operation
8:30 a.m. to 5 p.m. Monday, Wednesday, Thursday, Friday
8:30 a.m. to 6 p.m. Tuesday
Rexdale Employment Services provides drop-in services and resources to help you during your job search.
Help us keep the air we share healthy. Please do not wear or use scented products when visiting our offices.
Address & Directions
21 Panorama Court, Suite 21, 2nd floor, Toronto M9V 4E3
TTC Directions:  From the Wilson subway station, take the 96B Wilson bus, get off at Brookmere and transfer to the 45 Kipling to Panorama Court. The office is at 21 Panorama Court, Unit #21.
You can also call the TTC  at 416-393-INFO (4636) for directions.
Community Partners
Toronto Public Library
Library cards and information about free programs, services and supports from the Toronto Public Library. Librarian is on-site Tuesdays 8:30 a.m. – 5 p.m. and  Wednesdays 8:30 a.m. – 4:30 p.m.
For more information on these services, please call 416-338-8888.